Stop what you're doing. Poke is what's new and hot in Sheepshead Bay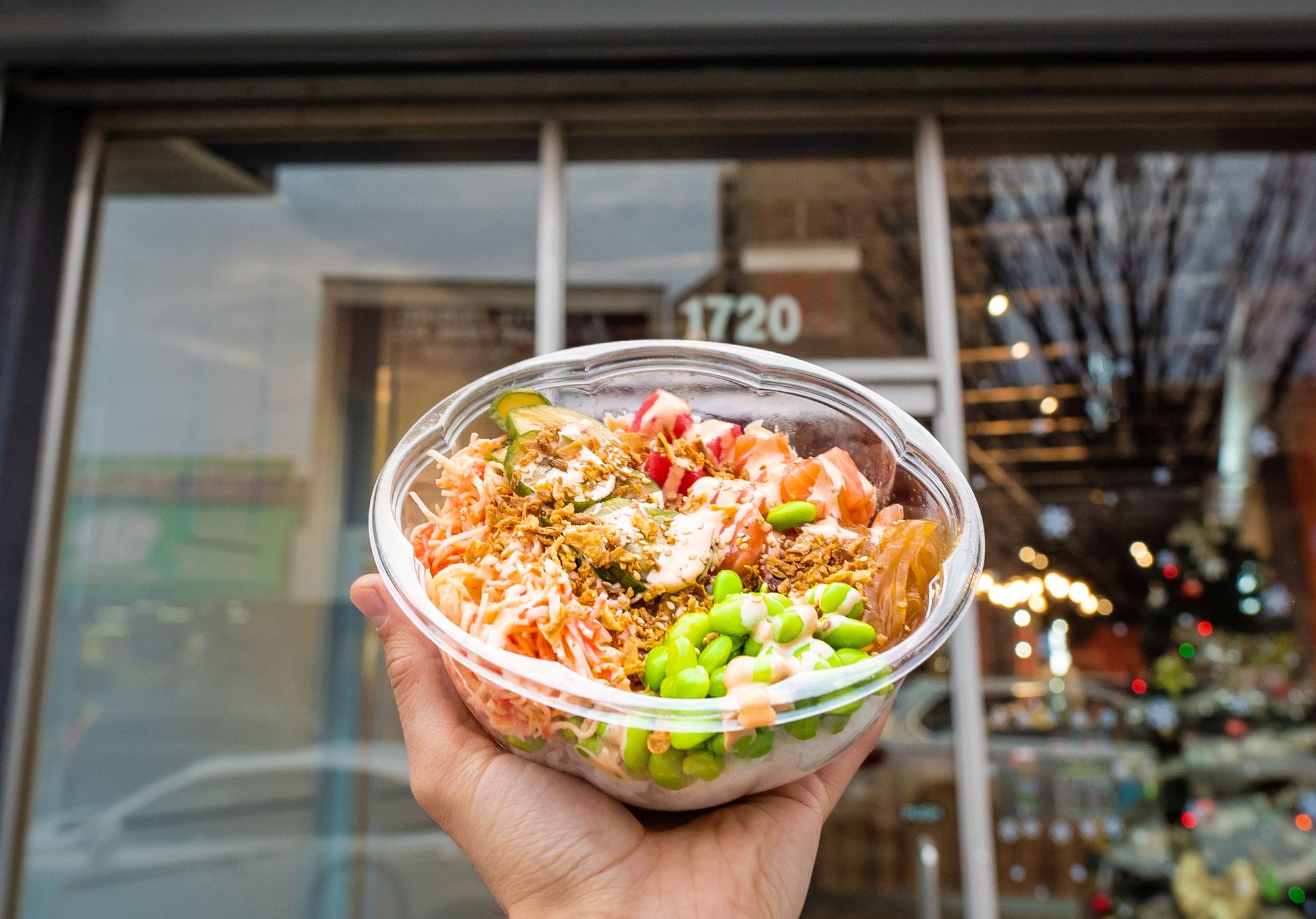 Whether you're a self-proclaimed foodie or just someone who is looking for a good meal, Sheepshead Bay's newest culinary experience "Poke Stop" will stop you dead in your tracks. Literally. The first of its kind, Poke Stop blends authentic Hawaiian poke bowls with a fully immersive handroll bar. The owner, Liron Michaeli, a Sheepshead Bay native, created a sexy yet inviting atmosphere that is perfect for a quick lunch or a relaxing dinner.
The impressive menu curated by Chef Rudy, formerly of Sushi of Gari and Catch New York, is unlike that of any other Poke restaurant, giving customers the option to also create their own bowls with a variety of premium items such as Miso Salmon, Seared Tuna Tatki, Ahi Tuna w/peanut sauce and chile, Truffle Spicy Mayo and more.
If that's not enough, customers are also flocking to the made-to-order handroll bar; an interactive experience where they can personalize hand rolls to their liking with high-grade fish such as Toro, King Salmon, and yellowtail, flown in from around the world. With seating for about 40, and catering also available, Poke Stop is the place for everything from small dinner soirées to large celebrations both private or corporate.
Poke Stop
1720 Sheepshead Bay Rd, Brooklyn, NY 11235
Tel:
(718) 676-7878
Hours: Sunday – Saturday 11:30am – 10:00pm
This post was sponsored by Poke Stop. If you would like to reach our team, please contact us.