Playoff Hockey Made An Appearance In Fowler Square With RangersTown Display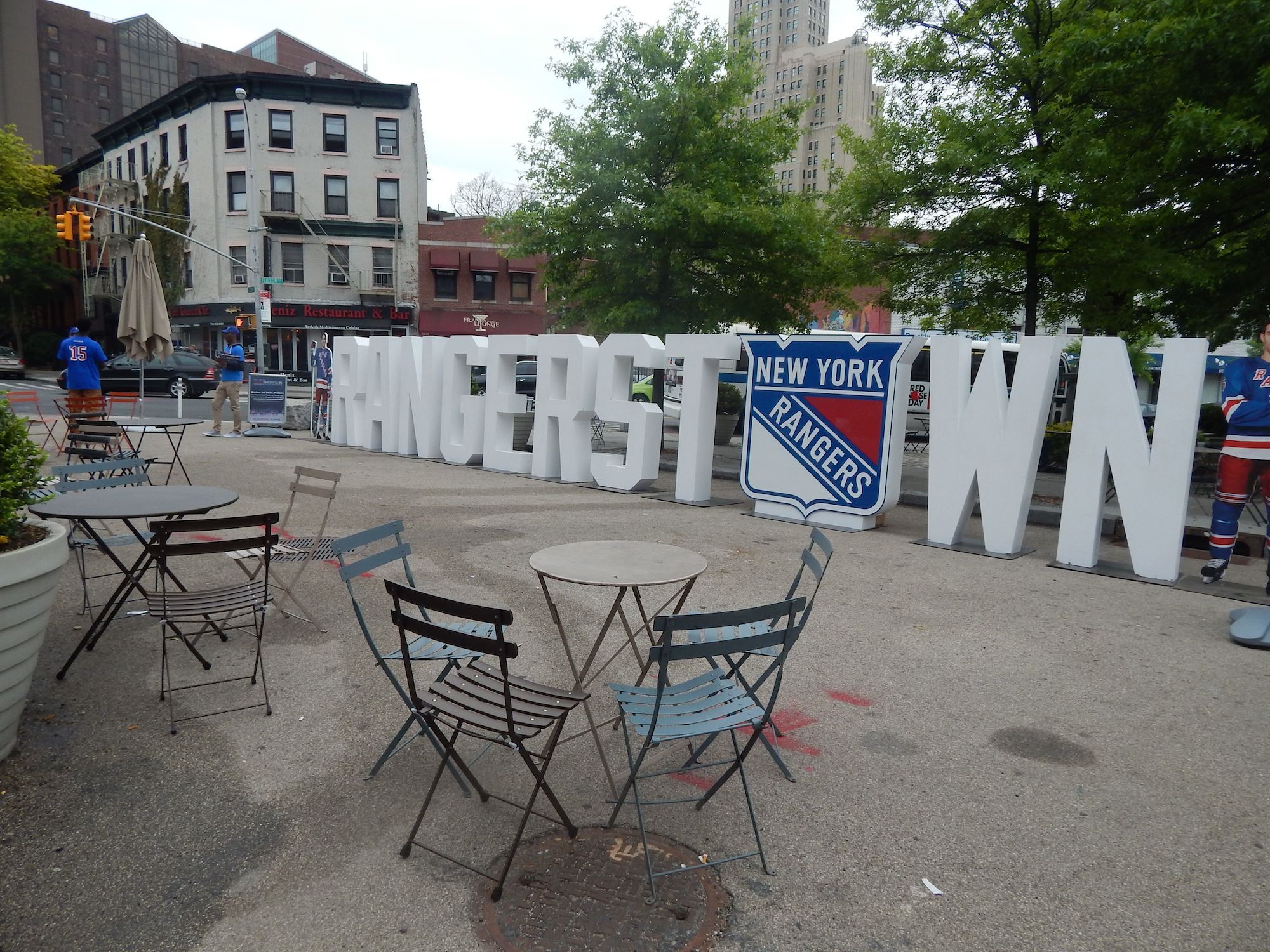 Yesterday (Monday, May 18) afternoon from 12 to 6pm Fort Greene's Fowler Square was filled with Ranger blue as part of a mobile "RangersTown" promotion in advance of Game 2 of the Eastern Conference finals with the Rangers facing the pesky Tampa Bay Lightning.
Local hockey fans were invited to take pictures with life-sized cut outs of Ryan McDonough or Chris Kreider and discuss the Rangers chances of advancing to their second consecutive Stanley Cup final.
Alas, yesterday's good vibes from Brooklyn did nothing for the Blueshirts' fortunes: they dropped a 6-2 decision after playing in 15 straight playoff games decided by a single goal (an NHL record) including Saturday's opener, won by the Rangers 2 – 1.
The series—tied at one game apiece—now shifts Wednesday night to balmy Tampa Bay for games 3 and 4 before returning to Madison Square Garden on Sunday.