Play Ball: Construction To Start Tomorrow On Dome Playground's Courts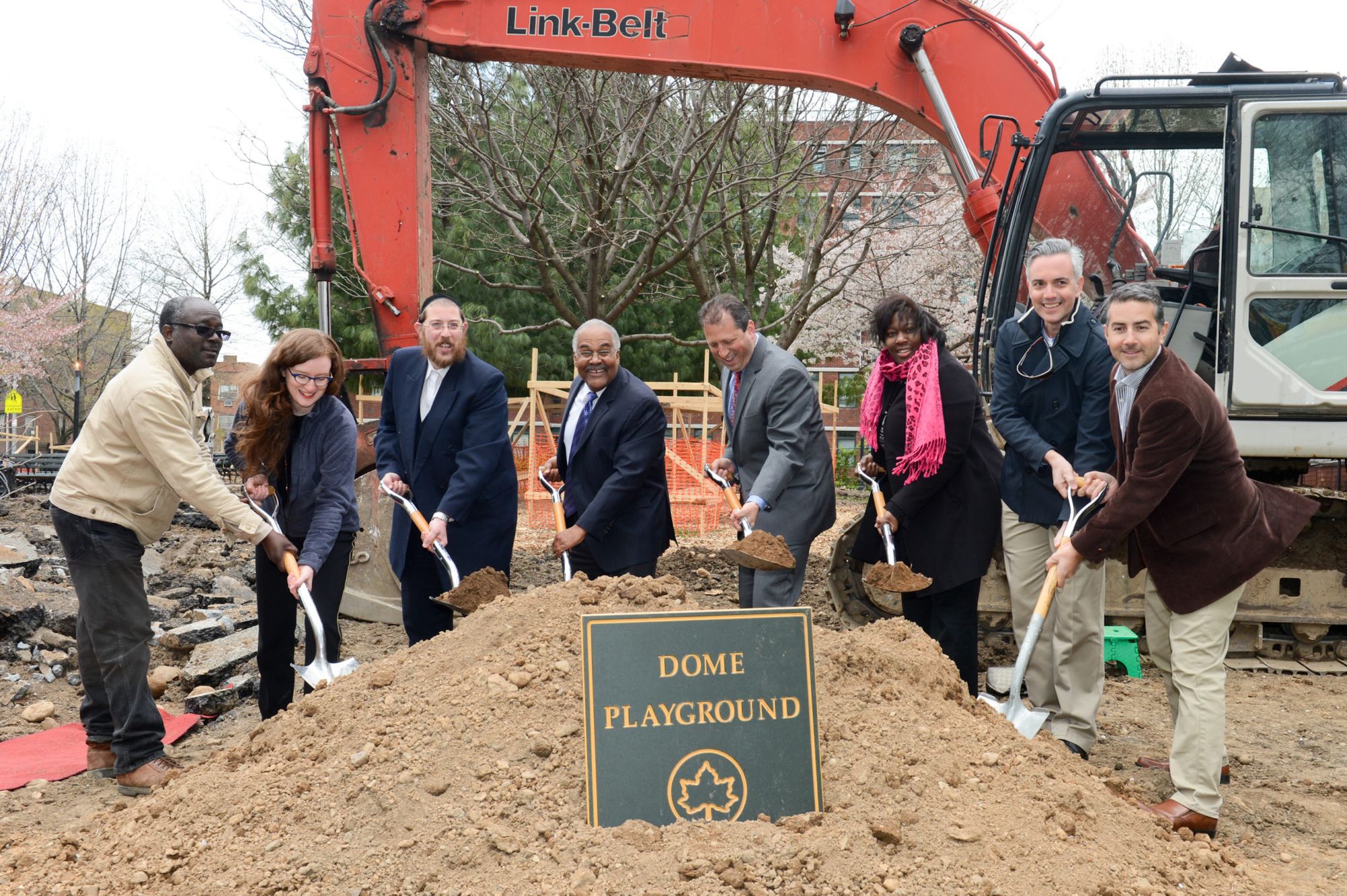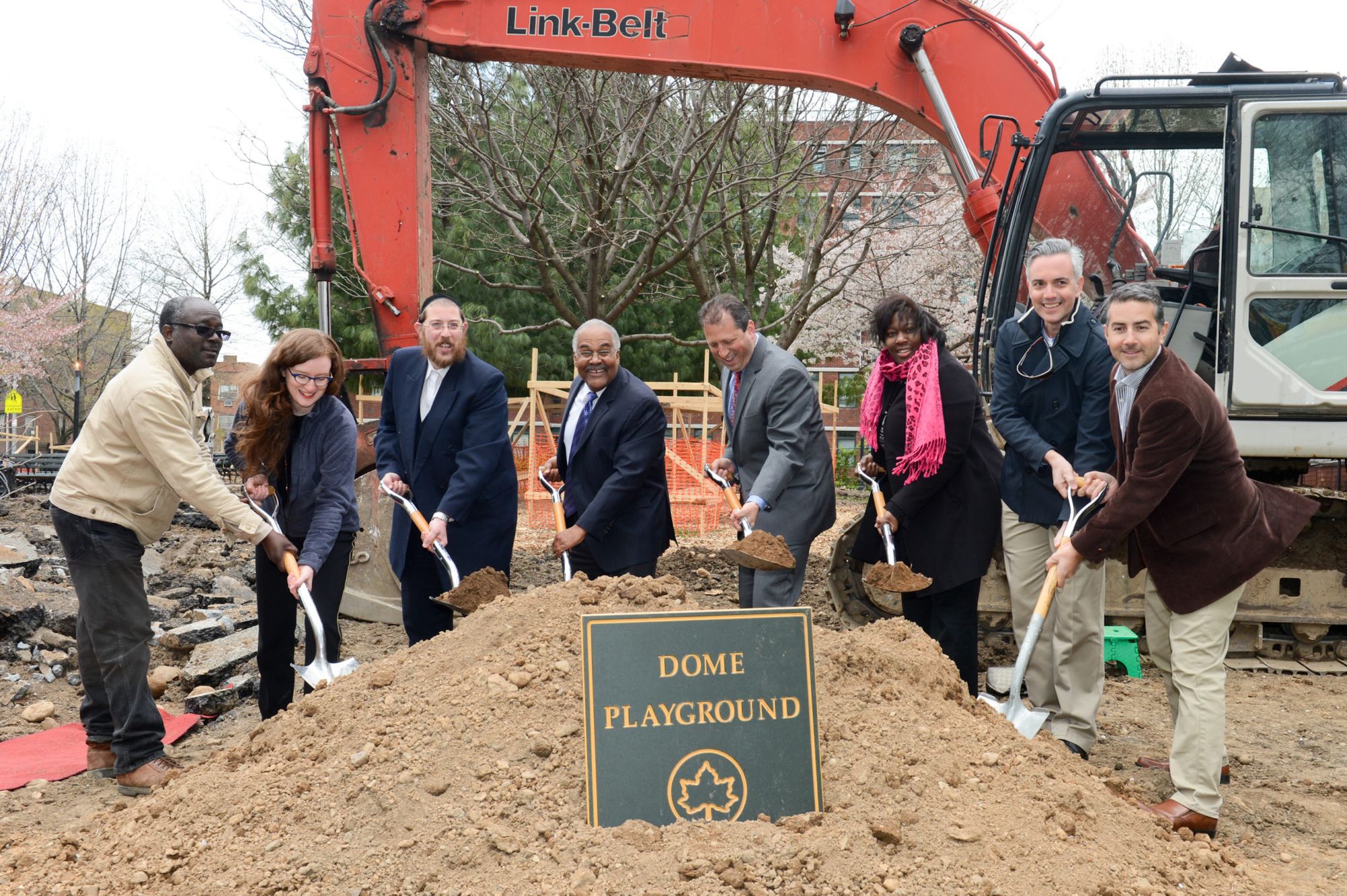 Tomorrow, the makeover begins on Dome Playground's basketball and handball courts, Parks Department announced, a much-used park on the border of Kensington and Boro Park.
Renovations at Dome Playground, on Dahill Road and 38th Street, began last April thanks to $2.75 million in joint funding from City Council Member Brad Lander and Boro President Eric Adams. Completed renovations include a new playground, an open lawn, and new drainage, plants, and lighting at the park.
The funding provided the final push in a yearslong effort by neighbors from Kensington and Boro Park, who first proposed ideas for the green space's redesign at a well-attended Parks workshop in February 2011, and saw the idea through a lengthy proposal process.
"The community was very engaged in this project," said Lander last year. "People had a lot of different points of view. There were Italian, Irish, Mexican, African-American, Latinas, Bangladeshi, Pakistani, Russians, and Orthodox Jews…. many people who love the park and have different ideas. Nonetheless, there was an agreement to increase the children's play area and keep the much-loved courts."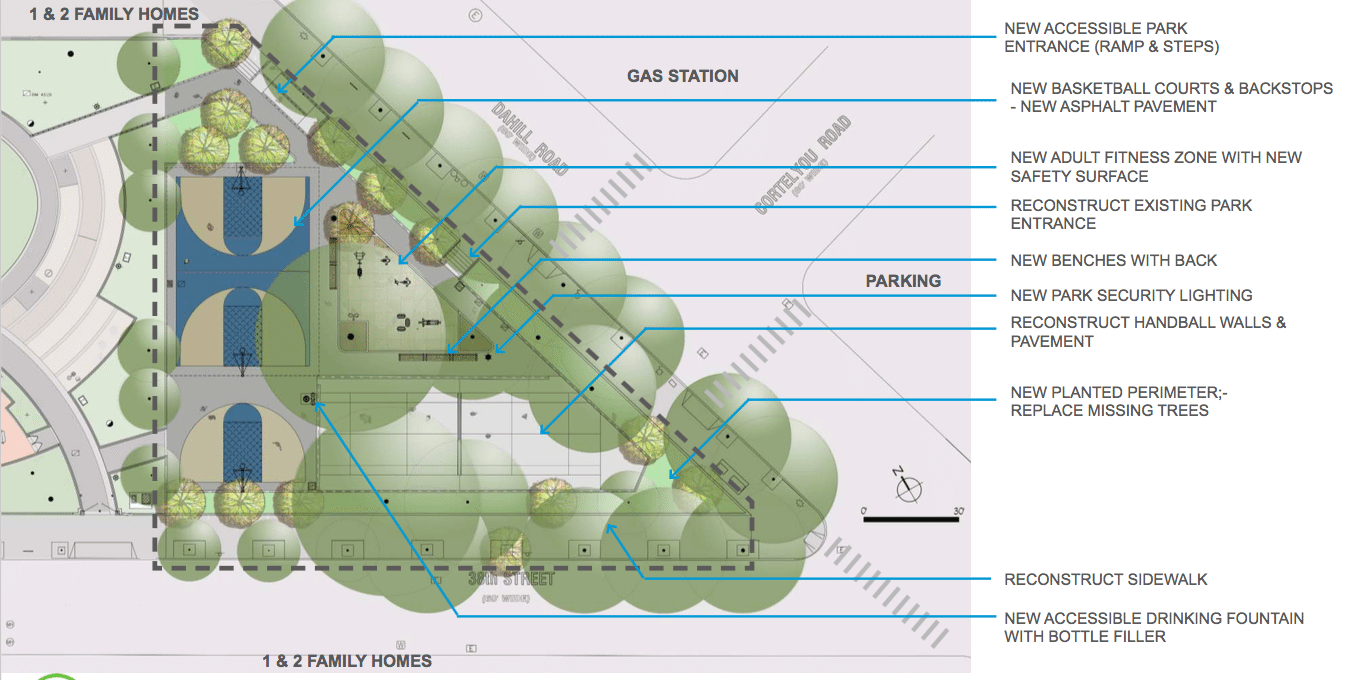 Playgrounds are a big deal in the community, especially further into Boro Park and Midwood, neighborhoods with the highest population of children and the least amount of parks in the city, according to City Council Member David Greenfield.
Two nearby parks include Di Giglio Playground at Avenue F and McDonald Avenue — which is also being renovated, this one by Council Member David Greenfield, and PS 230's Albemarle Playground at Dahill Road and Albemarle Road.
Phase two renovations are expected to be complete by April 2018, according to the Parks Department.
In the meantime, there are basketball courts nearby at the newly renovated Kolbert Playground, the Parade Grounds, Gravesend Park, and Colonel David Marcus Park in Midwood.
Have any readers used those courts and have helpful advice, like best times to play? Leave comments below.