Gravesend Park At 18th Avenue Gets Long-Awaited Makeover
Kids from Midwood, Bensonhurst and Boro Park can enjoy the rest of the summer outdoors at the newly-renovated Gravesend Park, also know as the 18th Avenue Park, which opened this week after over a year of renovations.
On Tuesday, Councilman David G. Greenfield cut the ribbon, after more than 15 months and $7.25 million invested in the 6.3-acre park that stretches from 55th to 58th Streets and 18th to 19th Avenues. Now that the renovations are complete, Greenfield called the 18th Avenue Park "the most beautiful park in southern Brooklyn."
The park's additions include new baseball fields, new basketball and handball courts, a larger playground with additional swing sets, a renovated seating area with 50 new benches, 7 water fountains and improved lighting, and hundreds of new trees.
The improved park is sure to make an impact in the neighborhood, an area that Brooklyn Parks Commissioner Kevin Jeffrey says is lacking green spaces. And the park has also been the site of many injuries, as our sister site Bensonhurst Bean reported, Gravesend Park was also among the parks in New York City that racked up the most playground injury lawsuits within a ten year period.
Council Member Greenfield, whose district includes Kensington, Midwood, Bensonhurst and Sheepshead Bay, secured $35 million in funding to renovate every park in District 44, according to the Council Member's office.
"Improving the 18th Avenue Park was particularly personal for me," Greenfield said. "I used to play in that park when I was growing up, and until I took it on, this area of the park had been sadly neglected for over 30 years. "
On Tuesday, Greenfield was joined by New York State Senator Simcha Felder, Brooklyn Parks Commissioner Kevin Jeffrey, Community Board 12 Chairman Yidel Perlstein, and Community Board 12 District Manager Barry Spitzer at the ribbon cutting ceremony.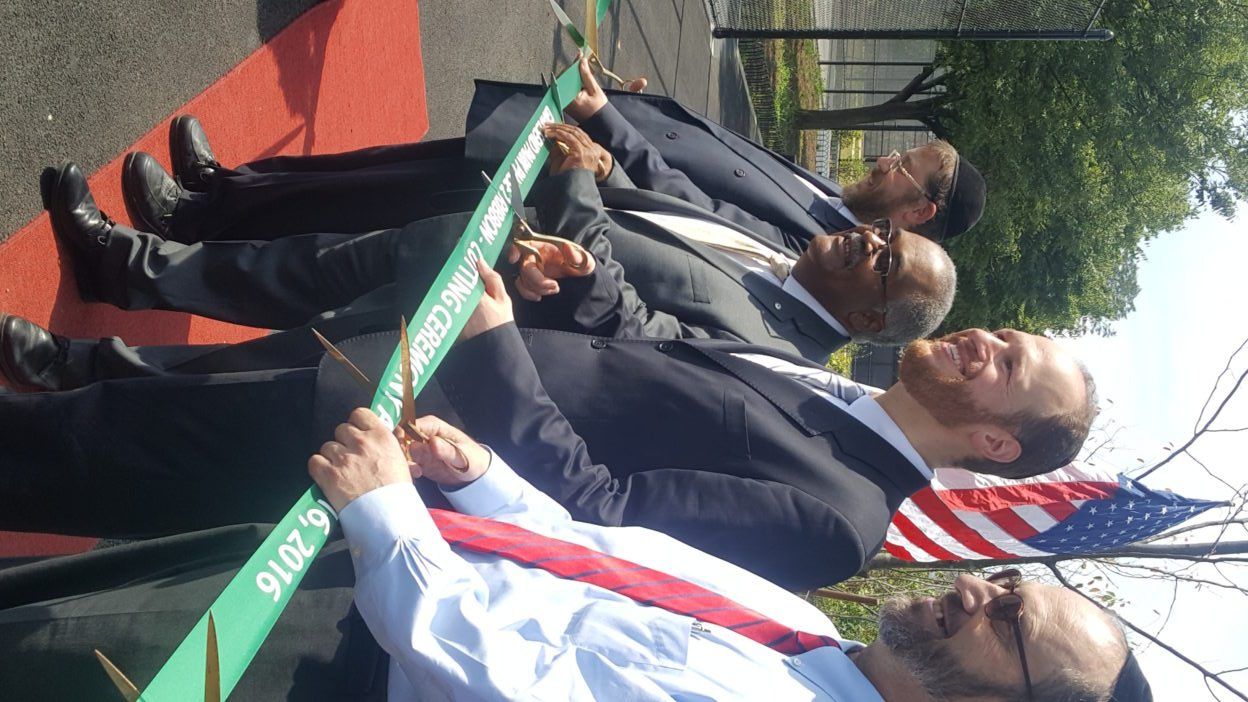 Several years ago, Councilman Simcha Felder funded the renovations of the first third of the park, and now that Greenfield's renovations are complete the entire park is brand new, reported Bensonhurst Bean.
"For the longest time, everyone in Boro Park has been looking forward to the 18th Avenue Park re-opening," said Felder, who is now New York State Senator. "Parks like this are a haven for children and the elderly—they are a melting pot for all New Yorkers."