Greenfield Breaks Ground On Kolbert Park Makeover, Is Midwood Field Next?
On a sunny spring day in May, officials and kids gathered to announce a massive and long-overdue renovation to Midwood's Kolbert Park, a green space shared by three schools and hundreds of neighbors.
The improved Kolbert Playground will include an expansion of the existing playground with a new spray fountain, adult fitness equipment, a synthetic turf field and walking track, and handball and basketball courts.
City Council Member David Greenfield, joined by Parks Commissioner Mitchell J. Silver, Deputy Brooklyn Borough President Diana Reyna, Brooklyn Parks Commissioner Marty Maher, and community leaders announced the park renovations slated to open in spring 2018, "with God's help, and the contractors," said Greenfield at the groundbreaking ceremony on Thursday, May 4.
The project was funded with $4 million, $500,000 from Borough President Eric L. Adams and $3.5M from Council Member Greenfield.
"Spaces like this are the great equalizers where children from all backgrounds can come together, the kinds of places where memories are made for a lifetime," said Adams.
Greenfield, who grew up on Avenue I, has made it his mission to renovate every park in District 44, a project that is deeply personal. "I used to wait an hour to get on the swings," Greenfield lamented. "Borough Park and Midwood have the most kids and the least amount of parks in the city. That's a fact."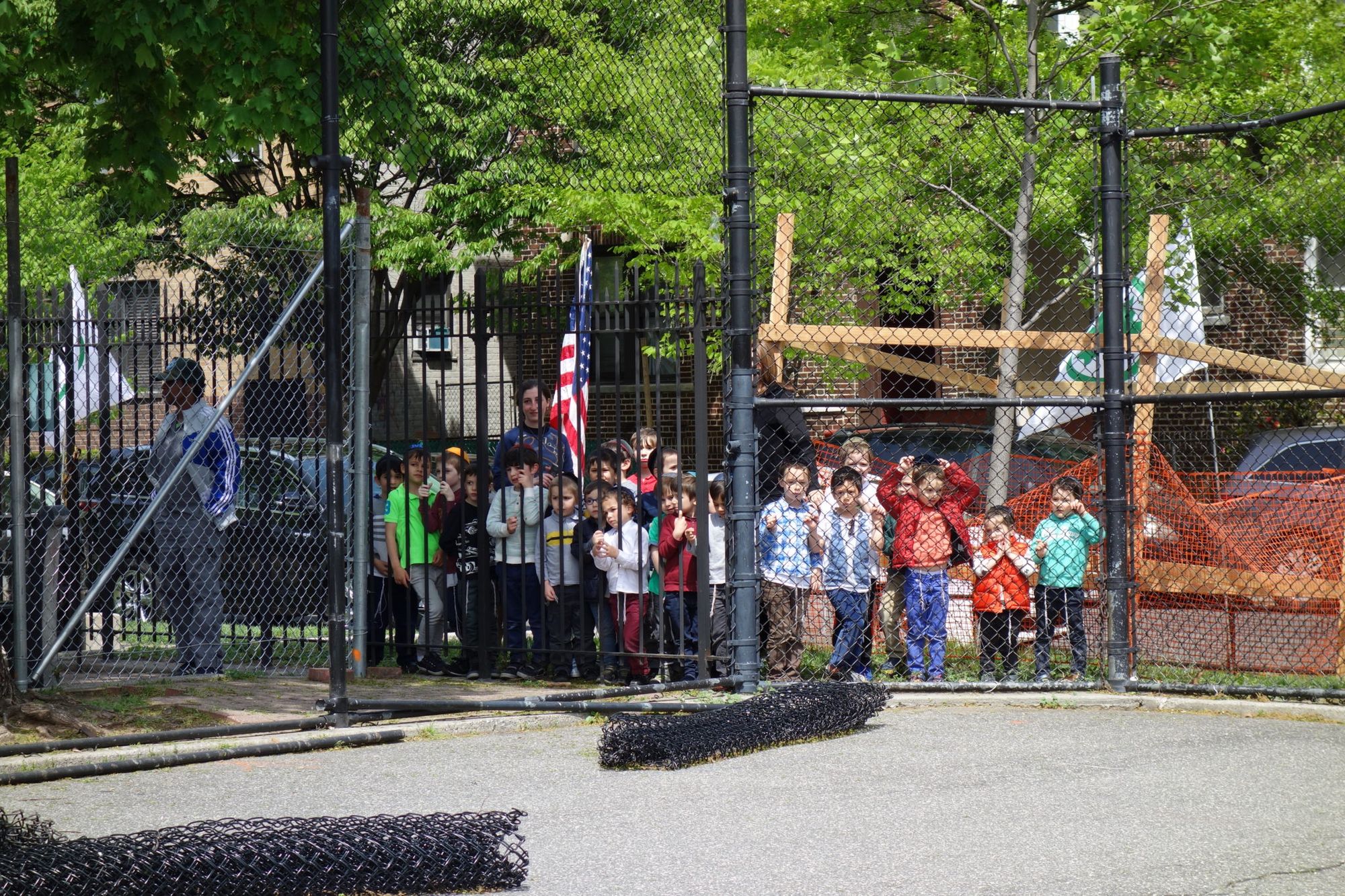 Kolbert Playground, named after local fallen World War II soldier Paul W. Kolbert, sits between Avenue L, East 17th and East 18th Streets.
The park, which hasn't been upgraded in more than 20 years, last bears the mark of then-Council Member Anthony Weiner, who secured funding for renovations in 1995.
"Everyone in the community is excited to take advantage of these new improvements," said Council Member Greenfield.
In his moment in the sunshine, Greenfield also expressed hope to open Midwood Field to the public on weekends, the field nearby that is home to the high school's track and football teams. The field, at 1605 Avenue K, is currently closed for construction until 2018.
The field falls under the jurisdiction of the Department of Education. A spokesperson from the department told BKLYNER that all DOE facilities are available for third party use outside of school hours via extended use permits, and the department incurs the extra cost.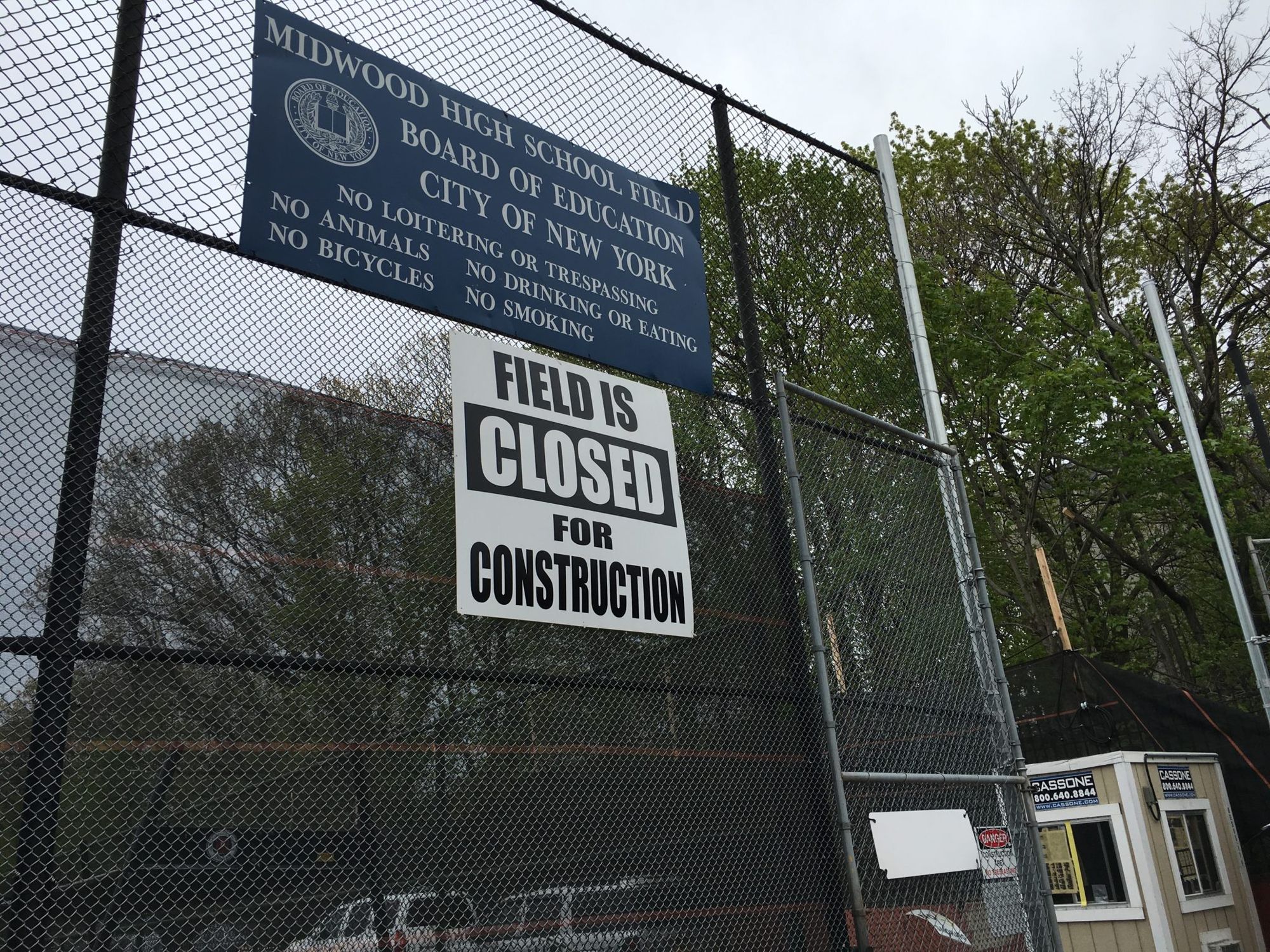 The Parks Department also seems open to the possibility. "Parks is always open to working with fellow City agencies to create more shared public space," said Parks Department spokesperson Maeri Ferguson. We reached out to the school athletic department for comment but didn't hear back.
"For years, my constituents have wondered why this field is not accessible to them, " Greenfield said, noting that the nearest track is either Marine Park to the south or Prospect Park to the north.
"This is the most reasonable solution to a very real problem," Greenfield said.