Discord Pollutes Town Hall Discussion About Plastic Bags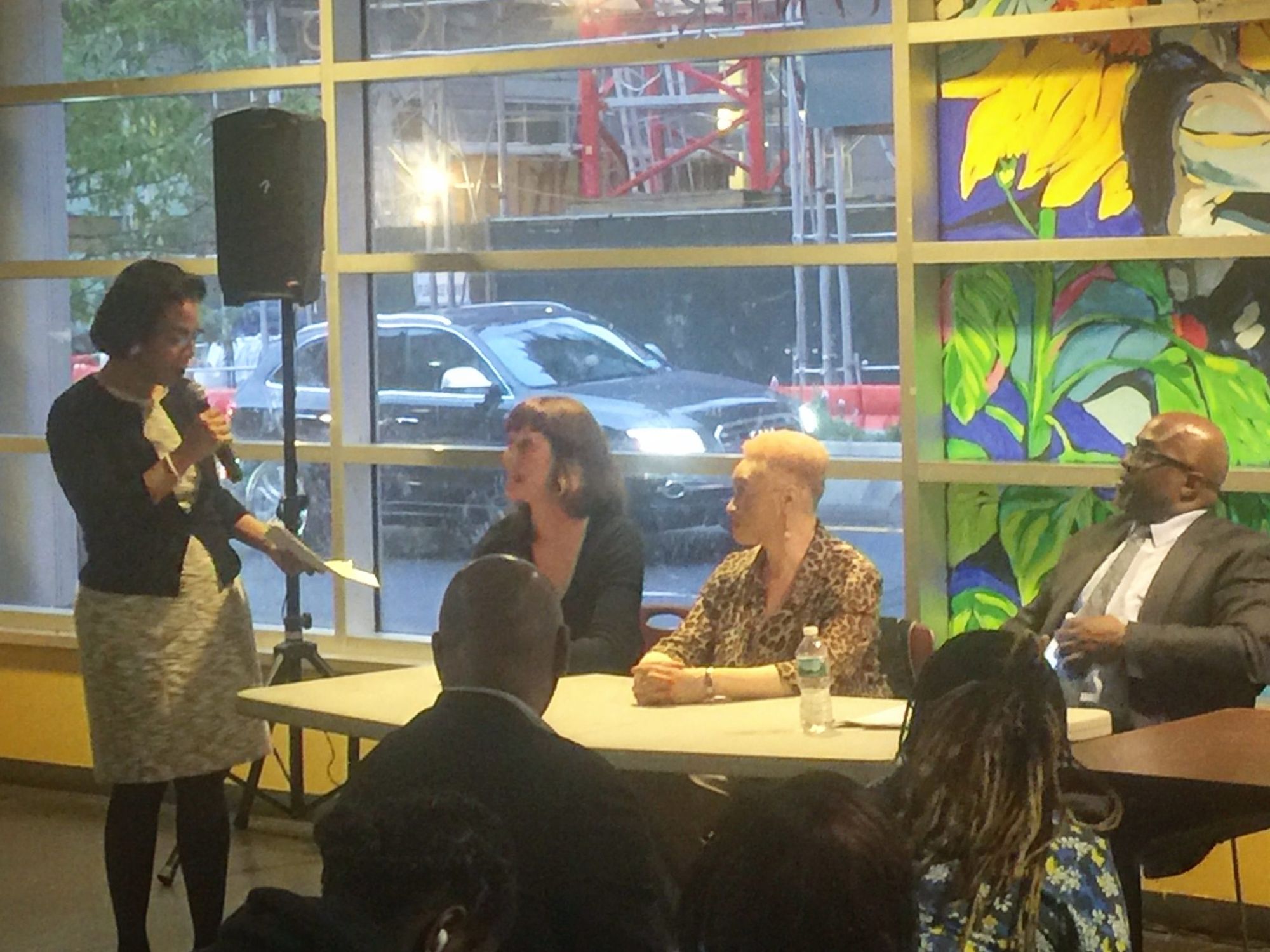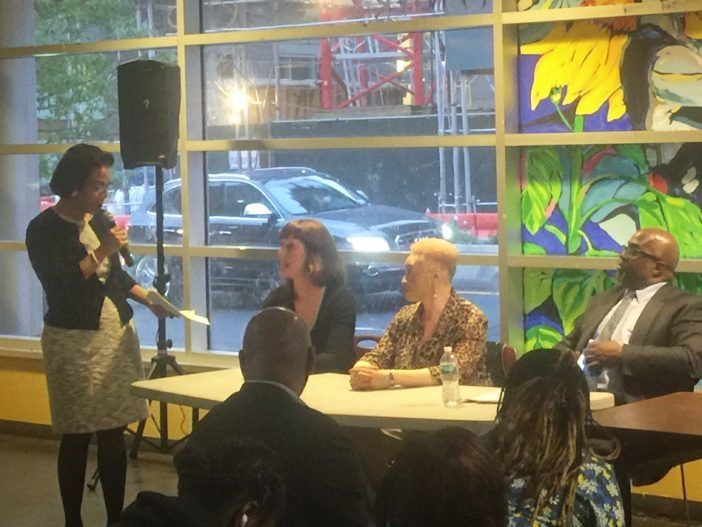 Council Member Laurie Cumbo had to grab the mic as she urged last night's town hall to keep it "calm and cool" as tensions rose.
The councilwoman a town hall discussion on Tuesday at the Ingersoll Community Center (177 Myrtle Avenue) about the upcoming City Council vote to impose a five cent fee on plastic and paper bags following a grueling, years long debate. (Groceries bought with food stamps, prescription drugs, and restaurant take-out meals would be exempt.)
Cumbo, who co-sponsored the bill, said she is undecided on how she will vote when it comes before the City Council Thursday.
"I am currently considering all that I heard tonight," said Cumbo of her position after the event.
Panel members included Jennie Romer, a lawyer-activist who helped craft the legislation, and Dr. Raymond Rufen-Blanchette of the Clergy Campaign for Social and Economic Justice, who sparred early and often.
Rufen-Blanchette argued that for many New York City families, a tax on plastic bags could pose a significant financial burden, adding up to hundreds of dollars a year.
"[Money] that you have in your pocket for you to be able to buy Christmas presents for your children, for you to be able to put food on the table or pay rent," he said. "Now you have to take that money out of your pocket and give it to retailers."
However, proponents of the bill like Romer insisted that nudging down the usage of plastic and paper bags is an ecological imperative. Other panelists included Frederick E. Samuel Houses resident Diana Blackwell and Christina Winslow, founder of A Cause A Concern A Solution Network.
The discord also centered around a recently published study on the recyclability of plastic bags. Opponents of the legislation claimed it showed that the bags weren't all that destructive. Supporters of the bag fee claimed that it was misleading to cite the study because it wasn't a city study at all, but rather funded by the plastic bag lobby.
After the event, Romer told us she felt like the plastic bag lobby was making its voice heard through opponents of the bill.
"I find it very suspicious that Dr. Raymond Blanchette and some of his supporters were pushing the plastic industry's arguments, that they all had the plastic industry's study ready in their email and were quoting it as a city study rather than what it really was, which was a desperate last minute attempt by plastic industry groups to fault this hearing," said Romer.
Cumbo likened the debate about plastic bags to cigarette taxes.
"Slowly but surely, people's minds started to change about it. I do know that that's an example of something where a behavioral norm was changed," she said after the event.