2,000 Pigeons Will Light Up The Sky At The Brooklyn Navy Yard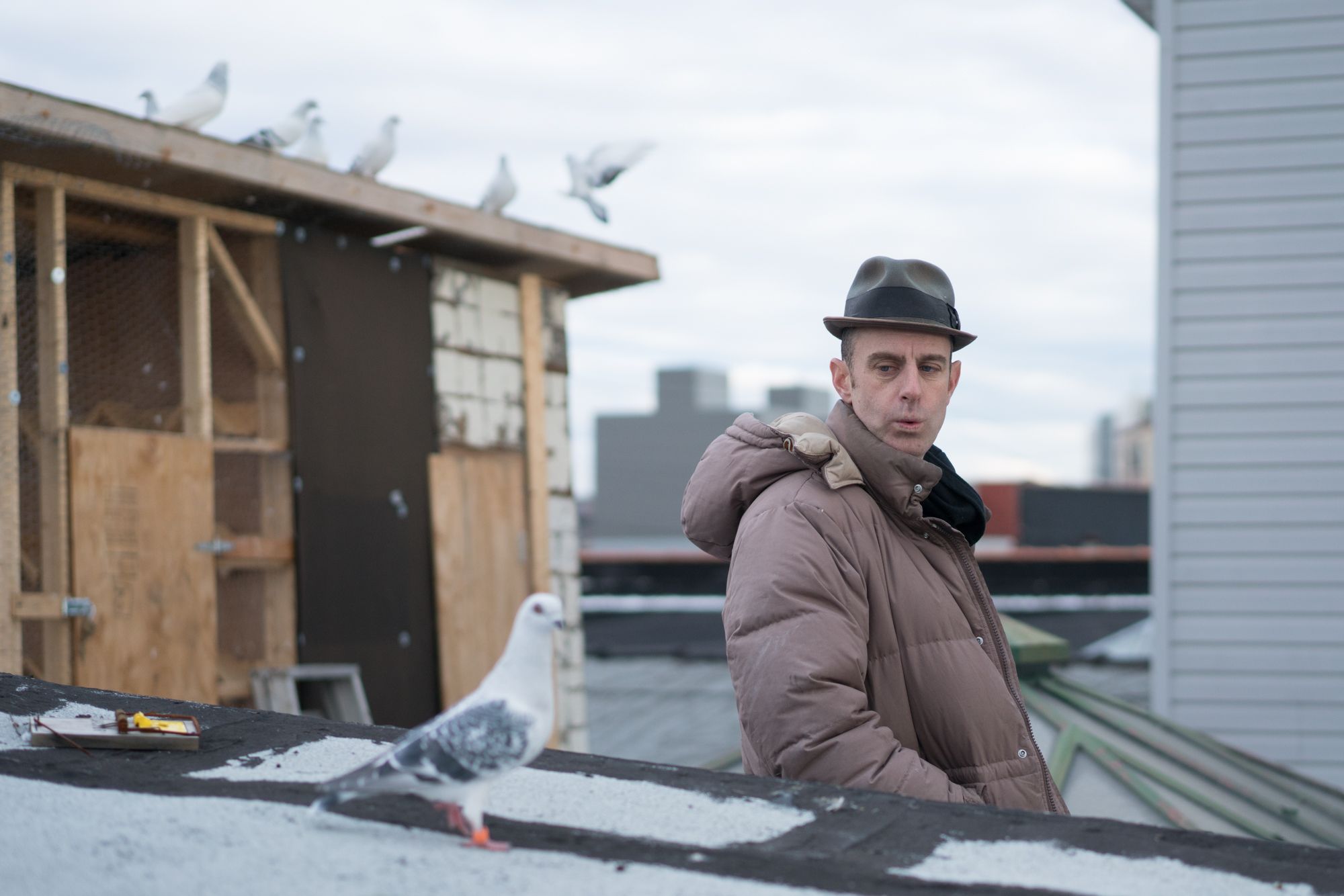 The Navy Yard is going to the birds… for a massive LED art installation.
Artist Duke Riley's "Fly By Night", in which over 2,000 trained pigeons produce an LED light show at the Navy Yard, will start on Thursday, May 7 and continue on weekends (Friday to Sunday) through June 12.
"I put a light on one of the birds, and it make me think about what it would be like to see more of them. It was almost like this shooting star going across the skyline of Brooklyn," Riley told the New York Times.
The pigeons will depart from the Navy Yard and will fly in unison over the East River while equipped with LED lights to produce what's sure to be a spectacular show.
Riley explained to the New York Times that most of the winged performers are rescues:
Mr. Riley spent about six months assembling the performers, a task he found in some ways dishearteningly easy, given its magnitude.
"Probably close to two-thirds of the birds here are, in a sense, rescues," he said, "from people I knew in the pigeon community in New York who were forced to give up their birds." Development pressure, landlord problems and pigeon-unfriendly neighbors are squeezing out pigeon keepers all over the city. One pigeon chronicler, Colin Jerolmack, estimates that fewer than 200 people now raise pigeons in the city, down from thousands in the 1960s.
A few of the birds in "Fly by Night" are veterans of "Trading With the Enemy"; others are on loan from friends.
The birds come in a dazzling array of breeds and colors and patterns — Russian highfliers with distinguished silver heads; Damascenes, white with black racing stripes; brown-collared, acrobatic Rollers; red-beaked New York Flights; Ice pigeons with delicate black wing tracings.
The Navy Yard has a long history with well-trained pigeons. The location was selected because it once housed the biggest pigeon coop in the U.S. armed forces; those birds served as homing pigeons in the Navy.
Tickets to "Fly By Night" are free. Reserve them online, but beware that there's already a waiting list.