Pig Roast, Clam Bake, Soca Music & More This Weekend In Ditmas Park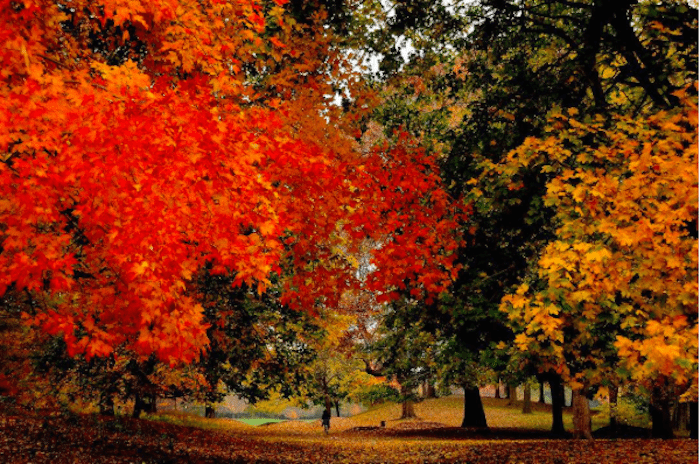 October has arrived, and we'd like to help you welcome the autumn season with great events just blocks from your home. Whether you're looking to roller-skate to David Bowie tunes, catch some southern soul music, or find birds in Prospect Park  — this is your spot for the hottest weekend events in (and around) Ditmas Park. If you have an event to share, email us at editor@ditmasparkcorner.com.
**NOTE: Alternate side of the street parking will be suspended on Monday, October 3, and Tuesday, October 4 for Rosh Hashanah.**
Blues and southern soul music at Bar Chord
When: Friday, September 30 at 9pm.
Where: Bar Chord, 1003 Cortelyou Road between Coney Island Avenue and Stratford Road.
What: Reed Turchi and The Caterwauls mix desert blues, southern soul, with tastes of funk, indie-rock, and gospel.
How Much: Free show, but don't forget to get drinks at the bar and tip the musicians.
Ziggy Stardust at Lola Star's Dreamland Roller Disco at Lefrak Skating Center
When: Friday, September 30 from 7:30pm to 10pm.
Where: Lefrak Center at Lakeside, Prospect Park.
What: Roll-bounce to your favorite David Bowie classic tonight at Lola Star's Dreamland Roller Disco, with retro DJ sets and prizes for roller dancing skills. (This event is 21+)
How Much: $18 per person
Saturday: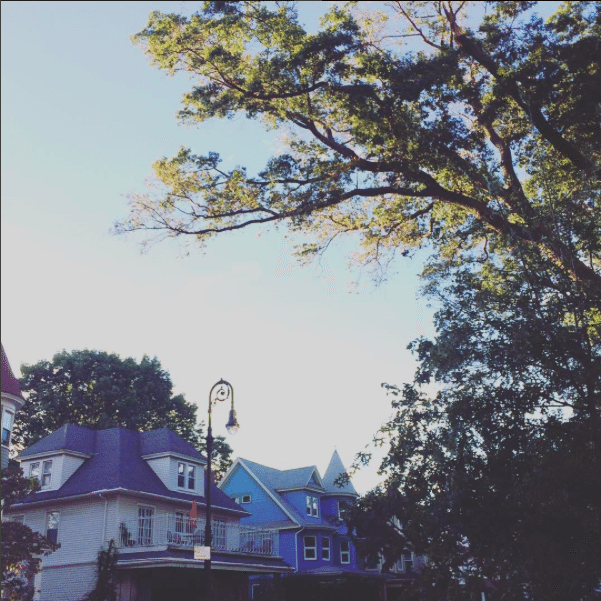 Parkside Avenue Block Party
When: Saturday October 1 from 10am to 6pm.
Where: Parkside Avenue between Flatbush and Bedford Avenues.
What: The Parkside Avenue Block association presents a day of music, games, raffles, pilates, face painting, food and more. See the whole schedule here, and remember to move your cars from those streets by 8:30am. For more info, email ParksideAveBA@gmail.com.
How Much: Free
Kensington Youth Greenmarket
When: Saturday October 1 from 8am to 4pm, and every Saturday until November 19.
Where: Fort Hamilton Parkway at the corner of East 5th Street.
What: Now in its fifth season, the Kensington Youthmarket provides farm-fresh produce to neighbors in front of the Windsor Terrace Brooklyn Public Library on Ft. Hamilton Parkway.
How Much: Priced per item.
Pig and Goat Roast at Sycamore
When: Saturday, October 1 at 1pm, 3pm and 5pm.
Where: Sycamore's back garden, 1118 Cortelyou Road between Stratford and Westminster Roads.
What: It's #Goatober at Sycamore's Pig and Goat roast, with meat sourced by Fleishers Craft Butchery and prepped by Insa Korean BBQ. Admission includes two raffle tickets with prizes including  butchery classes, drinks, karaoke at Insa, flower crowns from Stems Brooklyn, Wustof knives and more! Funds will go to Heritage Foods' No Goat Left Behind Initiative.
How Much: $30 includes a plate of food, a pint of beer and two raffle tickets  Buy tickets here.
Holistic Bazaar
When: Saturday, October 1 from 10am to 6pm.
Where: Family of Light Holistic Center, 717 Coney Island Avenue between Cortelyou Road and Avenue C.
What: Free Brooklyn health and wellness bazaar at the Family of Light Holistic center on Coney Island Avenue. Click here to reserve your free ticket.
How Much: Free
Pop-Up Audubon: Fantastic Foliage
When: Saturday, October 1, 10am to 3pm.
Where: Prospect Park, Zuckner Natural Exploration Area.
What: Who says you have to travel to peep some great leaves? Check out Brooklyn's last-remaining forest as real-world laboratory for hands-on discovery, especially with the autumn foliage. Check out Nature Play, 10 am–2 pm; Nature's Helpers, 1–2 pm; Family Birdwatching, 2–3 pm. Check out the full schedule here.
How Much: Free
Live comedy show at Bluebird Brooklyn
When: Saturday, October 1 at 8pm.
Where: Bluebird Brooklyn, 507 Flatbush Avenue between Ocean and Washington Avenues.
What: The Comedy Quarterly Showcase, hosted by Myles Hewette and Sam Zee, features all NYC comics recording their best material. This edition features Calvin S. Cato and other household names.
How Much: $3.80, reserve tickets here.
Live Soca music at The Owl
When: Saturday, October 1 at 8pm (doors at 7:30pm).
Where: The Owl Music Parlour, 497 Rogers Avenue between Midwood and Maple Streets.
What: Kira Divine and special guest musicians curate a night full of Afrosoca music, featuring Soca, reggae and covers.
How Much: $10 suggested donation.
Sunday:
Sunday Clam Bake at the Parkside Plaza
When: Sunday, October 2 from 11am to 2pm.
Where: The Parkside Plaza, Parkside Avenue at Ocean Avenue.
What: Enjoy a steaming bowl of clams, mussels, and corn courtesy of American Seafood. See the Plaza Facebook page for more info.
Cortelyou Greenmarket on Sundays
When: Every Sunday from 8am to 3pm.
Where: Cortelyou Road between Argyle and Rugby Roads.
What: Haven't visited the Greenmarket yet? Or maybe you're a regular and want to encourage others to come out. The Cortelyou Greenmarket runs year-round on Sundays, for more info, find the Greenmarket on Facebook, Twitter, and Instagram, and check GrowNYC for any last minute changes to the market schedule.
How Much: Priced per item, support local farmers!
Monday holiday sneak peak…
Shofar in the Park
When: Monday, October 3 from 5:30pm-6:00pm
Where: The lawn near the Prospect Park Bandshell. Enter at 9th Street.
What: Welcome in the Jewish New Year with Rabbi Menashe Wolf and Chabad of Park Slope, offering Shofar In The Park, a "mini-service" featuring meditation and singing to be held Monday. Visit the event's Facebook page for more info.
How Much: Free and open to all.