Photo Requests from Solitary and Elsewhere: Photoville Transforms Shipping Containers Into Pop-up Photo Galleries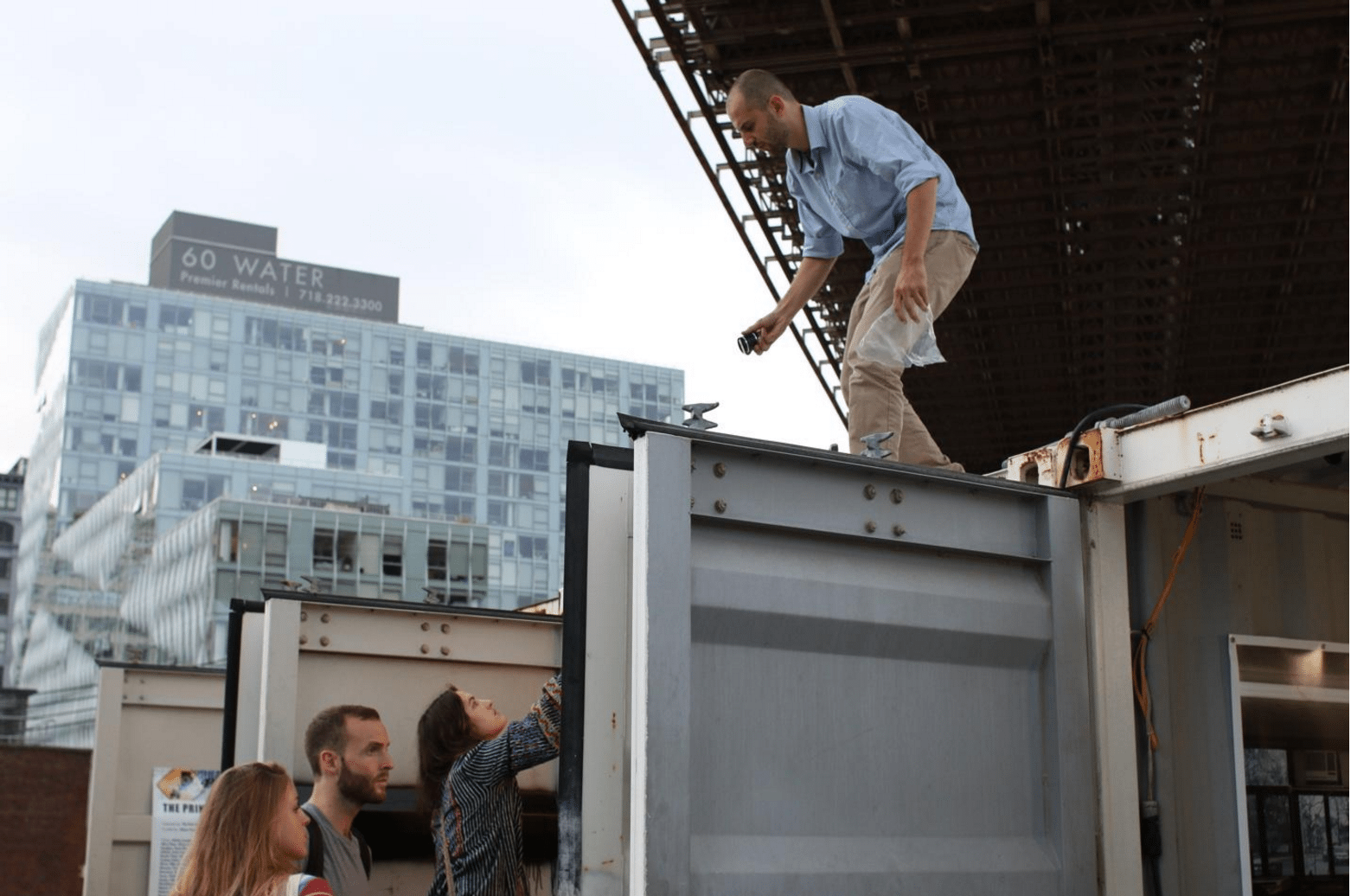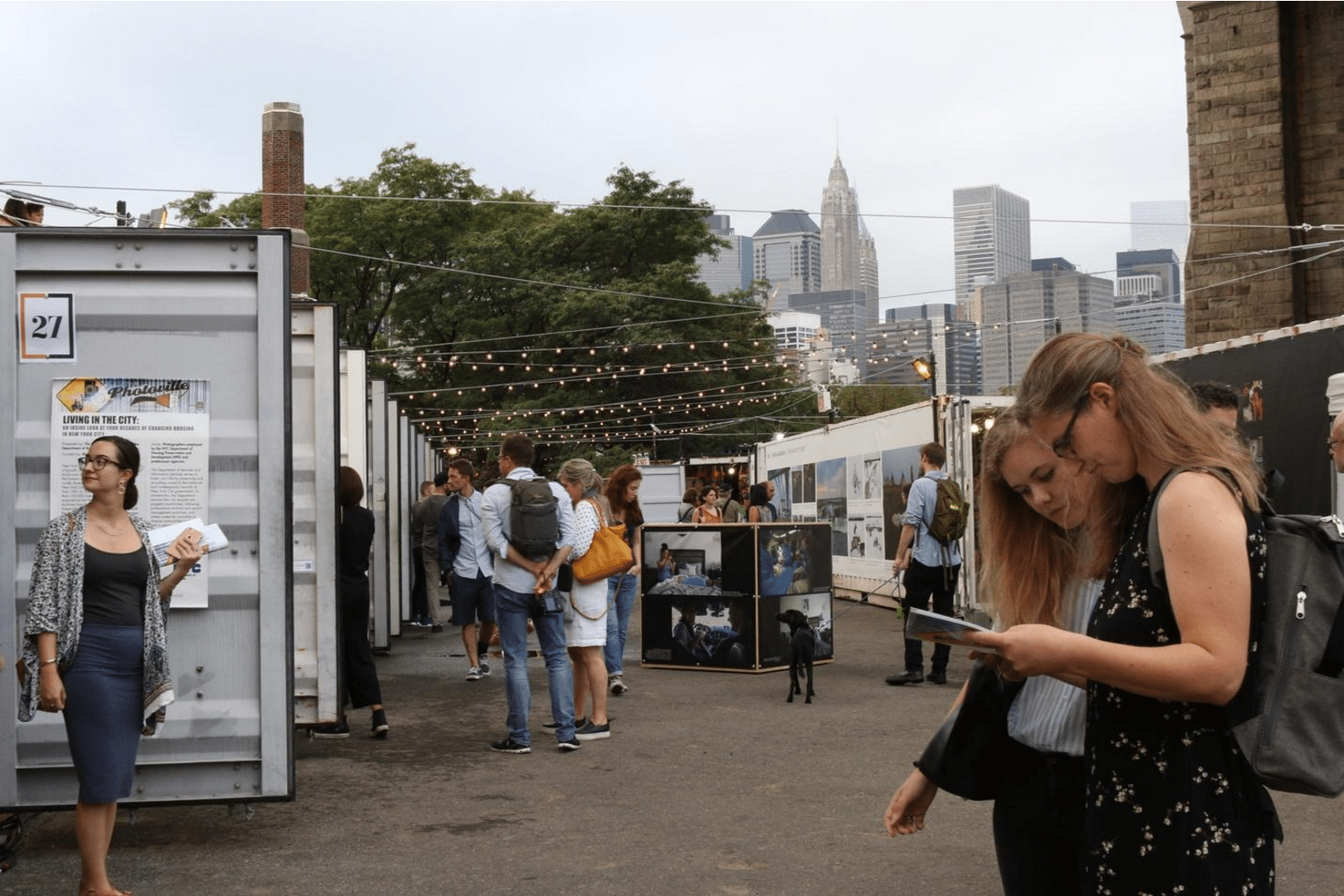 DOWNTOWN — Back for its sixth year, Photoville displays works of photography in a pop-up village of refurbished shipping containers.
Brooklyn non-profit United Photo Industries (UPI) builds the free exhibit each year in post-industrial Brooklyn Bridge Plaza, where cargo ships stopped coming into port decades ago. "That was definitely our inspiration," UPI co-founder Laura Roumanos said.
The founders established the event in 2012 after being disheartened by rising gallery costs in the city. Roumanos said UPI rents 55 corrugated boxes from New Jersey and Pennsylvania and gives contributors free reign to design them. The whole process takes about two weeks.
Syrian photographer and artist Alaa Hassan replicated Arabic street graffiti in black and red spray paint as a backdrop for images that contain portraits of Syrian leader Bashar al-Assad.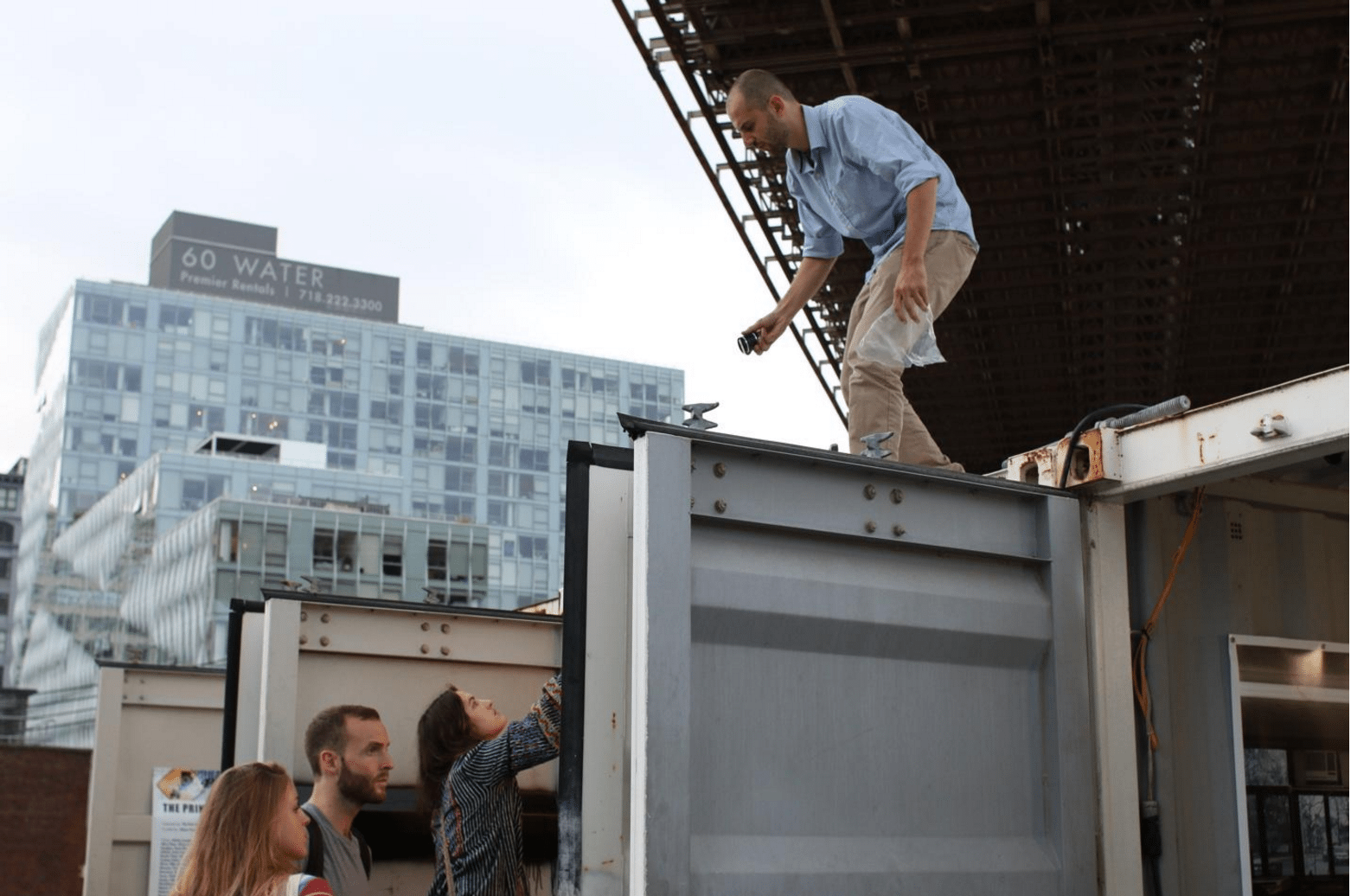 "Alaa was like, I want the worst container you have," Roumanos said. The installation evokes the "omnipresence" of the Syrian leader for international audiences.
Downstairs from Hassan's work, photographs of Newark's immigrant community line the walls of another container. Newest Americans chronicles their lives from the "vantage point of the most diverse campus in the United States, Rutgers University" a Photoville statement said.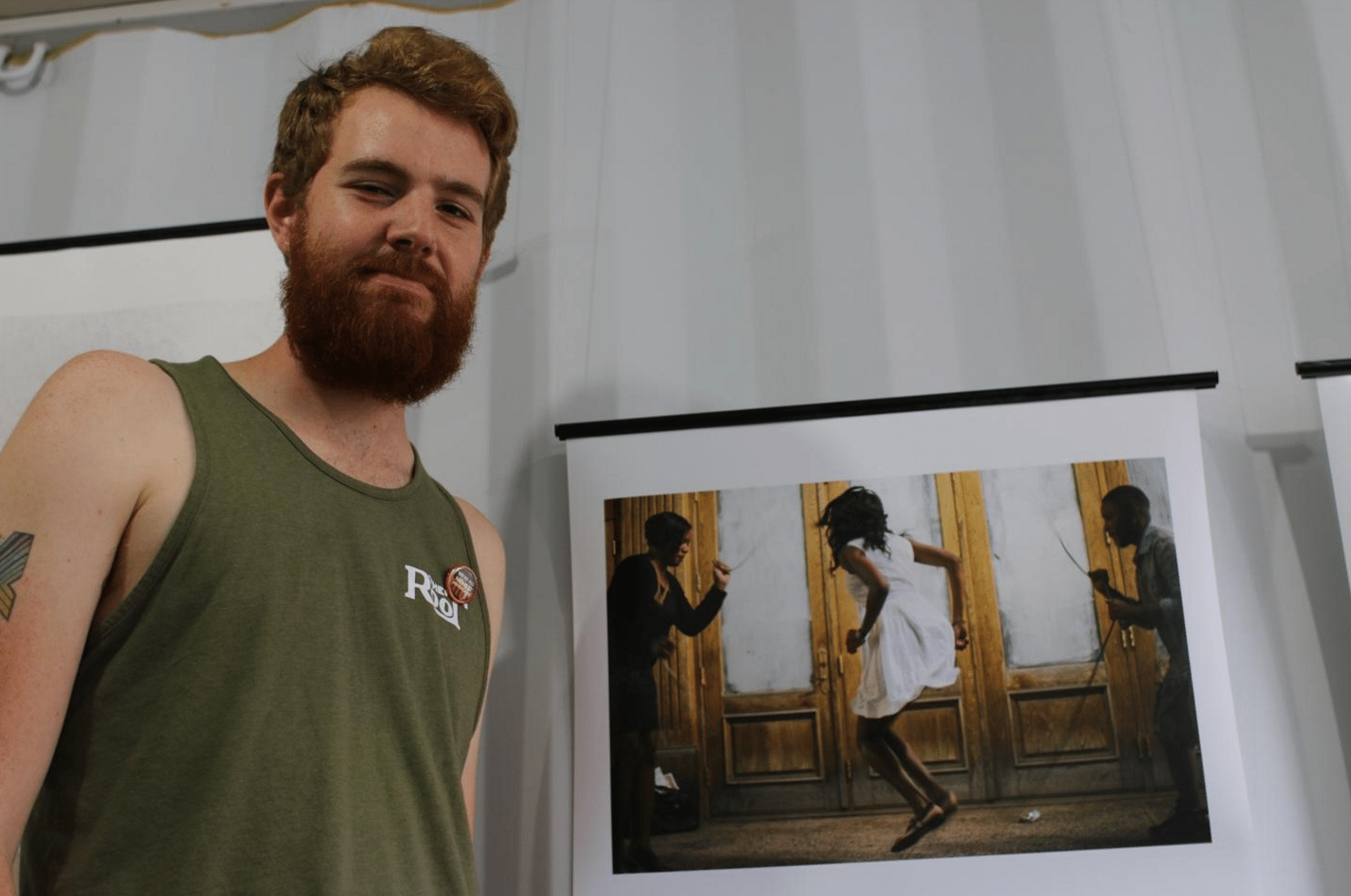 Photographer Gareth Smit said his photo of immigrant women jumping rope exemplifies the street as a central meeting point for the community.
Although immigrant stories are prevalent throughout Photoville, much of the exhibit hits closer to home.
"Photo Requests from Solitary," features the work of artists who fulfill photo requests of men and women held in solitary confinement in New York State prisons.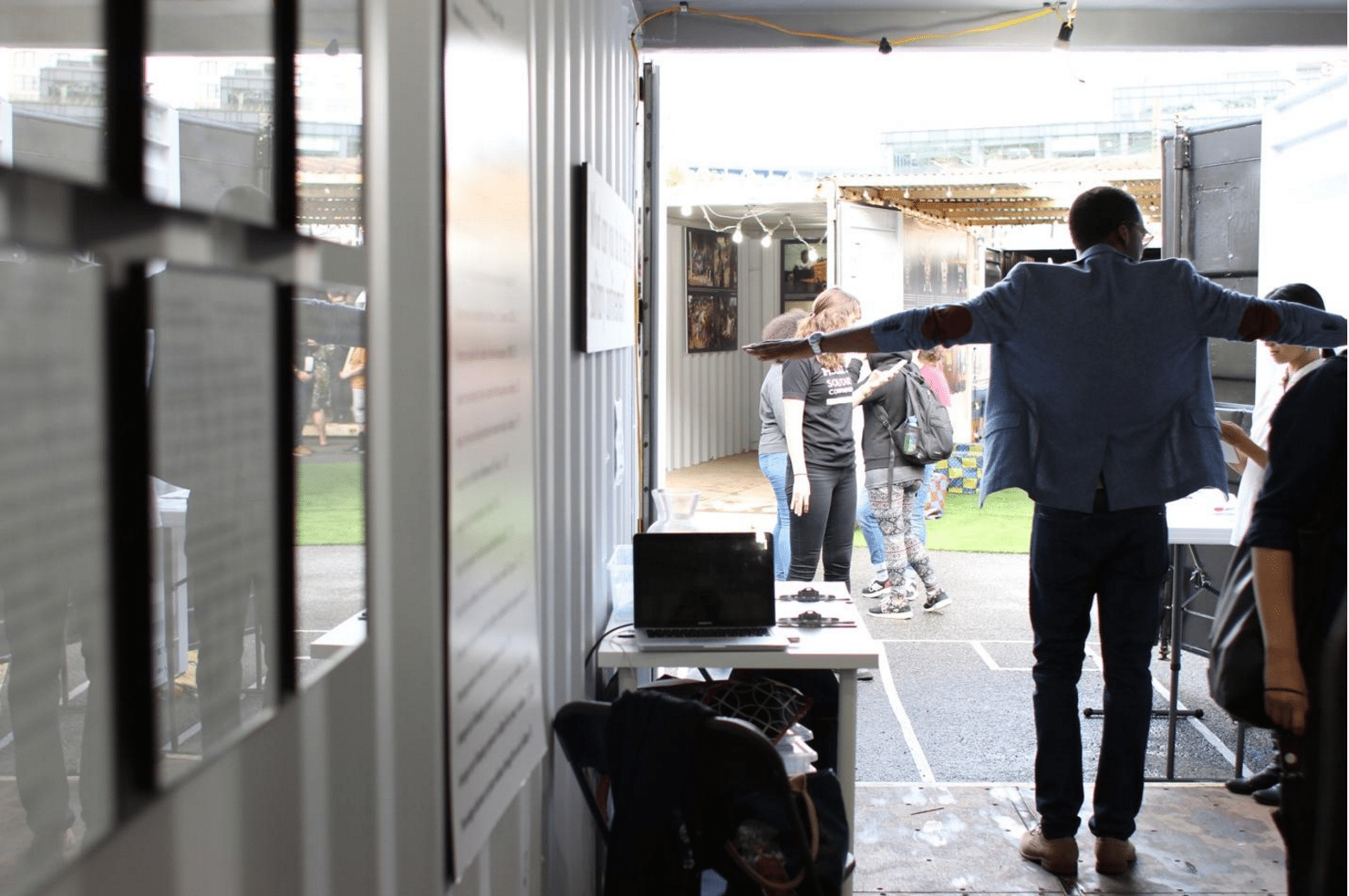 The prisoners fill out paper forms which are displayed along with the artist's photos.
The requests range from the literal—a photo of a prisoner's grandmother's house in upstate New York—to more artistic renderings.
According to the New York Campaign for Alternatives to Isolated Confinement, the prisoners spend 22 to 24 hours a day in a cell the size of an elevator.
"People inside these cells are in a depressive state," said Johnny Perez, who was in a solitary cell for 3 years out of a 15-year sentence. Perez now works as a safe re-entry advocate for the Urban Justice Center.
Outside of the shipping containers, New York Times Lens Blog writers James Estrin and David Gonzalez curated a series of photo cubes scattered around Photoville. The 3D displays feature the work of emerging photographers, Roumanos said.
Photoville also includes nighttime programming, discussions, and workshops and will run September 14-17 and 21-24.