Photos: Speeding Van Flips On Gravesend Neck Road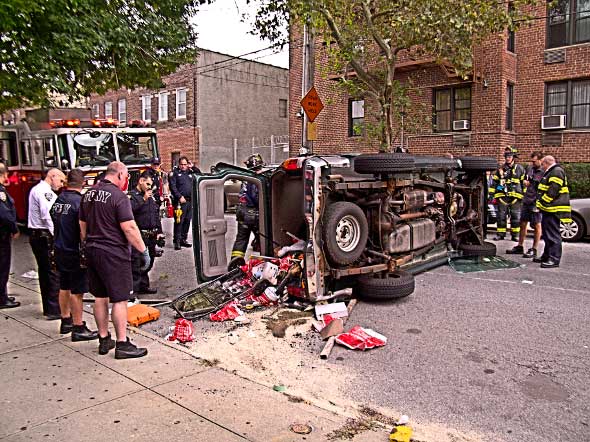 This just in from reader PayPaul:
Just about [1:45 p.m.] a green van went racing down Neck Road past East 13th Street, toppled over and the accident injured only the driver. The van was loaded with all sorts of equipment which spilled out of the back. 2 firetrucks, an ambulance and several police vehicles arrived at the scene very quickly.
Now that's how to send a tip! More photos from PayPaul after the jump.