Photos: Space Shuttle Enterprise Over Sheepshead Bay, Brooklyn & NYC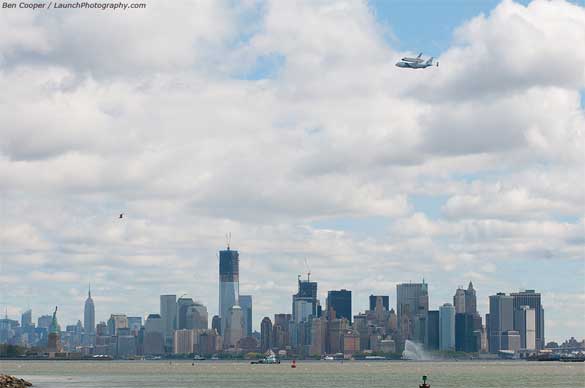 Our readers got some fantastic photos of the Space Shuttle Enterprise as it flew over Brooklyn and Manhattan this morning, strapped to the back of a Boeing 747.
The photo above was taken by Ben Cooper, a Manhattan Beach native and Goldstein H.S. alum who has since gone on to a career chasing space vehicles around and snagging the best shots. What a living. We'll have more on Cooper another day, but you can see more of his Enterprise photos here.
Our other readers sent in a batch of photos from various points around Brooklyn, using anything from professional DSLR cameras to cell phones. You can send your photos of the shuttle to nberke [at] sheepsheadbites [dot] com.