Photos: Polar Bear Club's New Year's Swim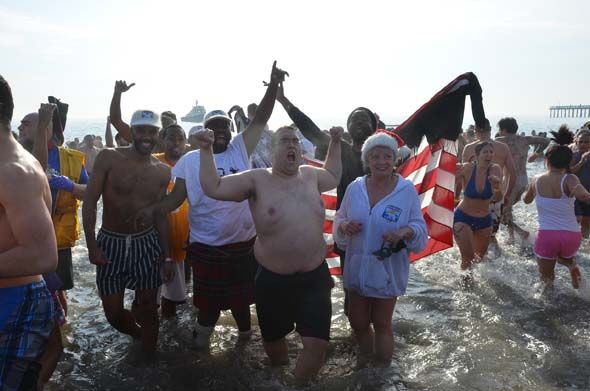 A record-breaking 1,500 people hit the shores of Coney Island on Saturday for the Polar Bear Club's annual swim.
The waters were a brisk 35 degree, but that didn't stop revelers from diving in, with many wearing nothing more than a speedo.
Ever wonder what that must feel like?
"It was like 10,000 knives stabbing you at once!," Tim Henshall told the Daily News. "It's a great way to remind you you're alive."
It's true; when I need a reminder that I'm not dead, I stab myself repeatedly.
Luckily for us, reader Lloyd Mitchell was on hand to take these shots. Thanks Lloyd!