Photos: Nemo Blankets Sheepshead Bay With 9 Inches Of Snow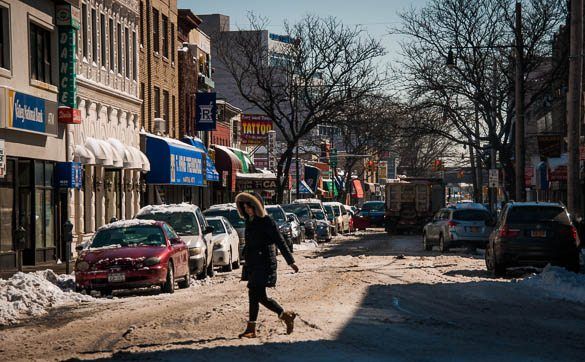 Nemopocolypse came and went, and while it was historic snowfall for other areas, Sheepshead Bay saw just nine inches of snow – making it a fairly routine blizzard.
Department of Sanitation did a fantastic job clearing the roadways quickly, and transit workers and management kept the system on track with little incident.
Responsible neighbors woke up Saturday morning, donned warm clothing, shoveled their properties, and dug out their cars. For the most part, it was a perfect snow; a blanket of white followed by warm temperatures and clear skies that made cleanup a breeze.
After taking care of my own property, I struck out Saturday morning to capture the neighborhood engulfed in white powder – and so did many of our readers. Below is a photo gallery of my photos, as well as those of the following contributors: Karen Hill, Cookie Ann, Sasha, Kathleen Higgins, Randy Contello, Katerina and Lelde, Brian Hoo, Melissa K., Igor G., Iris and Jake Rubinsky. Thank you for all of your submissions!