Photos: Marshalls Madness! Store Swarmed On Grand Opening Day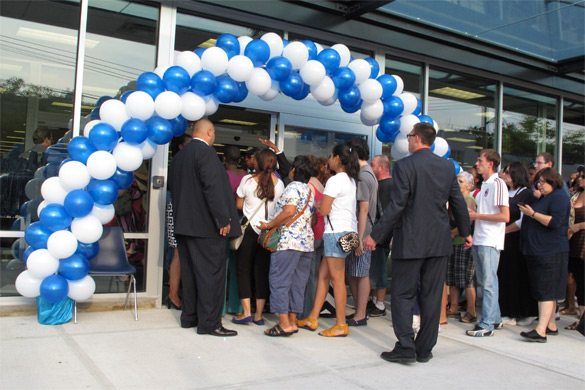 It's not even two hours since doors opened, and hundreds of people have already flocked to the new Marshalls at 1623 Avenue Y for the grand opening.
We've received several e-mails already from passers-by stunned at the long lines, as residents look for deals and giveaways for the clothing store's opening celebration.
Reader Elaine L. sent in these photos, which show the line wrapping around the building, up East 17th Street, as security keeps watch and slowly let people in. Management, meanwhile, appears to be distributing raffle tickets to the crowd.
The celebration continues until 10:00 p.m.
Are you planning a visit to Marshalls today for the grand opening?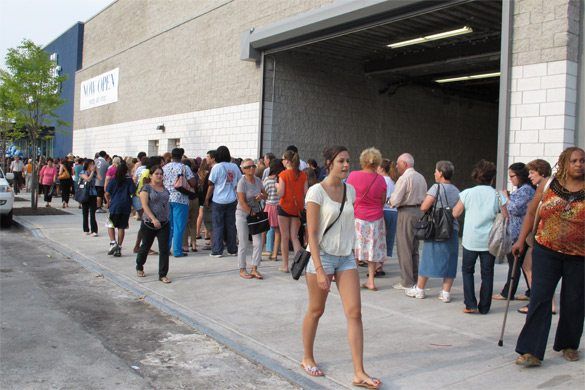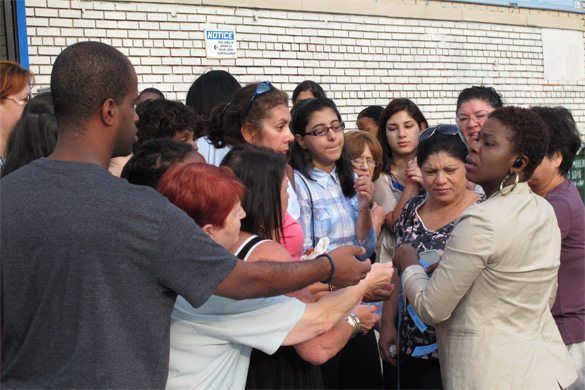 UPDATE (10:49 a.m.): Reader PayPaul just e-mailed about what he saw, and sent three more photos.
He wrote:
It was quite a turnout this morning for the grand opening of the Marshalls of Sheepshead Bay. We've finally got the final touch to the suburbanization of this nabe. Some hardy shoppers showed up as early as 6am to be the first in the doors of this brand new building that resembles the one across the street. Coffee from Dunkin Donuts was being served to those early birds with smiles and suits all around to signify the importance of this occasion. A raffle for those in line and other activities are in store today for the participants. I was waiting for the brass band to show up but maybe the Doody's next door will be host to it as there was a fellow steam cleaning the parking lot to that long revered hardware store. It will be a welcome change to the area to have this fashion discounter here as the choices for clothing here I find rather thin.