Photos: Floyd Bennett Used As Staging Ground For Sandy Recovery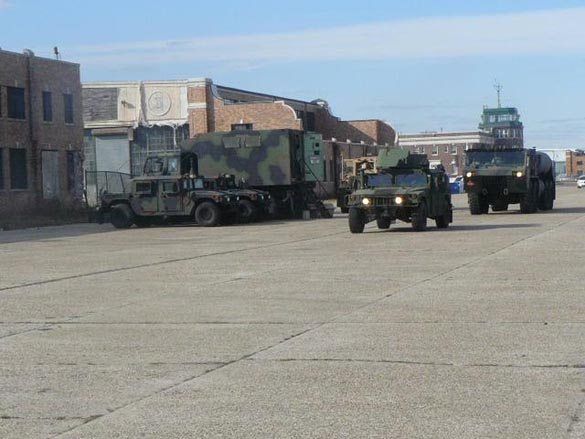 Anyone who has tried to visit Floyd Bennett Field since Superstorm Sandy rolled through more than three weeks ago has discovered that the site is no longer open to the public, turning into what appears to be a makeshift military base.
Well, it ain't wartime on the Hudson, but the federal parkland is being used by the National Guard, FEMA, emergency response vehicles and more.
Reader Joe  Bonserio, a Bites reader and gardener at the park, sent us the accompanying photos taken last week that show some of the activity.
Many of the vehicles you see, including the ambulances, were brought in from around the country to assist following the flooding.
A spokesperson for the National Parks Service confirmed to Sheepshead Bites that Floyd Bennett would remained closed until further notice. All recovery activities at Gateway are being done through the Incident Command System, managed by FEMA.
The last time we can recall seeing Floyd Bennett Field hosting such a spectacle was after the September 11 attacks. We hope we never see it again.