Photos: Fire Rips Through East 21st Street Home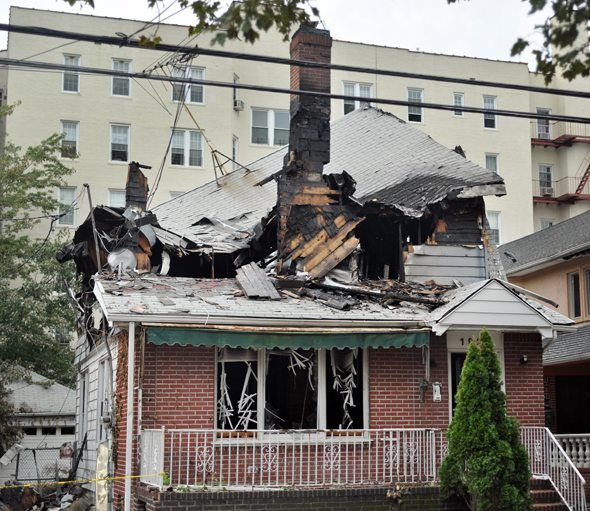 An East 21st Street home was nearly reduced to ashes after suffering a massive fire Saturday evening that also damaged neighbors' properties.
The blaze ripped through the home at 1926 East 21st Street (near Avenue R) at around 7:30 p.m. on Saturday. Reader Randy Contello arrived on the scene just as firefighters put out the final smoldering bits of debris and spoke to friends on the scene. He shot the photos above and below on the previous day to chronicle the damage.
Here's what Contello reported back to Sheepshead Bites:
The damage was impressive; people on the block told me that the heat could be felt across the street. Friends said they saw smoke as far away as Kelly Park on East 15th Street.
I got there after the fire was out last night, but I counted 11 firetrucks at least. I didn't go on to Avenue R to count, but it was a massive fire.
One of the photos is of the house next door, with a piece of the house that had the fire embedded into it. I'm thinking it might have been an explosion; firetrucks are still at the house today [Sunday], with the street blocked off from traffic.
We have not yet heard if there were any injuries in relation to this fire.