Photos From The 41st Annual Feast Of Santa Rosalia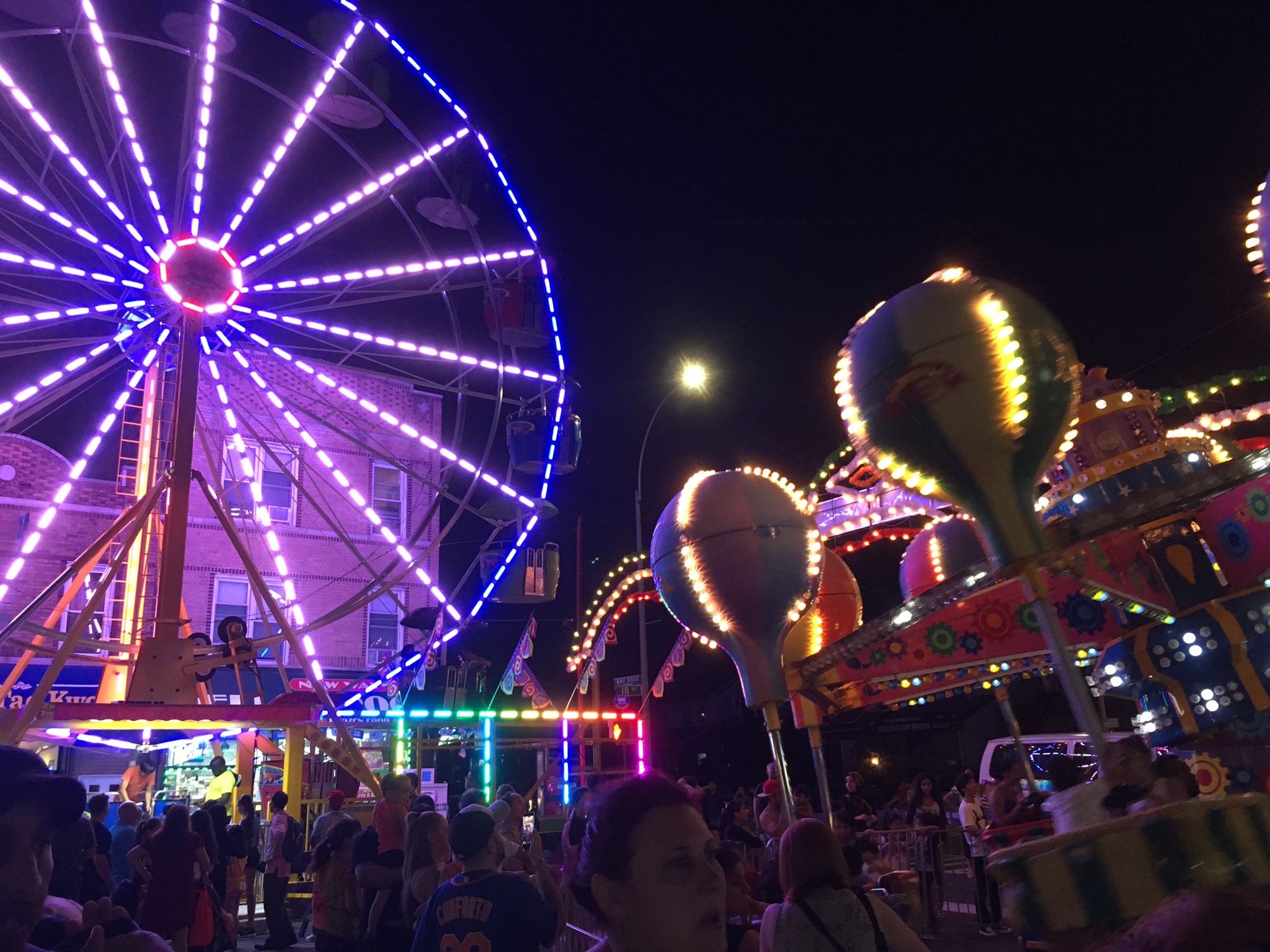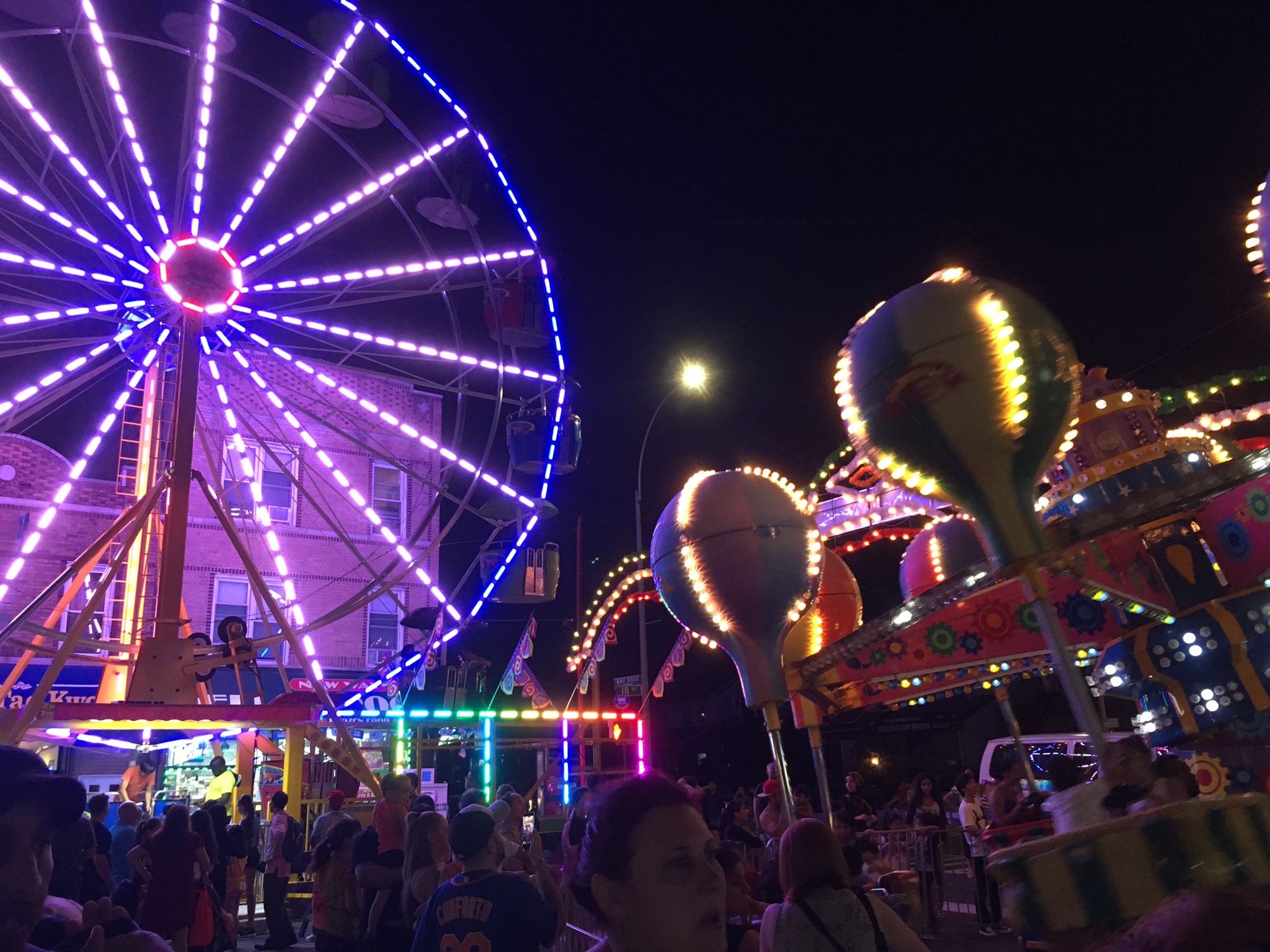 It was a feast to remember on 18th Avenue this year.
Bensonhurst's Festa di Santa Rosalia, which comes around every August, is a 10-day street festival that commemorates the patron saint of Palermo, Italy, where the feast has been celebrated continuously since 1624.
At the 41st annual Bensonhurst event — which ended Sunday — the statue of the Saint Rosalia looked a little less haggard, as she had been touched up with a fresh paint job and other small tweaks.
The food selection was the usual: sausage and peppers, rice balls, arepas, chocolate covered cheesecake and marshmallows, zeppoles, barbecued turkey legs, and deep fried Oreos.
We rocked out to some great cover bands and swayed to traditional Italian tunes. Of course, Bensonhurst's young singing sensation Diana Marie Panetto dazzled with her Italian opera classics.
Neighbors of all ages showed up to play carnival games, enjoy the music, and ride that giant rickety ferris wheel. Did you get any photos of this year's festivities? Post them in the comments below or email them to editor@bensonhurstbean.com for a chance to be featured.