Photographers Capture Double Rainbow Over Sheepshead Bay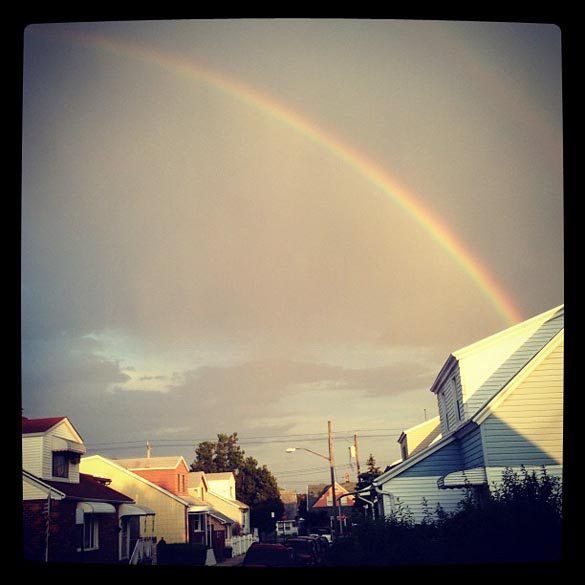 It started around 7:42 p.m. on Friday, June 8, when the Sheepshead Bites inbox received an e-mail from reader Kiska 777. She caught a double rainbow over Sheepshead Bay. Pretty cool.
Minutes later, the inbox received a handful of additional photos. Then hours passed and we had more. And before we knew it, without any solicitation, we had a whole inbox full of photos. Neat!
And, yes, then we cried. Didn't you?
It looks like the double rainbow arched over the neighborhood at around 7:30 p.m., captured the imaginations of all the residents who caught it, then fizzled away at approximately 8:00 p.m. Below are some of the photos caught by our readers.
(Special thanks to the following readers for their submissions: Evescaba, Nelson Fernandez, Adee Good, Cindy Cohen, Chalkit35, Kevin Satchell, Sasha, Randy Contello, nolastname, Kathleen Higgins, Kiska777.)