Photo: Workers Demolish Collapsed Gerritsen Beach Home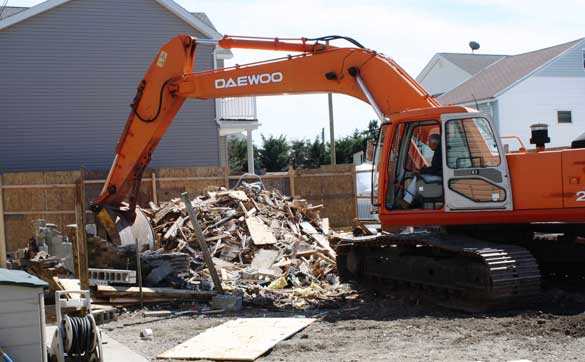 Workers are on the scene of the 40 Frank Court home that collapsed in Gerritsen Beach yesterday, tearing down the remains and securing the site.
Our Neil Friedman stopped by and snagged the above photo at around 2:00 p.m. Demolition started around 11:00 a.m., he reports, and the debris will be hauled away later today.
The building keeled over at around 11:00 a.m. yesterday, trapping 25-year-old Santos Garcia, who later died from his injuries.
Three other workers sustained minor injuries, and the homes on either side of the site were temporarily evacuated.
The cause of the collapse has not yet been identified.