Photo: SUV Flips, Hits Light Pole On Ave T, East 12th St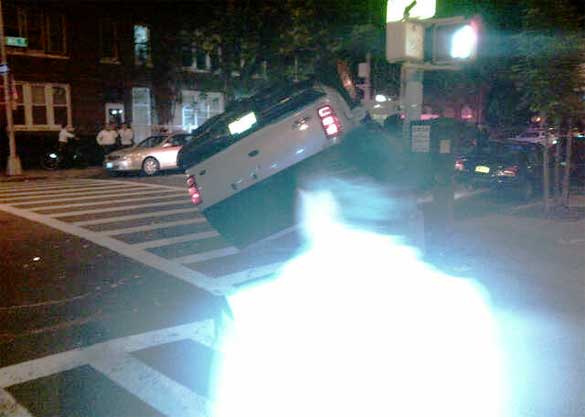 A tipster sent in the above photo at approximately 10:00 p.m. last night, showing an SUV that appears to have tumbled and hit a light pole on Avenue T and East 12th Street. According to the tipster, the driver had been speeding and went through a red light before losing control of his vehicle.
It is unknown if anyone was injured in the accident.