Photo: Sewage Line Problem Shuts Down Jerome Ave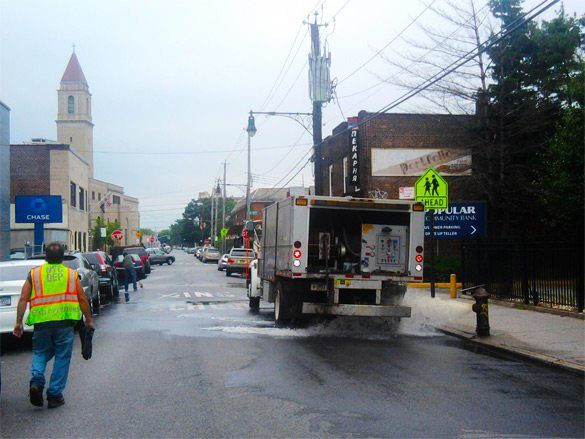 The New York City Department of Environmental Protection shut down Jerome Avenue between East 17th Street and East 18th Street today, as crews worked to repair a broken sewage line.
The line backed up, according to a worker on the scene, spurring them to open the fire hydrant and empty the pipes. The street is covered with water and "heavy grease," according to the DEP worker.
Repairs should be completed and the roadway opened by approximately 5:00 p.m.