Photo: Seal Returns To Sheepshead Bay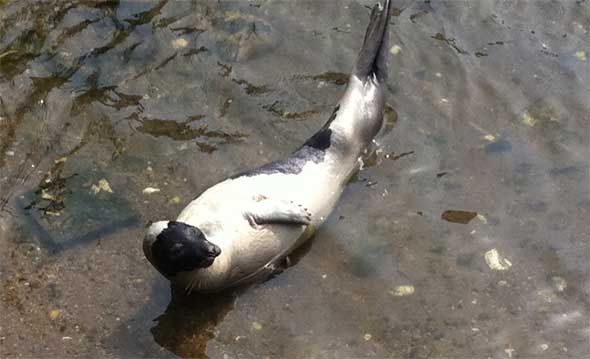 Okay, guys. It's time to name this little bugger. He looks like the same fellow that was hanging out at the Miramar Yacht Club in February, and probably a relative of the GPS-cyborg-seal chilling on Brighton Beach last month. This time, Franz (I'm naming him Franz until we've come to a consensus) was soaking in some rays near Sheepshead Bay Yacht Club's marina at 3076 Emmons Avenue. Reader Dave Janicki, who sent the photo, said he also saw Franz yesterday, swimming about the bay.
This proves it: Sheepshead Bay has it all when it comes to water. And by all, I mean swans and seals. We've got swans and seals. And sewage. Swans, seals and sewage.
So… Franz. Agreed?