Photo Of The Day: Red Tailed Hawk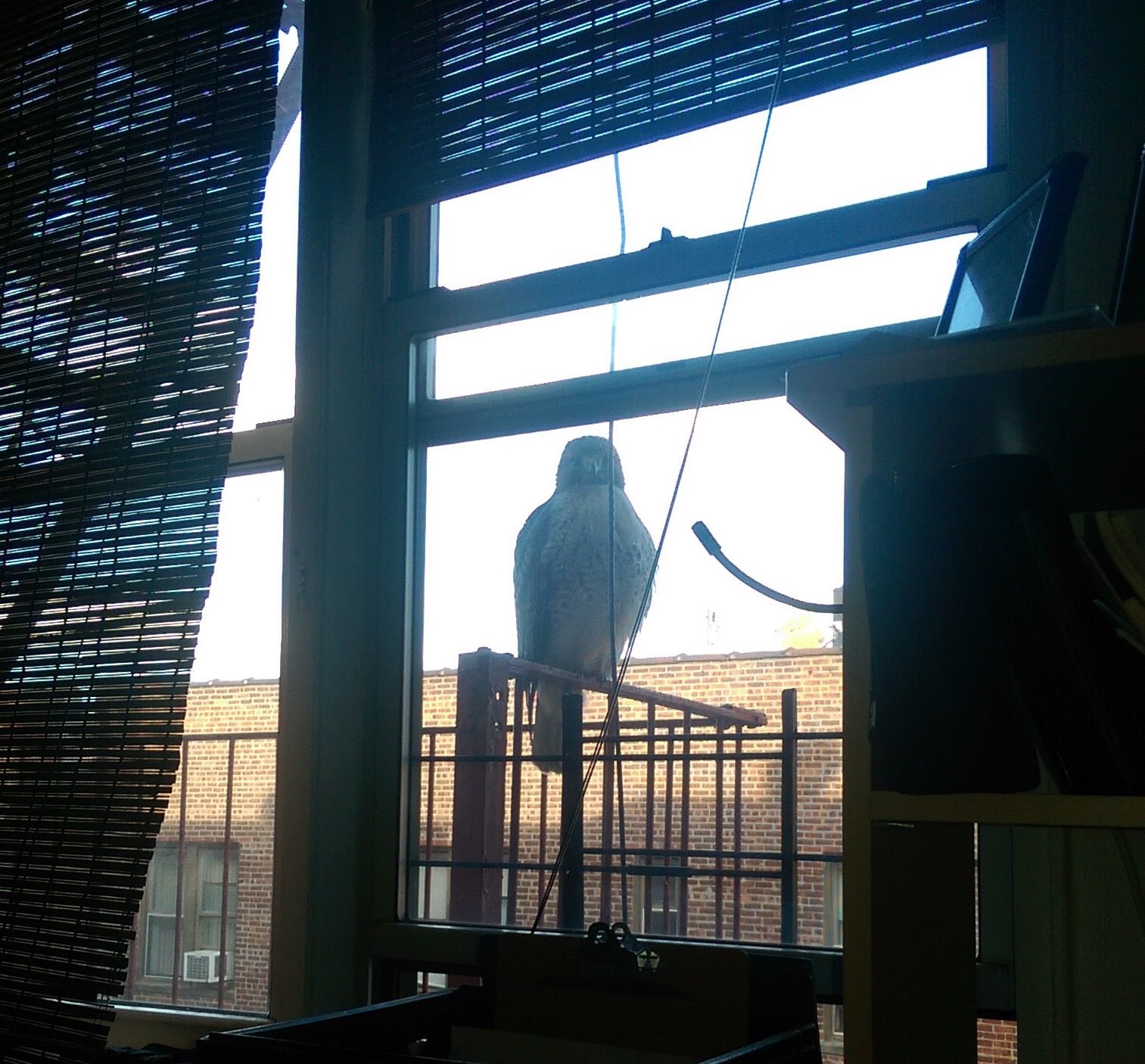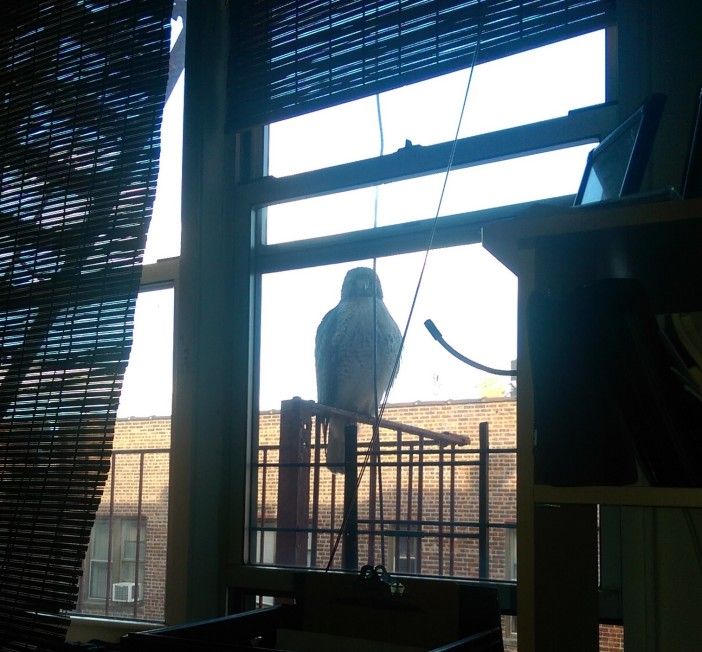 Neighbor Jeff Zeth sent in this photo of a red tail hawk he says has been visiting him on East 8th Street for the last couple of weeks. "I named him Attila; the well-known barbarian was said to have the same steely, fearless gaze," he says.
Have you seen Attila around? If you do, don't try to feed or pet him!
Share photos with us at editor@ditmasparkcorner.com, in the Ditmas Park Corner Flickr group, or tag them #ditmaspark on Instagram, and we'll post them on the blog. Also, like us on Facebook, follow us on Twitter, Pinterest, and Instagram, and subscribe to our daily newsletter.