Photo Of The Day: Ready For Your Closeup?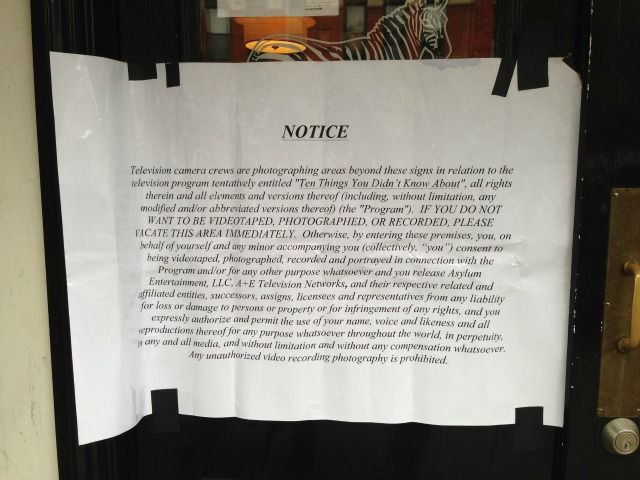 Looks likes The 5th Estate (506 5th Avenue, between 12th and 13th Street) is going to be the setting of an upcoming A+E show called Ten Things You Didn't Know About. Don't go in tonight unless you wanna be on television.
Keep up with the neighborhood all week: find us on Facebook, Twitter, our newsletter, our Flickr group, tag pics #southslope on Instagram, and if you have questions, tips, or photos to share, email us at editor@bklyner.com.