Photo of the Day: Blooming Beautiful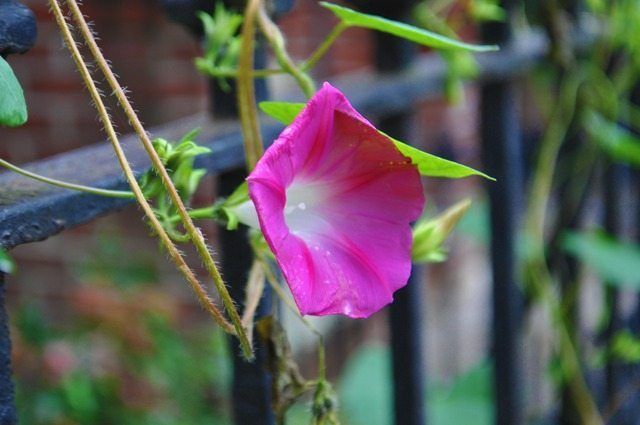 Cooler temperatures may be closing in on us fast, but there are still a few signs of those glorious, warm-weathered days hanging around the South Slope if you keep your eyes peeled. Morning glory spotted on 14th Street between 4th and 5th Avenue.
Have a stellar photo to share? Send it to editor@bklyner.com or add it to the South Slope News Flickr Group, and we'll post it to the site.