Photo: Mill Basin/Flatlands Hostage Situation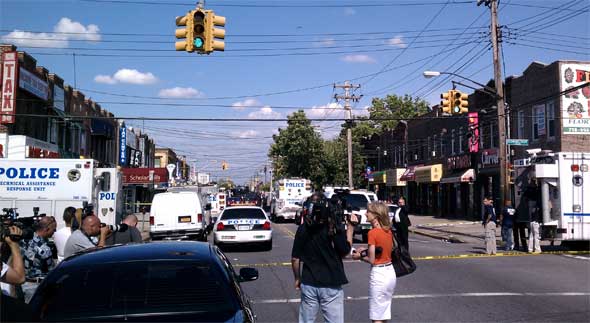 Reader Janelle F. sent over these photos, snagged by Marc F., of the scene as it is right now (4:30 p.m.) at Avenue N and Schenectady Avenue near the Mill Basin – Flatlands border. Two gunmen allegedly took hostages at a wine shop at 4804 Avenue N, near East 48th Street, in the 63rd Precinct at approximately 1:30 p.m. today. The hostages have been released, but the latest reports suggest that one of the gunmen is threatening to take his own life.
Keep up-to-date with our ongoing coverage of the situation here.