Photo From 1973 Sheepshead Bay Art Show Showcases Indulgence At Its Finest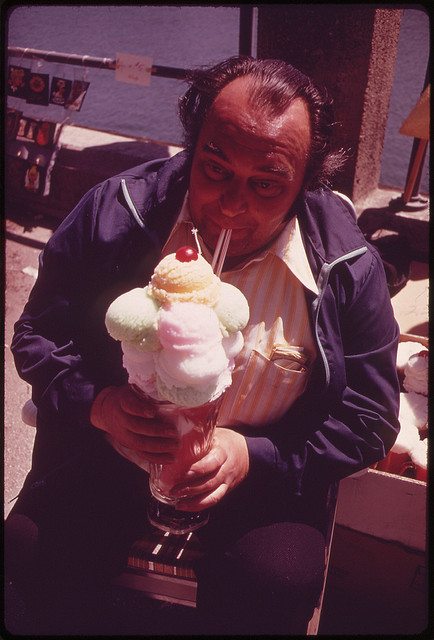 This guy is the man.
Before the days of diet fads and any invasive food control by governments (we're lookin' at you, soda ban), you could get ice-cream floats the size of your head. Those were the days.
This is by Arthur Tress, who is better known for his iconic photos of polluted beaches and waterways for the federal Environmental Protection Agency. This is part of the EPA series, but it appears Tress took a break to enjoy the Sheepshead Bay art show on Emmons Avenue.
Say, anyone recognize the guy?