Photo: Car Vs. Building On East 22nd Street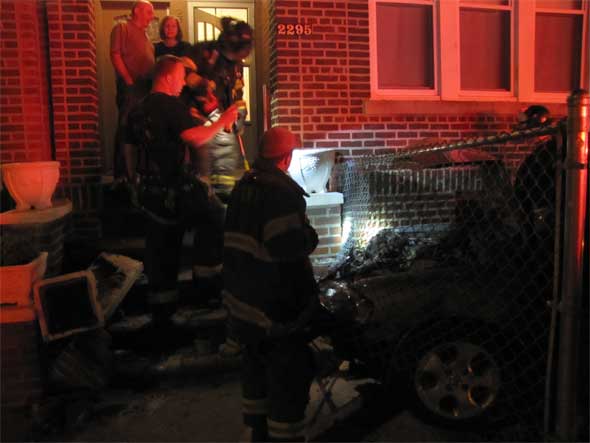 A reader snagged this photo of a car that plowed through a neighbor's yard and into her stoop on Saturday night.
The incident happened at 2295 East 22nd Street, on the corner of Avenue W. According to those at the scene when the reader showed up, the driver ran the stop sign and nipped another car, before peeling off towards the residence.
Both airbags deployed, so there may have been a passenger. Either the driver or passenger may have sustained minor injuries.