Photo: Car Smashes Into T-Mobile Store On Nostrand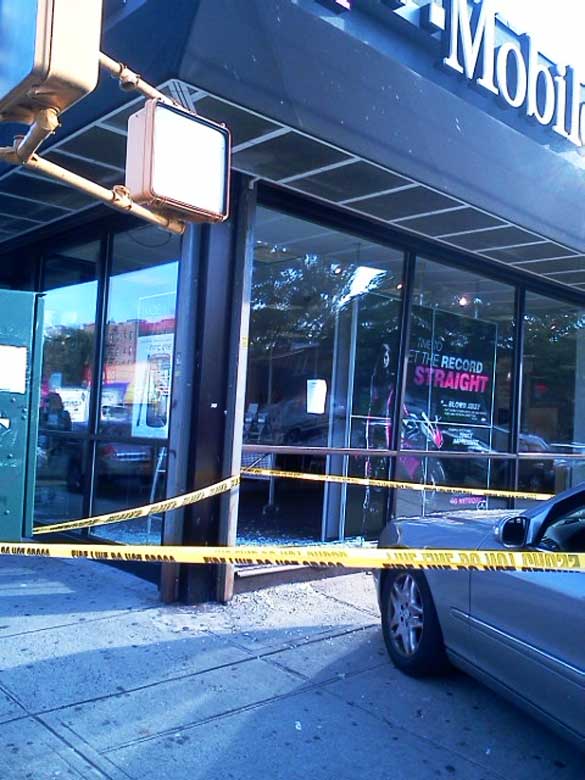 Reader Robin M. wrote in yesterday to tell us that a car had slammed into the T-Mobile storefront at 3696 Nostrand Avenue.
Robin said the accident happened at around 6:30 p.m. It doesn't appear anyone was hurt, but we've been unable to confirm that.
The accident occurred almost exactly a month – to the day – that a car did the same thing at Wine Village liquor store just a block away, and, in December 2011, directly across the street from Wine Village, a car struck the storefront of Nostrand Ice Cream Shop (3824 Nostrand Avenue).
Let's all be a little more careful on Nostrand Avenue, shall we?