Photo: Car Smashes Into Neck Road Deli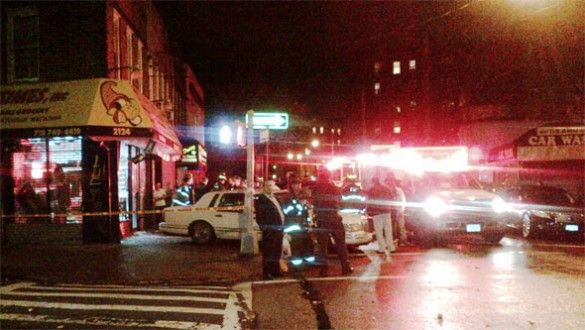 A reader sent in the above photograph, showing a white Lincoln Town Car that smashed into the deli at 2124 Gravesend Neck Road last night.
The accident happened just before 8:00 p.m. at the intersection of East 22nd Street. Fire department and EMT responded to the scene.
It's not clear what caused the accident, if any other cars were involved, or if anyone was hurt.