Philly Pretzel Factory Expands to Park Slope, More Locations to Follow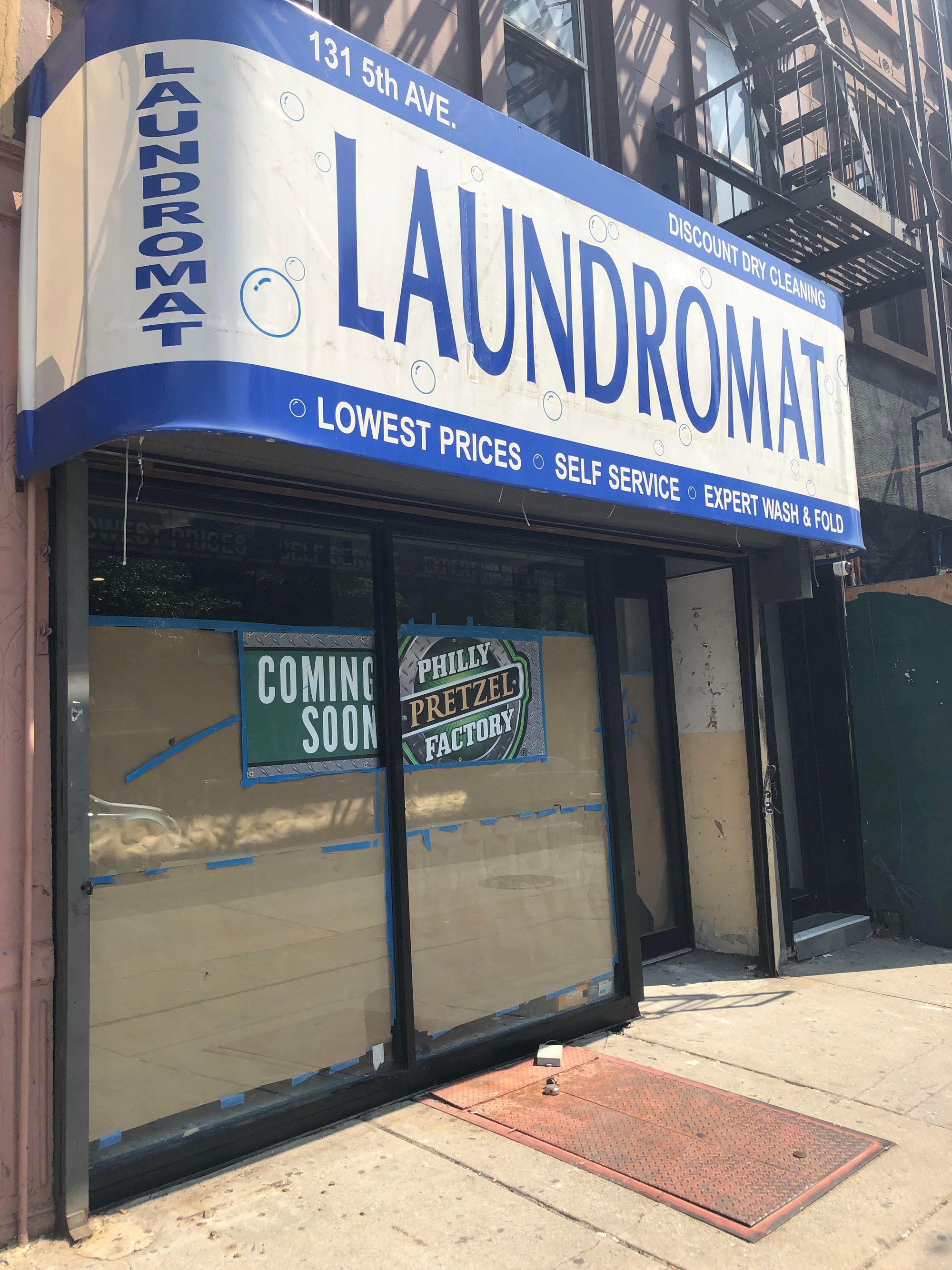 PARK SLOPE/DOWNTOWN BROOKLYN – The Philly Pretzel Factory is coming to Brooklyn, as we reported a couple of weeks ago, and now we have more details.
There will be two locations, one in Park Slope and one on Fulton Mall. The first of the two franchises hopes to open by the last week of August, owner and operator Daniella Nelson told Bklyner.
That first store will be located on Park Slope's Fifth Avenue, in a former laundromat between Sterling and Douglass. Park Slope's location will be a full factory, where patrons will be able to see employees making and twisting the pretzels, while Fulton Street one will be a smaller operation, and should open in September, according to Nelson.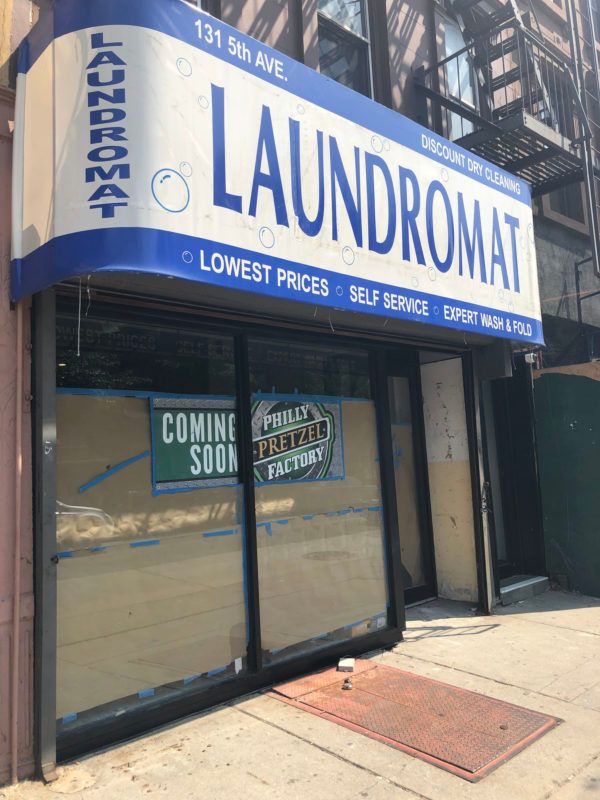 Nelson, who will run the stores with her husband and co-owner operator Jude Johnson, has lived in Brooklyn since 2001, and loves the borough.
"I've worked and lived [in] downtown Brooklyn, [in] Park Slope. I just love it. We also had the option, myself and Jude Johnson, of doing a franchise in the city, [in] Manhattan, and we were like '[We] prefer Brooklyn.' [We] just love Brooklyn," Nelson said.
Nelson says they chose Park Slope for the first location because of their comfort in the neighborhood.
"It's what I know. You start with your comfort level. It's just super easy [and] safe…. it's right a couple of blocks away, [so you] just walk over, get everything done, learn the operation inside-out, [and] work out everything you need to, not only with the machinery but also with the employees. Once we have a formula in place, that's when we can replicate it and move further into Brooklyn," Nelson said.
They do hope to expand further into Brooklyn, and have their eye on neighborhoods like Crown Heights and Bedford Stuyvesant, she said.
Nelson believes that Brooklyners will love the different kind of pretzel the company offers, served in a figure-eight shape, instead of that traditional soft pretzel twist.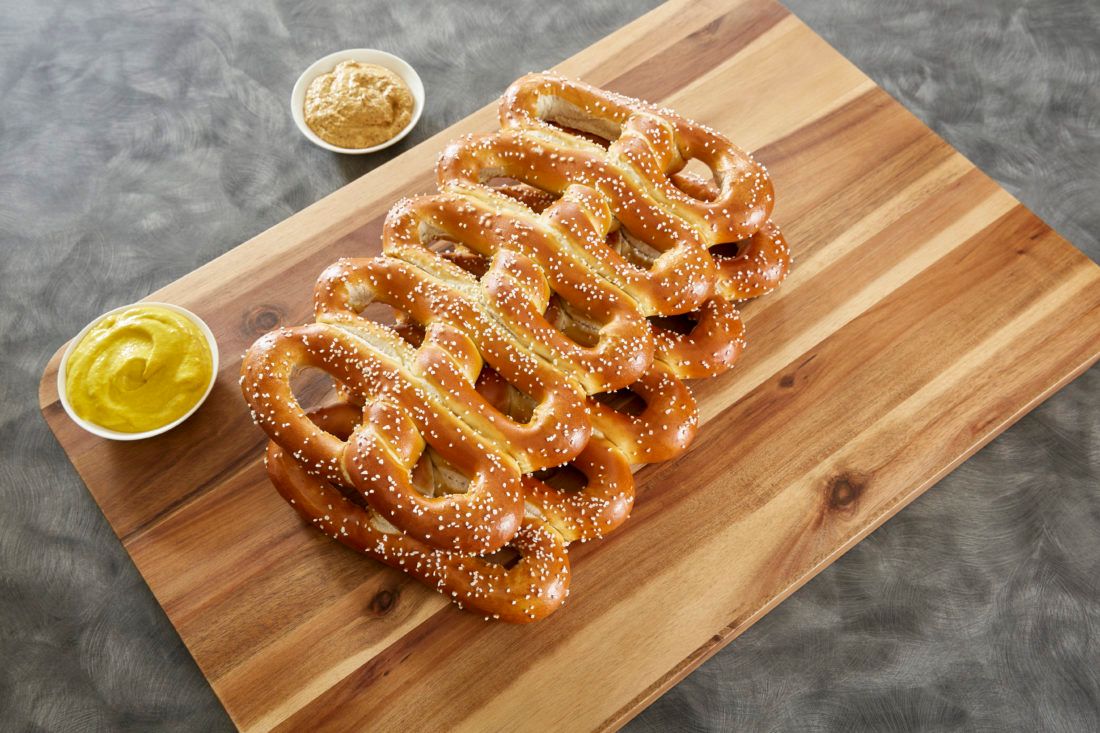 "As New Yorkers we're all about the bagel, and you'll get the pretzel from the street cart, or maybe Auntie Anne's or Wetzel's [Pretzels], but this is a different type of pretzel. The great thing about this one is it's made in a particular way, it's not as sweet. You get that fresh pretzel taste," Nelson said.
The Park Slope store will be doing giveaways leading up to the opening day, on which they will give out free pretzels.
"We're happy to be able to do this. I know New Yorkers may be a little wary of a Philly pretzel, but it's delicious. You just have to look past the fact that they're Eagles fans," Nelson laughed.
The Park Slope location will open at 131 5th Avenue, between Sterling Place and Douglass Street.
The Fulton Mall location will open at 408 Jay Street, between Fulton and Willoughby Streets.