Philip J. Fry Lived on Rugby Road
One neighborhood mystery is solved.
Neighbor Miriam Berk pointed us toward this home on Rugby and Dorchester Roads as the 20th century home to Philip J. Fry, the star of Futurama. The house was featured in "Luck of the Fryrish," an award winning 2001 episode. This house (pictured below) looks almost exactly like the cartoon home except for the profound decay and dead plants. Also, there's no used toilet on the sidewalk. Top notch detective work, Miriam.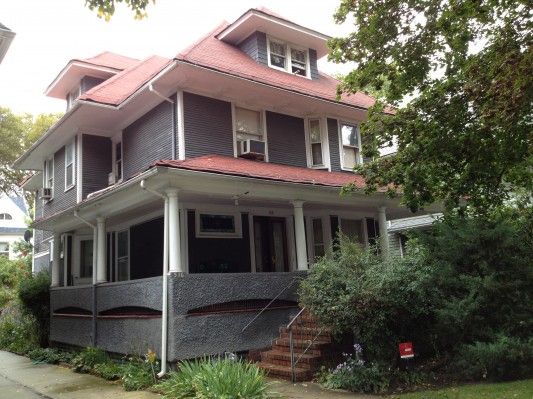 The house belongs to Benjamin Kaplan, whose son Eric Kaplan was a writer for Futurama. Eric has also worked on shows such as Malcom in the Middle and Flight of the Conchords. He's now the Executive Producer for The Big Bang Theory. Eric confirmed that the house was Fry's (and his) by email, adding that he loves the neighborhood he grew up in. Well, we love Futurama.