Pet Spotlight: Zola the Wheaton Terrier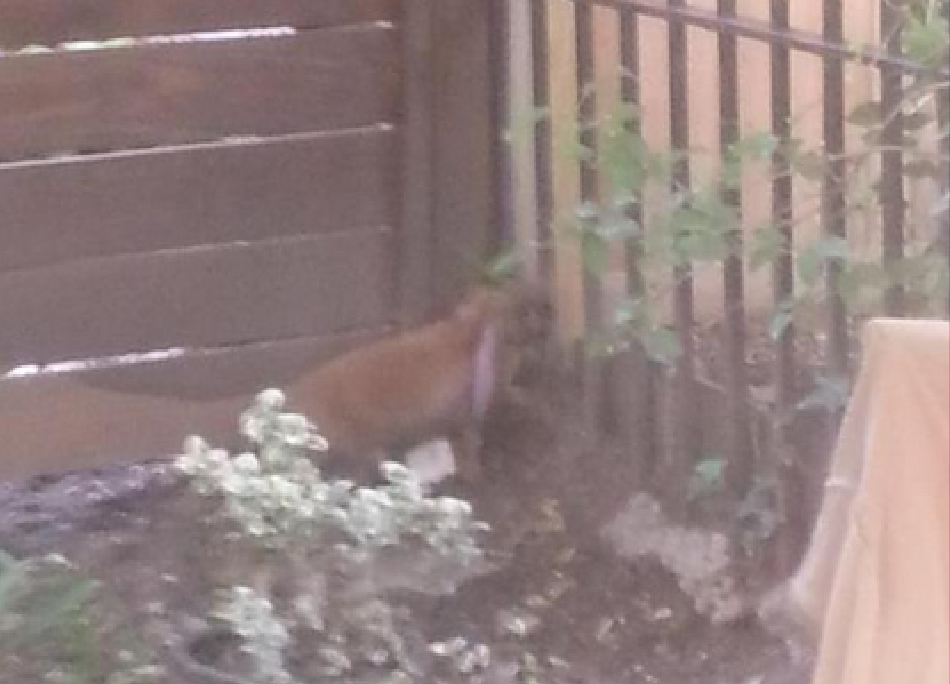 You'd never guess that Zola was 7 years old. The Wheaton Terrier may have the calm demeanor of an older dog, but the way he bounded around the hills of Fort Greene Park  made him look like he was barely more than a puppy. We caught up with him and his owner Dominique Townsend enjoying an afternoon in the park. Townsend was keeping an eye on her 21-month-old son, Sage, as he and Zola rambled up and down the hill.
"They get along great," Townsend said. "Zola is incredibly exuberant."
Zola has been a part of Townsend's family for three years. He belonged to another couple from the neighborhood, but they moved and weren't able to take Zola with them. Townsend took him in and he quickly settled in.
As gentle as Zola is with Sage, his calm temperament can get him in occasional trouble with other dogs.
"He's not very discerning about whether he's a good match for other dogs," Townsend said. "Like, he plays with rough dogs. Sometimes he plays with dogs that are a little too rough with him. But generally he loves dogs."
Zola didn't bark once the whole time we chatted with Townsend: He was too busy sniffing around the hill and watching out for Sage as the toddler bumbled back and forth looking for a good stick to throw for the dog. Whether or not Zola is too gentle to play with some other dogs, he and Sage were perfect companions on this fall day.
Do you have a pet you'd like to see spotlighted on The Nabe? Send us a photo and short description of your pet at TheNabe@TheNabe.me.