Pet Spotlight: Ziggy "Falcor" Stardust the Mutt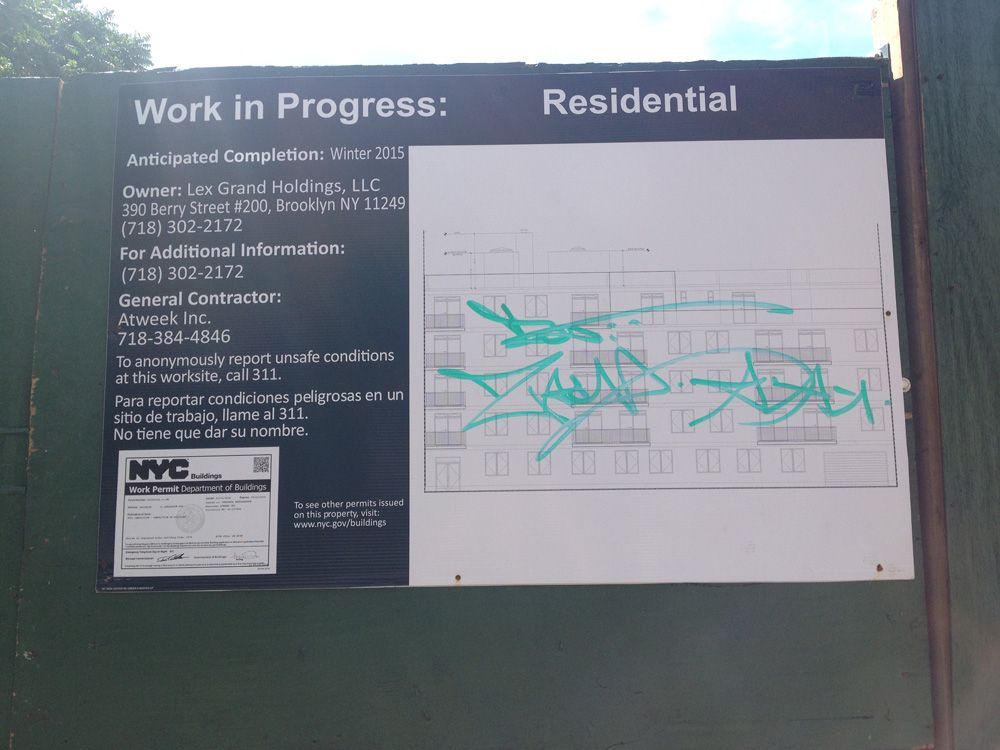 We met Ziggy "Falcor" Stardust – Ziggy or Zigs for short – in Fort Greene Park, where he was laying on the grass with his owner, Farah Khalid.
Ziggy is a mutt; Khalid guesses a Labrador, Australian shepherd, Pit bull mix. He's also about 6 years old. Khalid just moved to the nabe from Los Angeles, where she got Ziggy from the Pasadena Humane Society 5 years ago. Khalid and Ziggy have been living in Fort Greene for almost a year now.
Sometimes Khalid affectionately calls Ziggy chicken because he's easily spooked, particularly by loud noises. He doesn't bark much, but he does make some odd noises. "When he's hungry, instead of barking he'll make this weird 'rurrurrurrurru' noise," said Khalid. He's also best friends with Khalid's other pet, a cat who was also from the Pasadena Humane Society. "They'll groom each other. They're best buds," Khalid said.
So far Ziggy has enjoyed life in Fort Greene. On the sunny afternoon when we met him, he seemed totally content as he relaxed in the park. "He's pretty popular in Fort Greene," Khalid said. "He's a just a really mellow, sweet guy."
Do you have a pet you'd like to see spotlighted on The Nabe? Send us a photo and short description of your pet at TheNabe@TheNabe.me.