Person Of Interest TV Series Shooting Tomorrow Near Roll-N-Roaster – No Parking In Area Beginning Tonight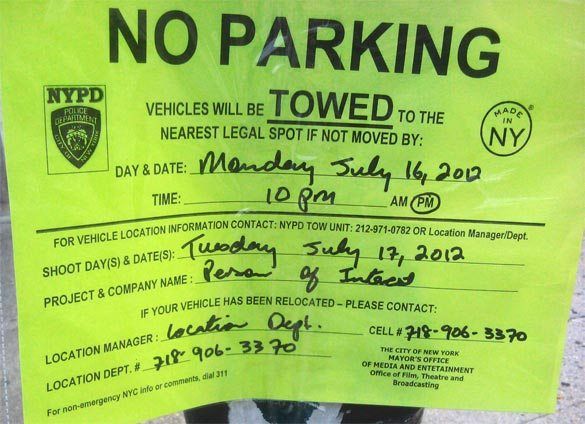 CBS's crime drama Person of Interest will be shooting in the Bay tomorrow, meaning no parking around the location beginning tonight at 10:00 p.m.
Signs showed up on meters and telephone polls around Roll-N-Roaster late last week, letting residents know that parking will be off-limits for the time being. The area includes the most of the north side of Emmons Avenue from Nostrand Avenue to East 28th Street, as well as up East 29th Street and part of Shore Parkway. We assume the less scenic areas are where they'll put the trailers, crews and lunch buffet. Never forget the lunch buffet.
The series is shooting its second season and stars that guy who played Jesus in that snuff film Jim Caviezel as a former CIA agent who runs around New York City stopping violent crimes.
Let me help you out, Jim. The Roll-N-Roaster roast beef did indeed kick the crap out of Burger King.