People Who Made Ditmas Park Great In 2015
As 2015 comes to a close, we've been looking back and thinking about all of the amazing people in the neighborhood that make Ditmas Park such a wonderful place to live.
Before 2016 starts off with a bang in both Prospect Park and Coney Island, we want to celebrate some of those who we think deserve recognition for the work they've done this year. Here's our list — in no particular order — of the people and organizations who made Ditmas Park great in 2015.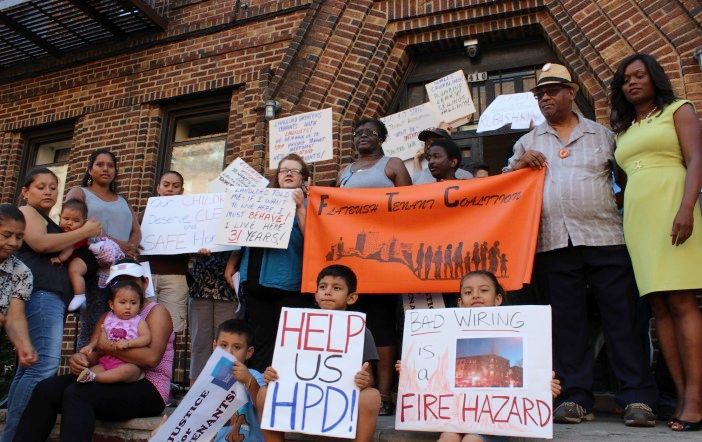 Aga Trojniak and the Flatbush Tenants Coalition have been working tirelessly to protect affordable and rent stabilized housing in the neighborhood. The organization has held protests and sued landlords who have used predatory tactics, such has allowing buildings to fall into disrepair, in order to force rent stabilized tenants out. There's still a lot of work to be done to protect affordable housing, but the group celebrated at least one major victory in 2015: the Rent Guidelines Board voted in favor of a historic rent freeze.
Shahid Khan and his organization BRICK have had a banner year. In March, Khan opened the BRICK Community Center on Foster Avenue, continued to sponsor the STARTalk Urdu language program, and provided English language classes for immigrant women in the neighborhood. Considering all of the struggles Khan has overcome, these accomplishments are something for the entire community to be proud of.
The Friends of Cortelyou Library has been working to support our wonderful Cortelyou Library branch for years and they do more than just their annual book sale! This year the organization received a grant to host a photography program for neighborhood kids, which focused on documenting our community. We are excited to see what the organization will do in the year to come!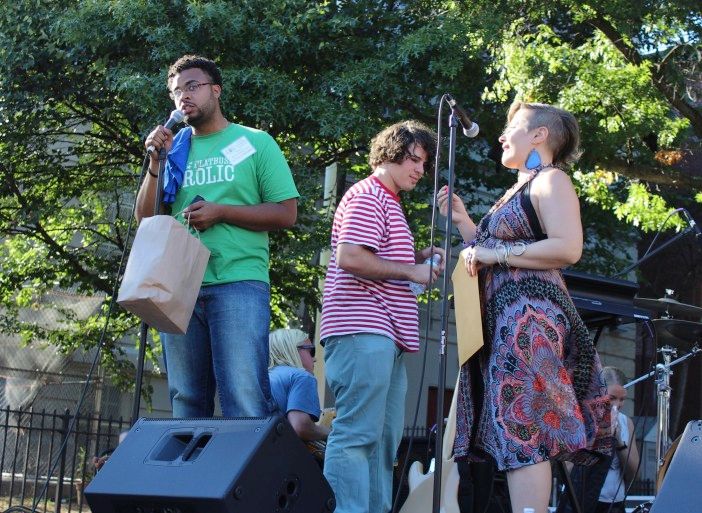 Flatbush Development Corporation is constantly hosting wonderful community programs and working to improve the neighborhood in all sorts of little ways. From relighting the dark hallway along Newkirk Plaza to running the Flatbush Frolic (the best street fair in the city, in our opinion), the FDC is doing great things in Ditmas Park.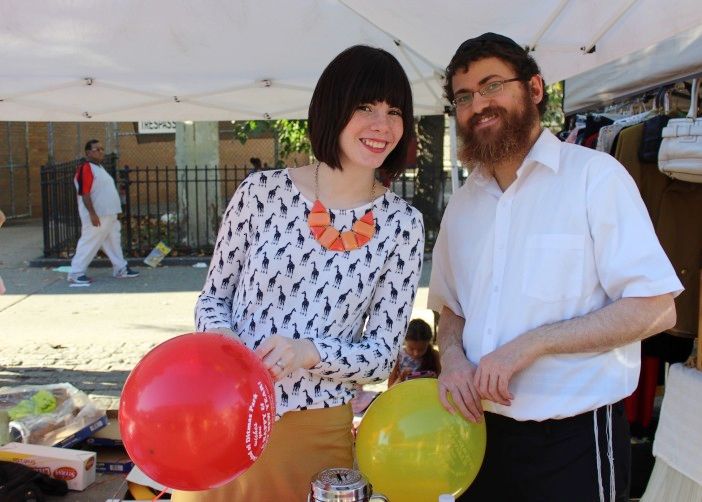 Chabad of Ditmas Park is a relatively new organization in the community — Rabbi Yehuda Levin and his wife Chana started it about three years ago — but they are quickly growing thanks to their focus on acceptance and community, which we think is vital here in Ditmas Park.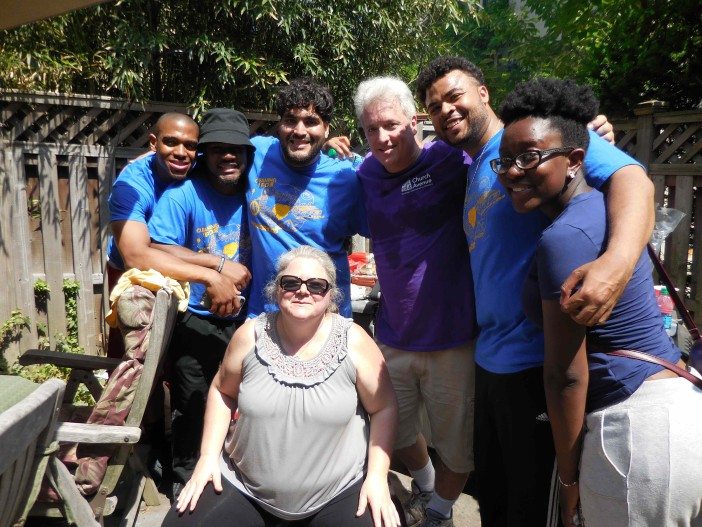 Community Activist of the Year Nathan Thompson was honored this summer by the Brooklyn Independent Democrats and we think he deserves the distinction. Thompson is a member of the 70th Precinct Community Council, regularly performs magic for all sorts of community events, and more. We are happy that he calls our neighborhood home!
After years of organizing, neighbors were able to open the doors of Q Gardens in March of this year. We are proud of the work community members have put in to opening this community garden just behind the Church Avenue Q train station. Neighbor Anne Schoeneborn spearheaded the effort and it has paid off. The space has brought people from all over the community together and has made a formerly ignored space a place where neighbors can come together.
CAMBA is a neighborhood organization that has been doing great things in our community for over 30 years and their efforts have not gone unnoticed. We love working with them every Thanksgiving to provide hundreds of turkeys for hungry families in the area. This year, CAMBA also started their Project ALY campaign to help diminish the stigma around LGBTQ kids and teens, and acquired the "You Can Van" to reach out to those facing the threat of homelessness.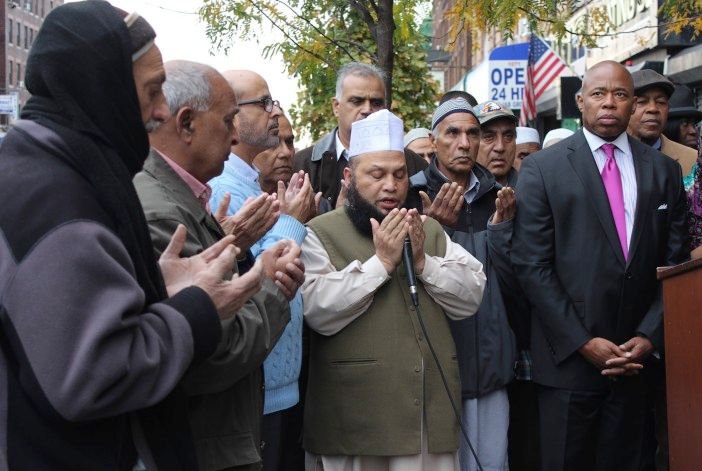 The Council Of Peoples Organization (COPO) continues to provide important services for our community's ever growing immigrant population. In addition to their immigration services, they provide Pre-K, senior services, after-school programs, empowerment programs, healthcare navigation, and more. Executive Director Mohammed Razvi says he is constantly working to fill the needs he sees in the community.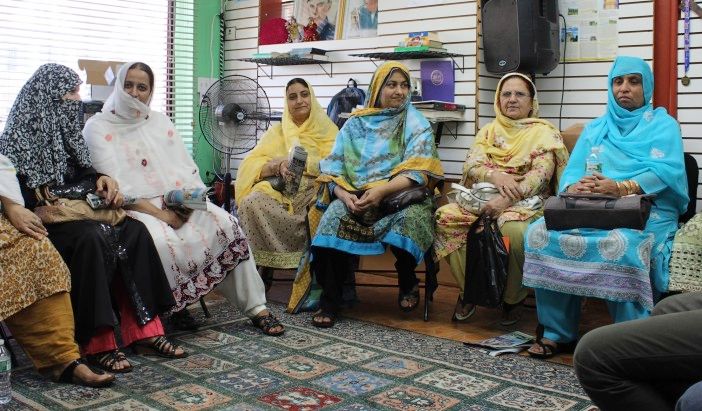 We also want to highlight the neighborhood women who fought for English Literacy Courses this year. Many of the women who's courses at COJO were cut due to budget constraints this summer are immigrants who depended on the classes to learn English and to gain confidence in their adopted home. They spoke out to try to restore funding to their program, something that many of them would not have been able to do in their home countries.
These are just a handful of the people and groups making Ditmas Park a great place to live. Who in the community do you think should be recognized? Let us know in the comments!