80-Year Old Woman Struck By Car in Kensington
KENSINGTON – Last night, an 80-year old woman was struck by a car as she crossed Ocean Parkway, police confirmed today.
The elderly victim was crossing the six lanes of traffic around 8:00 pm when a northbound vehicle in the left lane of Ocean Parkway struck her, said police. Responding EMS transported the woman Maimonides Hospital in critical condition.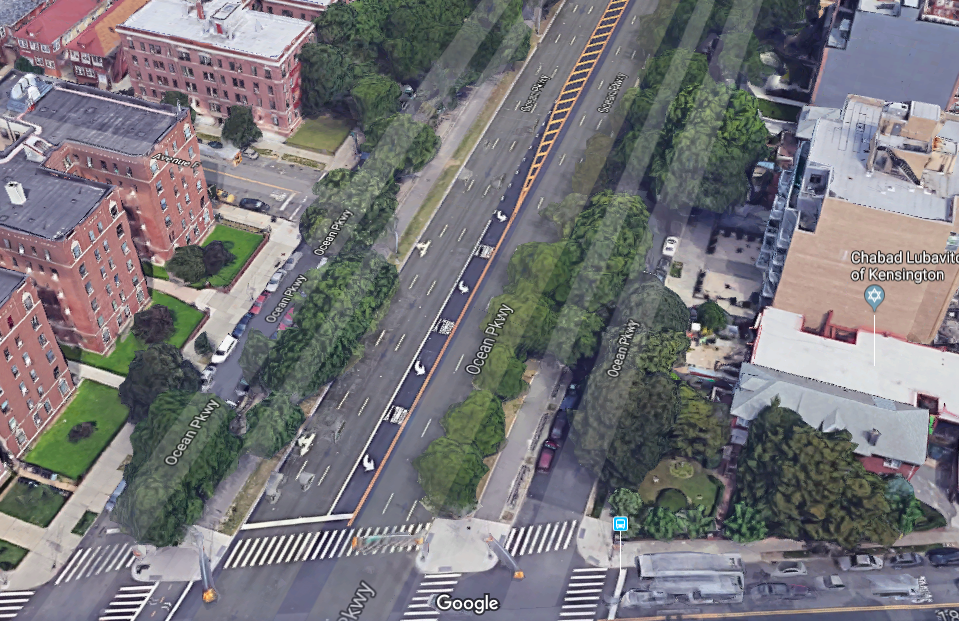 The NYPD's report said that the woman was crossing Ocean Parkway mid-block, outside of the marked crosswalks, when she was struck by the vehicle after dark. Witnesses reported that the driver of the vehicle remained on scene after the accident, and the NYPD said no arrests had been made.
The NYPD's Collision Investigation Squad is looking into the accident. Neither the victim's name nor any information about the driver has been released at this point.
A number of Brooklyn seniors have been killed while crossing the street since last November-November: Judith Holmes, 74, was struck by a car crossing 86th Street in Gravesend, while Allen William Diaz, 63, was struck on Flatlands Avenue in Canarsie and Stewart Feldman was hit while crossing Avenue R in Sheepshead Bay. In all three cases, the victims were attempting to cross streets mid-block, outside marked crosswalks.