Paving A Bridge Between Brooklyn's Muslims And The Police
At first, Kenan Taskent doesn't distinguish himself as a particularly pious man. His thick Brooklyn accent, proclivity for Marlboro cigarettes, and charmingly abrasive personality doesn't square with the stereotype of a typical Muslim standard bearer.
"When I talk to people, they say: 'Are you kidding me? I would never take you for a Muslim. They are surprised all the time," he explained. "C'mon, the way I talk, I'm a Brooklyn guy. But you know what? That's my religion."
Taskent's faith has lead to his deep involvement in southern Brooklyn's Turkish-Muslim community. He is a former president of the Turkish American Eyüp Sultan Cultural Center, one of the borough's largest mosques, and he played a central role in completing the center's four-story building located near the corner of Brighton 3rd Street and Shore Parkway.
He is also the clergy liaison for Sheepshead Bay's police station, the 61st Precinct. The role has allowed him to serve as an ambassador to the NYPD for the local Muslim community.
Taskent said he reached out to the the police in the frantic aftermath of 9/11. He started attending meetings for the 61st Precinct's Community Council as well as other neighborhood groups in the area.
"After 9/11, not only the NYPD needed help with these sensitive issues, but my community was in the dark about everything," he said. "So I figured, let me go to the council meetings and introduce myself. To say: 'Hello, I'm a Turkish-American, I'm a Muslim. I care about my neighborhood and my NYPD. I'm here for whatever you need help with.'"
Taskent said he was asked to be the clergy liaison for the 61st Precinct in 2002. His position allows him to call on police when there's an important holiday that will draw a lot of traffic to the mosque. He also meets with new officers to educate them about the religion.
"When they have new guys coming out, they call me and I give them a little lesson," he said. "Some of these guys don't know what an Imam is. I'm not trying to teach everything about the religion, just the basic fundamentals."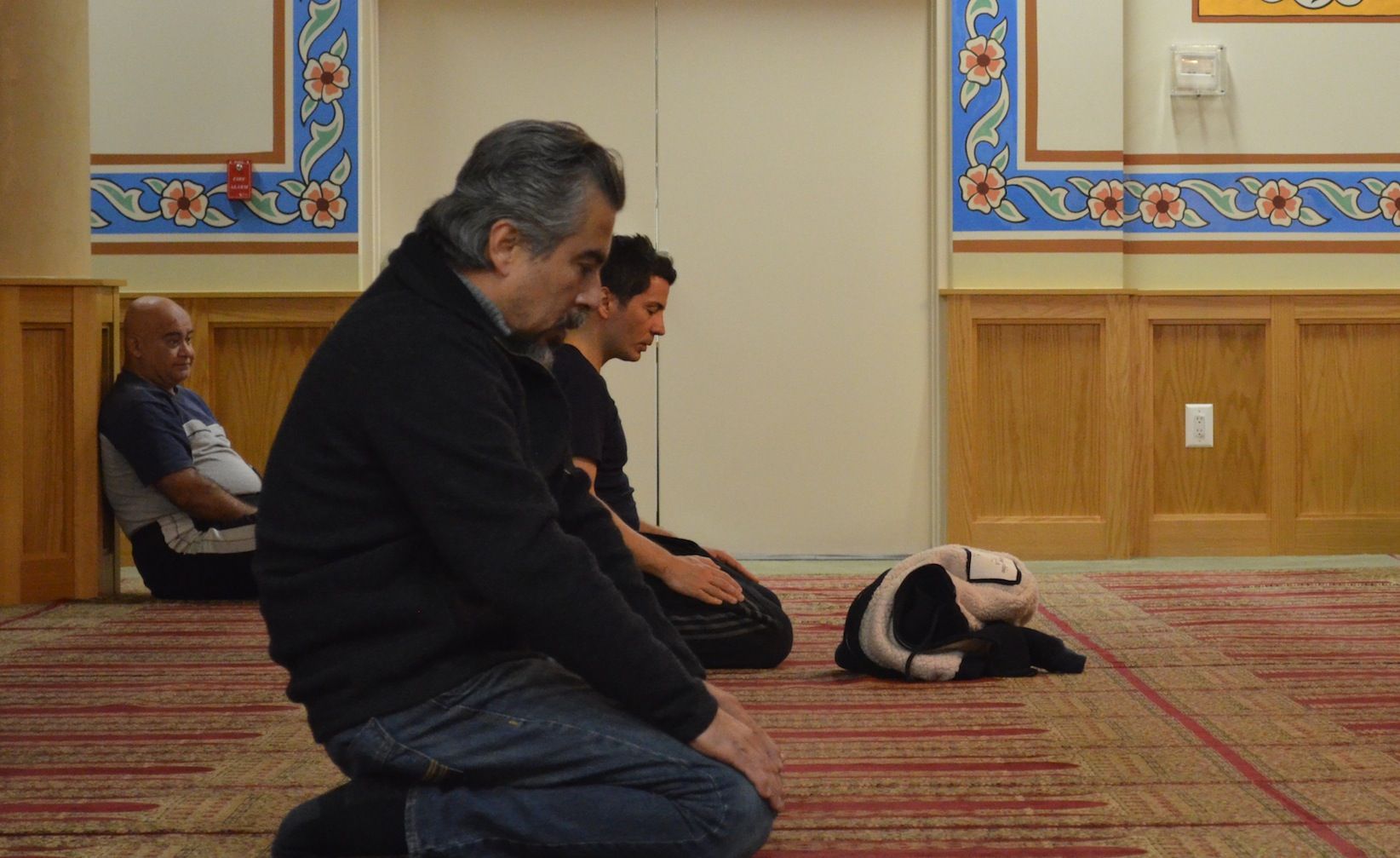 Taskent said his work helps to dispel myths that his community might be breeding terrorists. Recently, the mosque held a press conference, attended by Borough President Eric Adams, denouncing the Daily News for printing a picture of an ISIS fighter beside another photo of the Eyup Sultan Cultural Center. Some felt the pictures implied their mosque is associated with militant Islam.
Taskent agreed that there are "fanatics" who have twisted the religion into something violent and dangerous. But he said they were perverting the faith. He also pointed out there are people of many faiths who use their ideology to justify senseless killing.
"What holy book tells you to take an innocent life? There's no such thing in any holy book, whether it be in the Bible, the Torah, or our book the Koran, that says anything about taking innocent lives," he said. "But you got psycho guys that are opening up mosques and preaching stupid shit in their basement."
Taskent emigrated from Turkey to Brooklyn when he was seven years old. Now in his late 40s, Taskent owns a flooring company in Gravesend. He said being a business owner allows him to find the time to work with the police.
Growing up in Brooklyn, Taskent has watched attendance at his mosque rise alongside the Brooklyn's growing Muslim population. What used to be a group of barely 150 people meeting in the basement of a two-family house has become a congregation of 3,000 occupying a four-story cultural center.
The congregation pooled their money to purchase the property in 1995 and decided in 2002 to demolish the home in order to build a new cultural center. However, costs soared above expectations as the members, many of whom were immigrants, struggled to navigate the complex bureaucracy and swath of contractors needed to construct the mosque. For more than a decade, the skeleton of the building sat unoccupied along Shore Parkway. During that time, the congregation rented out an gutted bowling alley on Avenue U and East 18th Street.
When Taskent was elected president of the congregation in 2009, he pledged to finish the building. He was able to use his knowledge from working at his flooring business to organize the project and the mosque was completed a year after he took over the project.
"The previous leaders, they are old school guys. Their English is not well. They don't know the ropes of everything," Taskent explained. "I deal with all these architects and everything. I was able to get all the subcontractors in here: The plumbers, the electricians, everybody. I was in the Buildings Department I don't know how many times."
"But one year to the day after I took over, we were in the building," he said.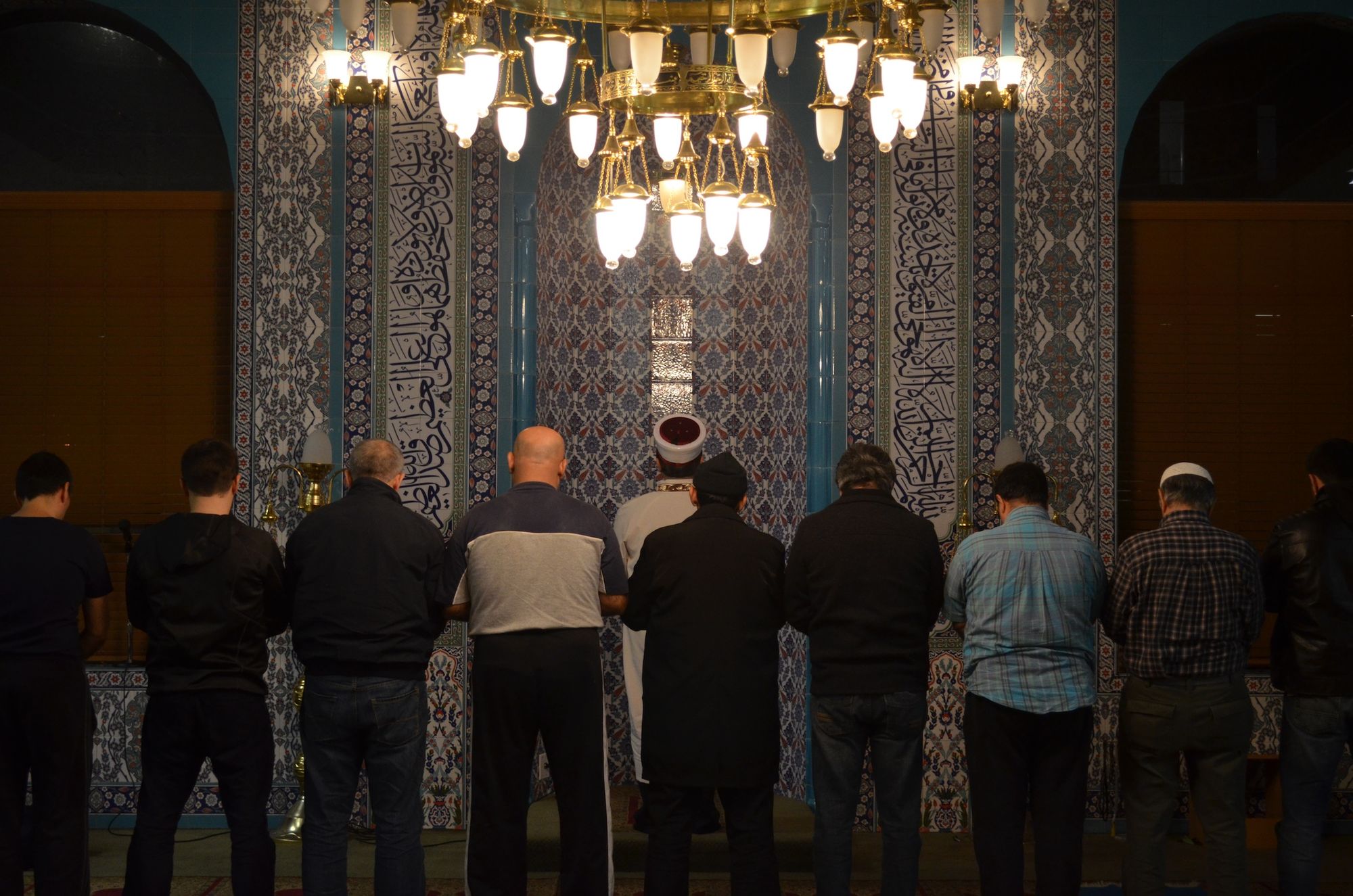 Most of the mosque's materials, the carpeting, the chandelier, the beautifully decorated walls, were all imported from Turkey.
"I'll never forget the first day we opened up. It was a Friday, Friday is our holy day. and that first day that we prayed here, people were in tears," he said. "This is the only mosque in Brooklyn, when you walk in here and people say it's like you're back in Turkey."
Besides operating as a house of worship, the center also offers free English and Turkish-language classes, karate programs for kids, and hosts charity events for the neighborhood. Taskent emphasized that the programs offered are not just for Muslims, they are open to everyone.
"Our doors are always open," he said. "Look what it says on the building: 'All Are Welcome.' We've got nothing to hide."