Parks Aren't Just For Kids: New Ball Courts & Gym Gear Debut In Marine Park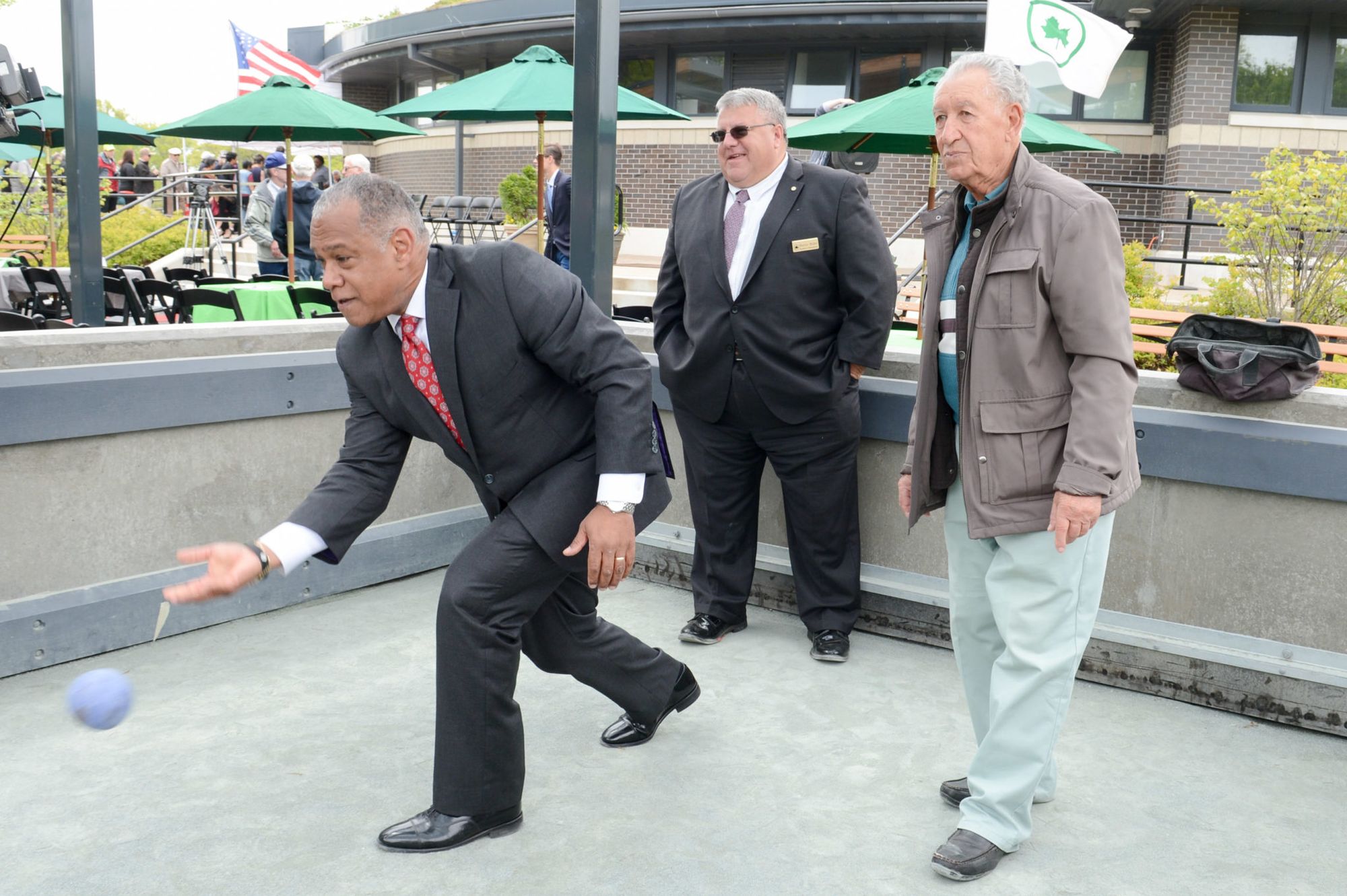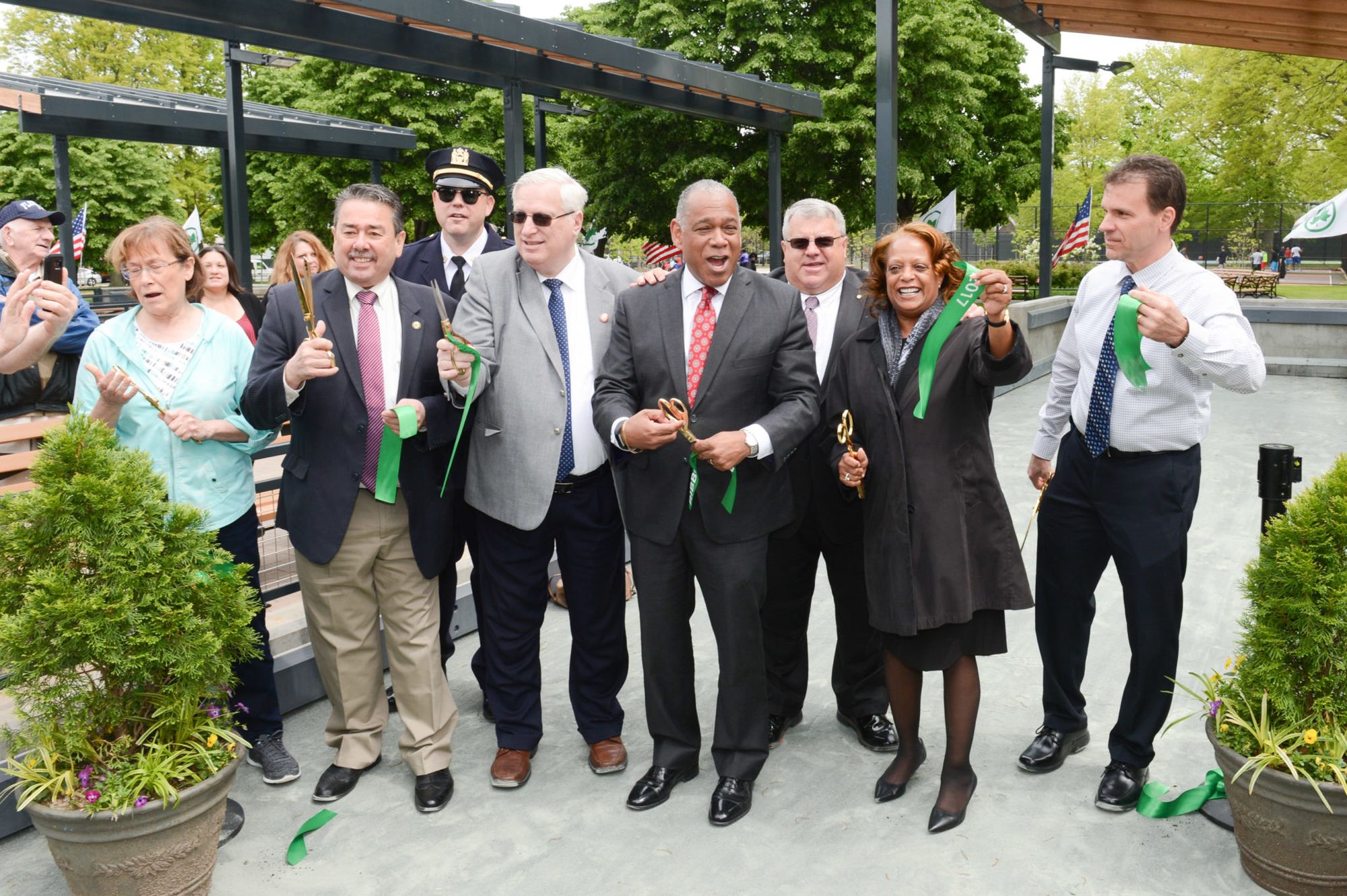 With the spring season well under way, Brooklyn's largest park just got a lot more fun for teens and adults.
Last week, City Council Member Alan Maisel and parks officials unveiled major upgrades to Marine Park that include new bocce courts with floodlights and a wheelchair accessible entrance, four new basketball courts, gym equipment, seats and canopies, and renovations to the park's tennis and handball courts.
The park improvements, which are part of a $5.45 million dollar initiative from Maisel, cover a wide range of activities for adults, fostering existing park culture while inviting new fitness seekers into the fold.
"Not only is Marine Park Brooklyn's largest park, it is home to some of New York City's most passionate bocce players, and we are confident the new courts will get a lot of love," said NYC Parks Commissioner Mitchell J. Silver.
City parks officials look like they had a blast at the ribbon-cutting ceremony on Thursday morning, May 11, as they celebrated the park's opening with community members, civic leaders, and the Urban Park Rangers.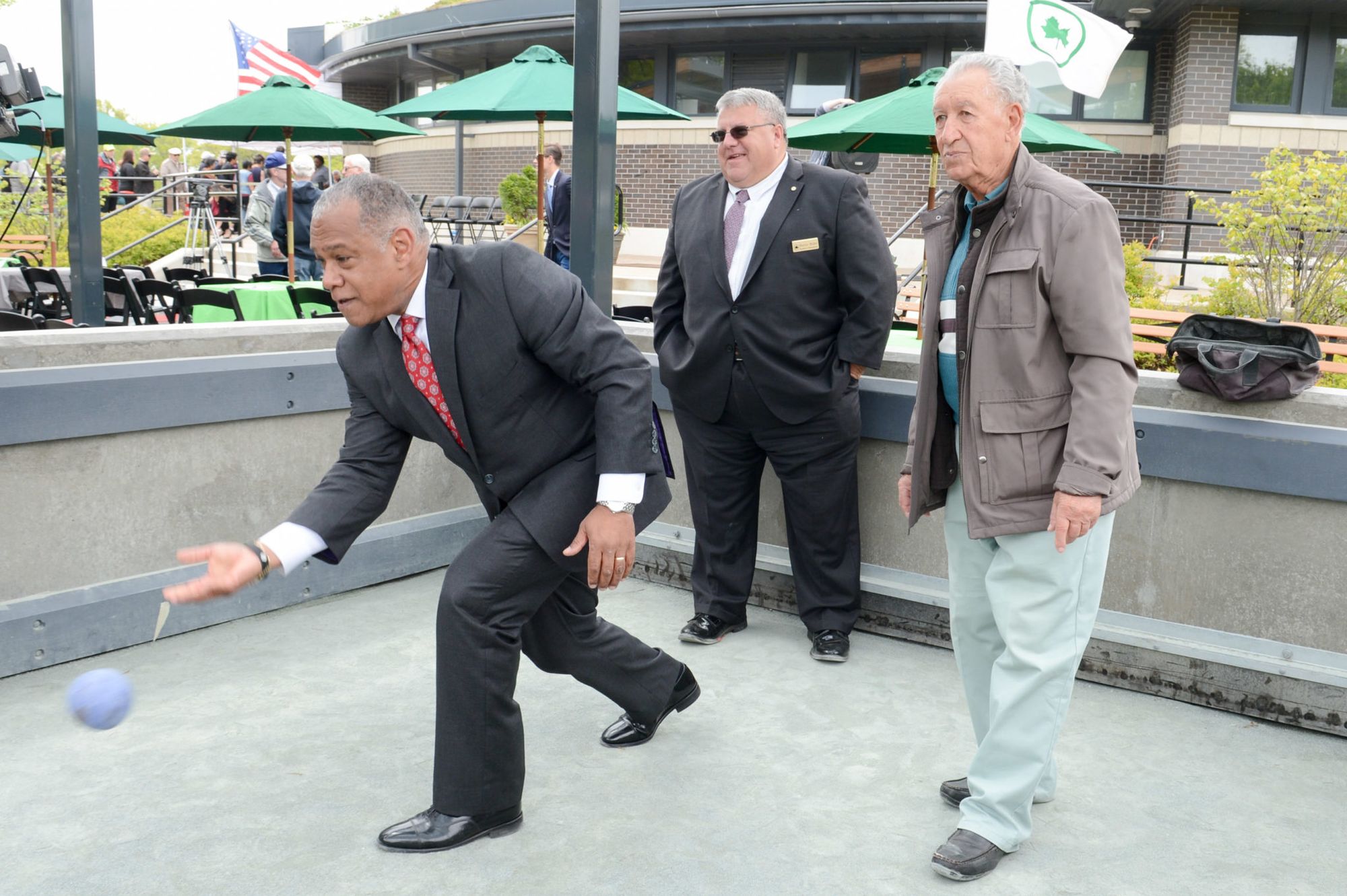 Marine Park is home to some of the greatest championship bocce players in the city, said the parks department. The game is an old favorite of longtime Brooklynites and is becoming trendy with the younger generation, too.
The four full-court basketball courts are replete with new pavement, color seal coating and lines, and glass backboards with hoops and nets.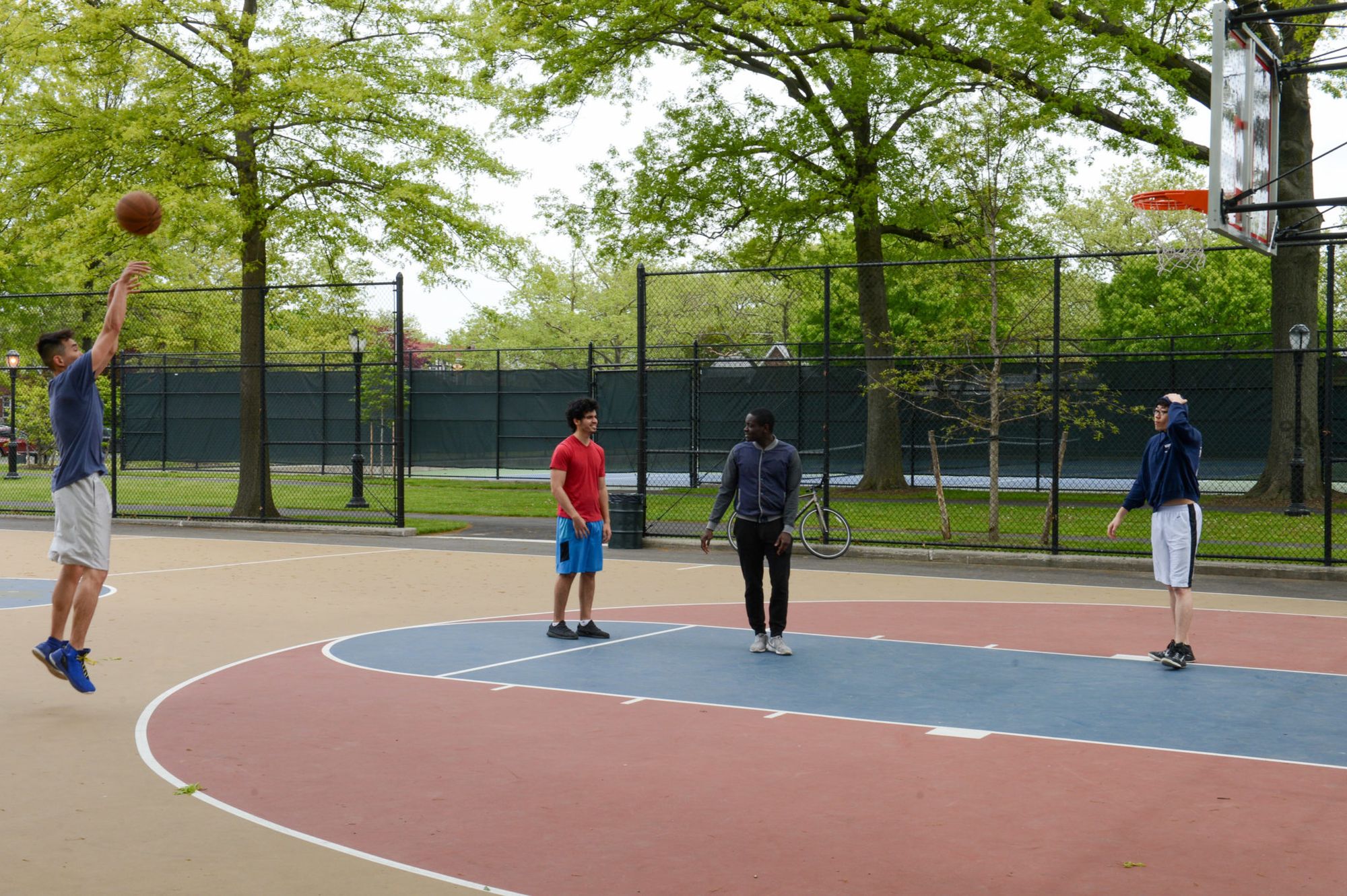 The new fitness equipment for teens and adults at the Marine Park Oval can be a no-cost gym increases access to fitness not only to community members but to all those who visit the park.
Patrons of the park can do strength and cardiovascular training on the exercise equipment, which include exercise guides that participants can follow.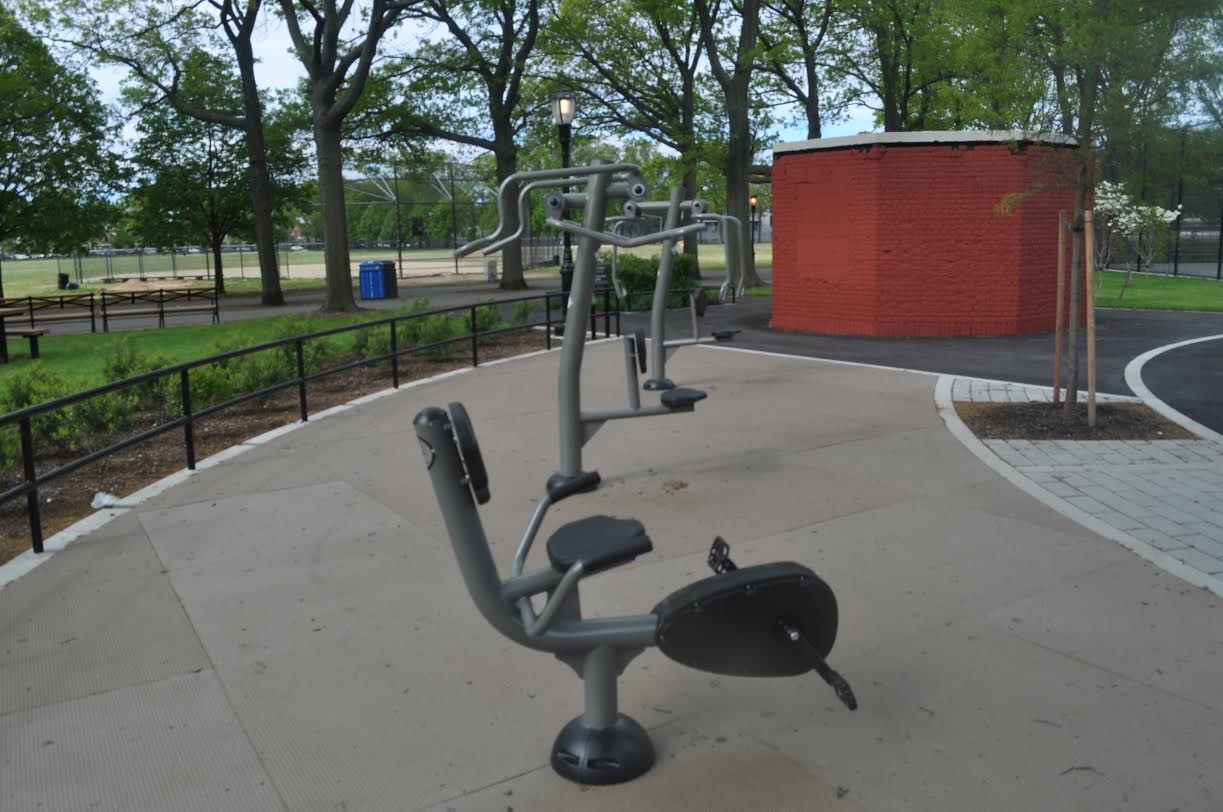 With the new facilities, the exercise warm-up or cool down can be a ball game or a walk around the enlarged garden area embellished with new plantings, game tables, and seating.
One thing to note: Outdoor gym users must be at least 12 years old. And since last week's opening, the gym has been popular so expect to have to share the equipment.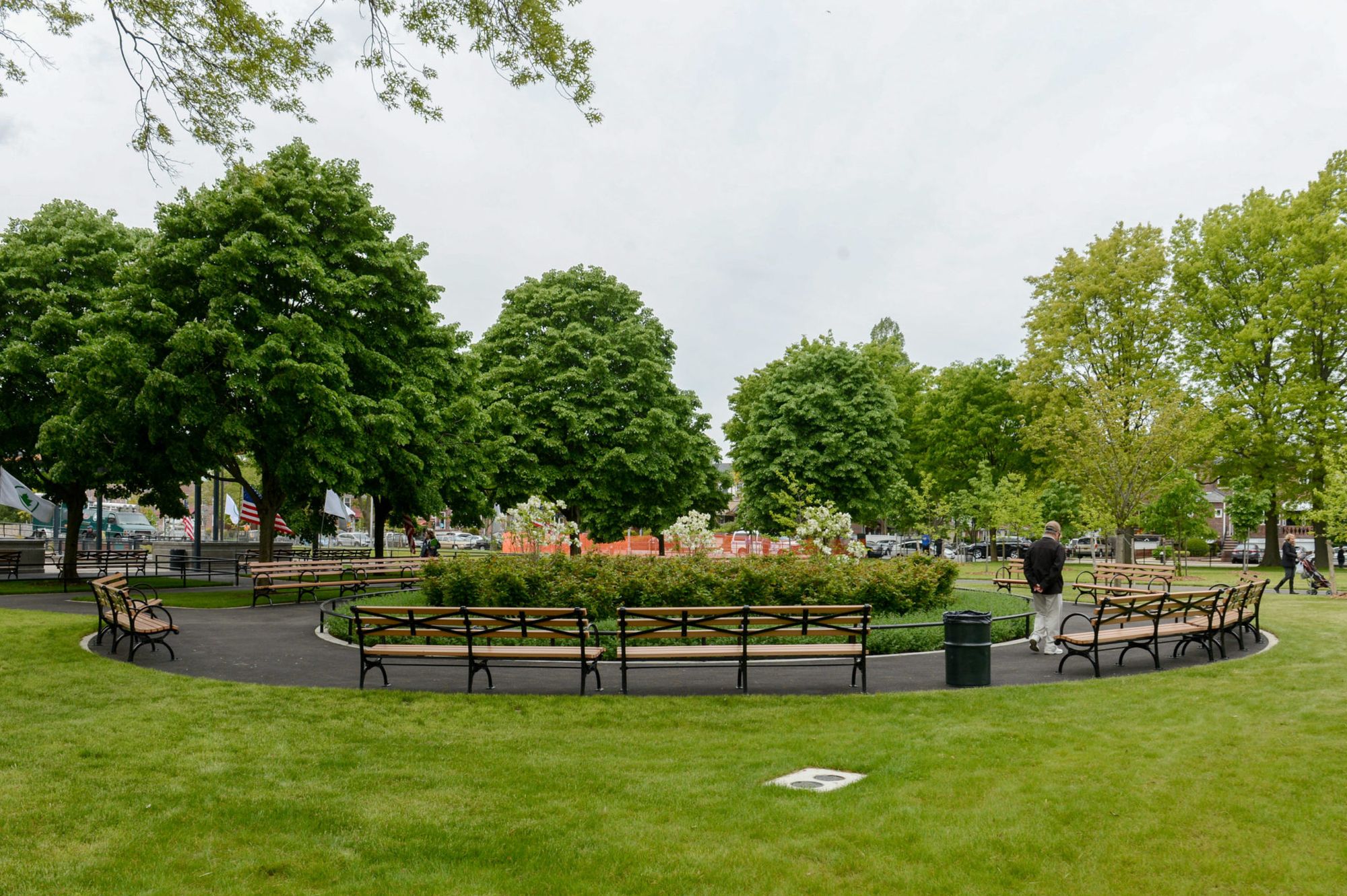 Additionally, four handball courts and fifteen existing tennis courts were completely reconstructed with new fences, pavement, benches, drinking fountains, improved drainage, and landscaping. (Thinking about taking up tennis? The adult annual tennis permit fees were slashed late last year, from $200 to $100.)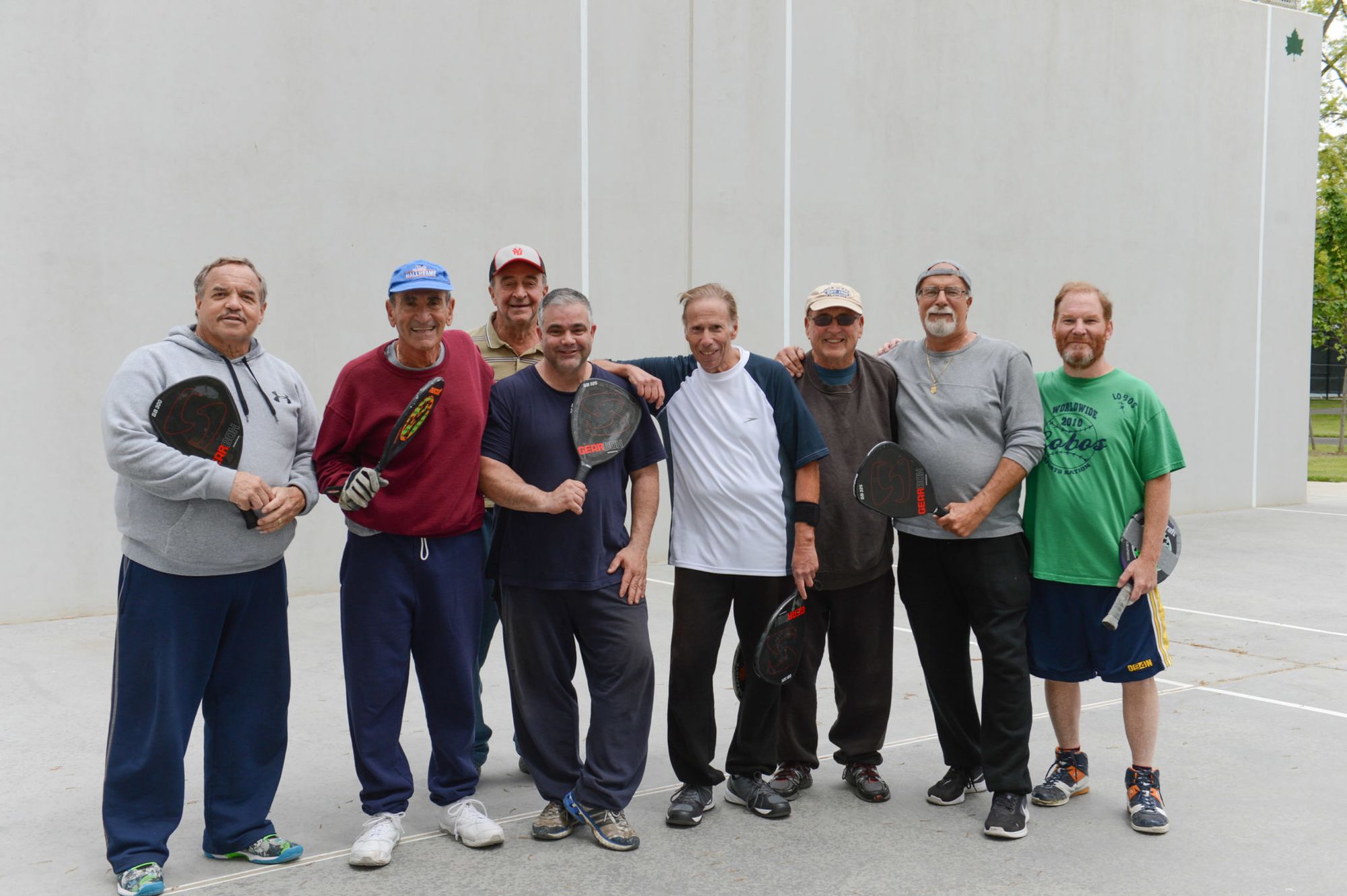 Additional reporting by Carly Miller