ParkNYC: Drivers Can Now Pay For Parking in Brooklyn Using Mobile App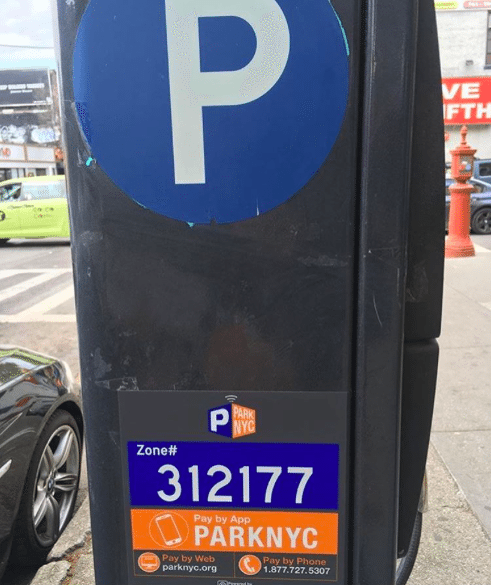 NYC DOT announced Thursday that drivers can now pay for street parking in Brooklyn using a mobile app.
ParkNYC launched in December in Manhattan, followed by the Bronx, and is now available in Brooklyn.
Some of the perks of the ParkNYC app include:
-Allowing drivers to pay for parking using a cellphone
-Eliminating the need to carry coins/credit cards to pay for parking
-Eliminating the need to place a printed receipt on car's dashboard
-Sending mobile alerts to warn drivers when their time is about to expire
-Allowing drivers to extend their parking time remotely, up to the maximum time allowed
-Allowing drivers to track their parking activity and sessions
How Does ParkNYC Work?
First, download the app (from the Apple App store or Google Play) and create an account [enter your phone number and email, create a password, and enter your license plate info (maximum of five license plate numbers per account)], set notifications (by app, email, or text)
Next, add your payment information into your new ParkNYC Wallet and add parking funds in $25 increments.
After you are set up, you can start using the app to pay for parking. When you find your spot, enter the unique zone number (found on meter decals and on signs located on each end of the block), select how long you will be parked, and confirm.
There is no need to leave a paper receipt on your dashboard as parking enforcement officers will use your license plate number and zone number to confirm you have a valid parking session.
You can extend your time, however, you may not be able to do so if you are outside the zone's hours of operation or there is a posted parking restriction. A parking session is limited to the time limit displayed on posted signs for that zone.
Drivers must check rates, parking restrictions, and signage to confirm they can legally park at a spot. The app works under the same Hours of Operation as the meters.
For more info, see the FAQs section of ParkNYC's website or check out NYC.gov.