Parking Meter Rates Will Double Next Month In Some Brooklyn Neighborhoods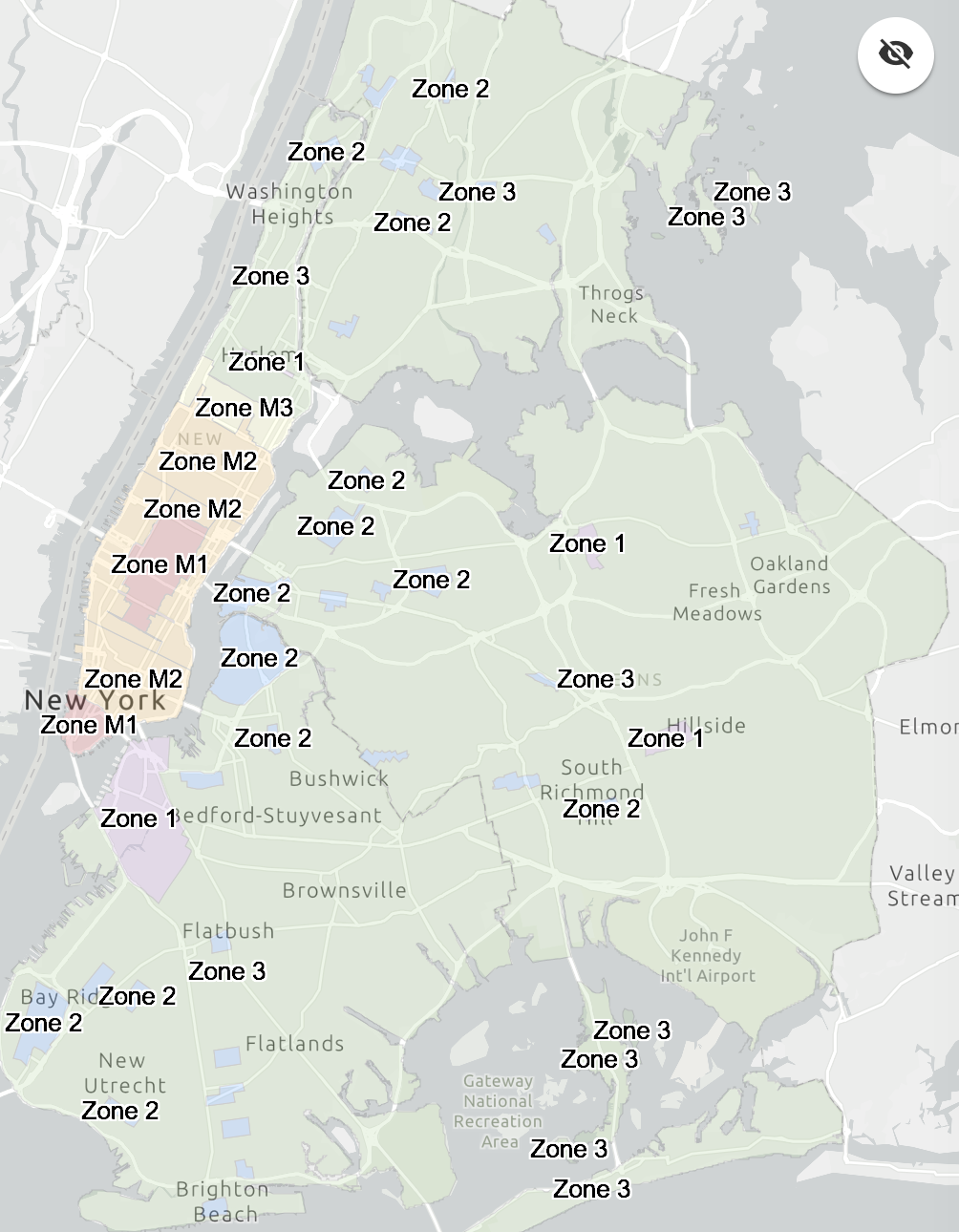 Beginning September 4, Brooklynites will see the first increase in parking meter rates in five years. Downtown Brooklyn, DUMBO, Park Slope, and Brooklyn Heights (Zone 1) will see rates double to $2.00 per hour.
In Zone 2 – the light blue areas on the map – which include commercial areas of Greenpoint, Williamsburg, Bay Ridge, Sunset Park, Midwood, Fort Greene, Flatbush, Borough Park and Brighton Beach, the hourly rate will increase to $1.50. In all other metered locations in the borough, hourly prices will increase to $1.25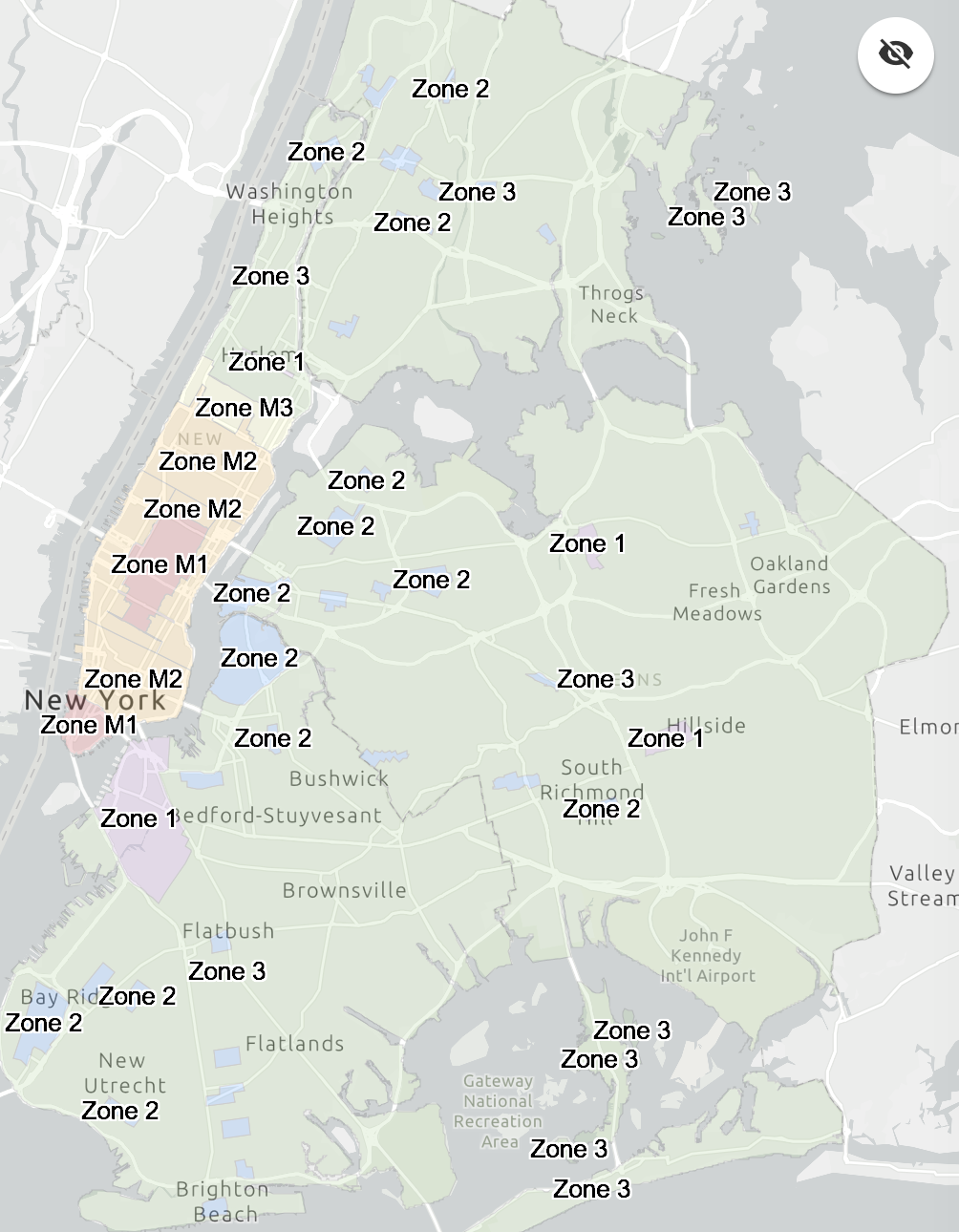 "The new rates are tailored to individual neighborhoods and are reflective of land use, density, and parking demand," DOT says. "Through these new rates, DOT seeks to improve curb access and parking availability for passenger and commercial vehicles."
This is the first time parking meters will get an increase in rates under Mayor Bill de Blasio. The current parking meter rate is $1.00/hour in Brooklyn for non-commercial vehicles.
Brooklyn will be the first borough implementing the new changes. Manhattan will follow on October 1, Queens on November 1, and the Bronx and Staten Island on December 3.