Parking In A Crosswalk? Not The Best Idea
This car decided it was a good call to park in the middle of the crosswalk on Coney Island Avenue and Avenue H the other day — the police, however, disagreed, as neighbor Donald Loggins, who snapped these photos, wrote to us.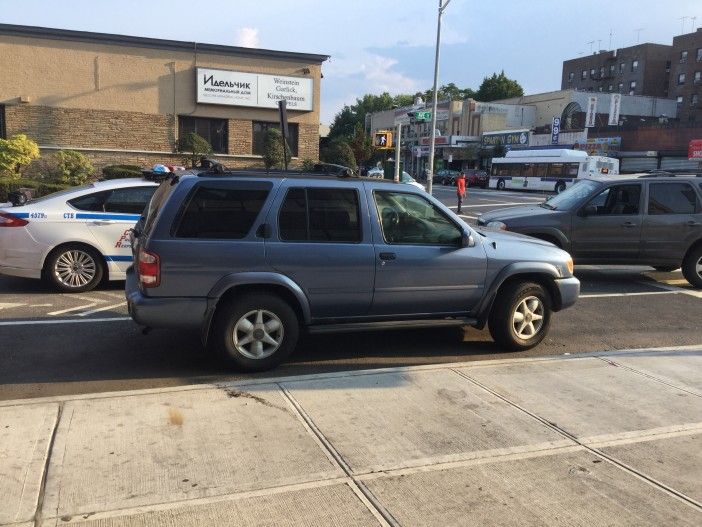 What are some of the weirdest/most frustrating things you've spotted drivers doing in the area? Let us know in the comments below!
Share photos with us at editor@ditmasparkcorner.com, in the Ditmas Park Corner Flickr group, or tag them #ditmaspark on Instagram, and we'll post them on the blog. Also, like us on Facebook, follow us on Twitter, Pinterest, and Instagram, and subscribe to our daily newsletter.