Park Slope's Jane Kelley Discusses Local Inspirations Behind Her New Book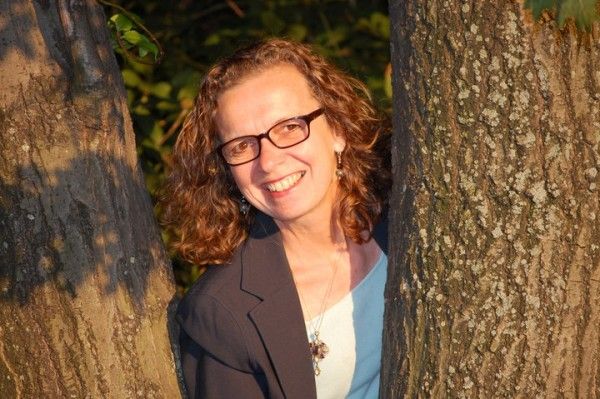 Writer and Park Slope local Jane Kelley find plenty of inspiration in our neighborhood, which has found its way, in some part, into her previous middle-grade novels Nature Girl and The Girl Behind the Glass. Her new book, The Desperate Adventures of Zeno and Alya, comes out on October 15, so we asked Jane about the story, her cat Blackberry, and her favorite things about our area.
PSS: Tell us a bit about yourself.
Jane Kelley: I grew up in Wisconsin, not far from Lake Michigan, which is why being near a bit of wild is so important to me. I'm married to Clifford Lee Johnson III. Our daughter is in her second year at University of Chicago. And our cat is in her ninth year of keeping us entertained.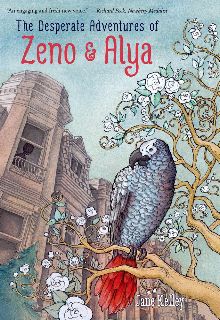 What inspired you to write The Desperate Adventures of Zeno and Alya, 
and who should put it on their must-read list?
The Desperate Adventures of Zeno and Alya grew out of my fascination with African grey parrots. Our cat communicates with me as best she can, but parrots can actually talk. I decided it would be a lot of fun to get inside a parrot's head. And it was! Zeno has the intelligence of a 5-year-old, but his emotional level is more like a toddler's. The other main character in the book is Alya, a girl who is struggling with cancer. I had cancer myself 12 years ago. I knew how important it is to keep trying, even when you've lost your sense of self, as both Zeno and Alya do in the novel. This book could be important for anyone who needs encouragement, as well as anyone who enjoys humorous adventures. Like many arrogant people, Zeno is unintentionally funny.
How did Park Slope 
influence the book?
As you can see from the cover, this story begins in Park Slope — where our family has lived since a month before our daughter was born. We came here because of Prospect Park. The close proximity of humans and nature is important to the story. Zeno must learn from birds and from humans how to find his place in the world. I enjoyed searching out the birds Zeno would meet in the neighborhood, including the Monk Parrots who hang out near Green-Wood Cemetery. [See more bits of Park Slope inspiration at this post on Jane's blog.]
Your cat, Blackberry: Is she a help when you're working, or a 
distraction?
Blackberry is a help and a hindrance. She is sitting next to my computer as I write this, not very happy that I'm ignoring her. Whenever I can focus on her, her grace and her curiosity are always an inspiration.
What's a typical day in your life like?
My typical day begins with a little bird watching — with Blackberry, as you see in this photo. I read the New York Times. And then I write until my brain gets tired and I have to go walk in Prospect Park.
What's the best piece of advice you've ever gotten?
The best piece of advice I've ever gotten is something E.M. Forster wrote: "Only Connect." Connect to other people, to nature, to yourself. I think that's what makes Park Slope so wonderful — because it is a real neighborhood full of people who care about community, children, all kinds of families — and books.
What's one of Park Slope's best hidden (or not-so-hidden) gems?
Park Slope's bookstores are its gems — especially Community Bookstore on 7th Ave and the new Powerhouse on 8th Avenue. I am honored to be appearing at both places — at Community on October 23 at 7pm and at Powerhouse on October 27 at 3pm.
Photos via Jane Kelley