Park Slope Weekday Events Spotlight: November 2-4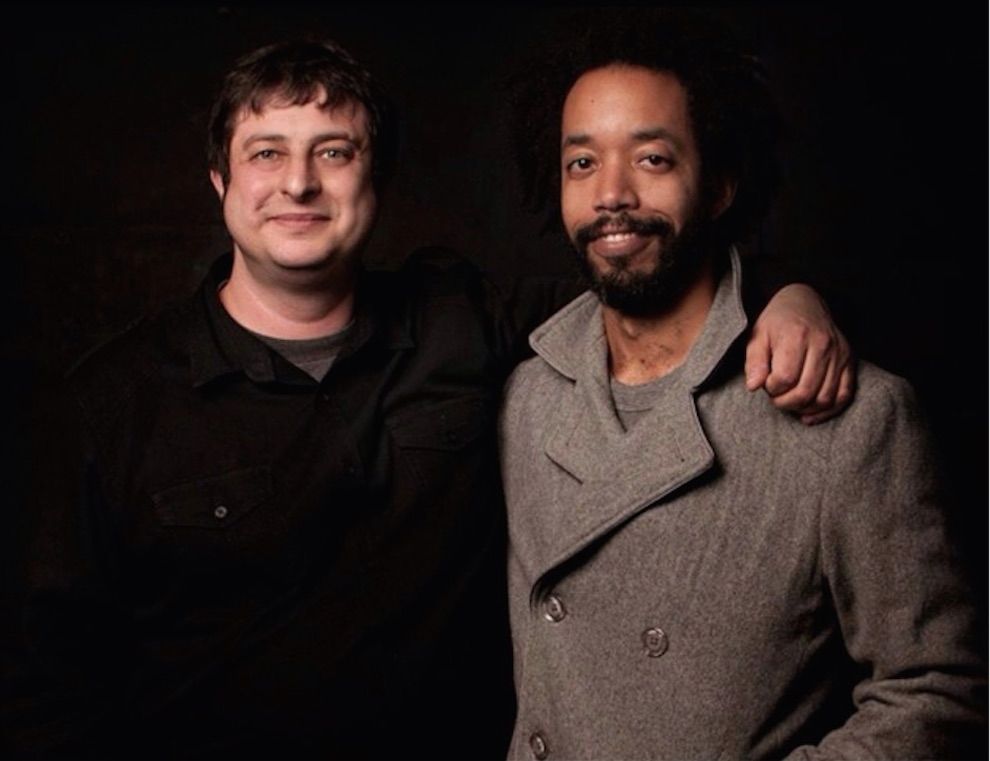 Halloween has ended but that doesn't mean the fun has to! With everything from BK-based stand-up comedy, Dining with Pride, and Bela Lugosi, there's plenty going on in Park Slope this week. Below are some of our favorite events from around the area.
For even more things to do around Brooklyn, and to add your own upcoming events (some of which we'll feature in this roundup in the future!), check out our calendar.
Tango Dance Classes
When: Monday, November 2, 8:30-11:00pm
Where: Brooklyn Society For Ethical Culture, 53 Prospect Park West, between 1st and 2nd Streets.
What: Come join us, keep warm, dance and share our community table! With Malevaje Tango and Friends of Argentina Tango.
How much: $15 for full session / class & practica, $10 Class only, $10 Practica only.
Night Train with Wyatt Cenac: 3-Year Anniversary Show
When: Monday, November 2, 7:30pm (doors), 8:00pm (show)
Where: Littlefield, 622 Degraw Street (between 3rd and 4th Avenues)
What: Hosted by Brooklyn-based comedy favorite Wyatt Cenac (The Daily Show, King of the Hill), Night Train show features comedy from the best local and international stand up comedians, and–at times–special guest appearances by musicians, local celebrities, and the occasional surprise only found in Gowanus. With Eugene Mirman, Aparna Nancherla, Seaton Smith, Joyelle Johnson, Mike Lawrence, Janelle James, Free pie by Daly Pie!, Free Empanadas by Jessy's Pastries.
How much: $8 in advance.
Brooklyn Public Philosophers: Jennifer Ware
When: Tuesday, November 3, 7:00pm
Where: Brooklyn Public Library, Info Commons Lab, 10 Grand Army Plaza
What: Jennifer Ware joins Brooklyn Public Philosophers to discuss Unjust Kidding: The Insufficiency of Good Intentions. She'll talk about stereotypes, slurs, and the psychological and social mechanisms through which humor can hurt. There will be data/jokes.
How much: Free.
Dine for Pride at Miti Miti Restaurant
When: Tuesday, November 3, 4:00-qq:00pm
Where: Miti Miti Restaurant, 138 5th Avenue at Douglass Street
What: Dine out at Miti Miti Restaurant and support the organization Brooklyn Pride. For their November event, we will be enjoying some amazing tapas, sangria, and crafty cocktails. Miti Miti will donate a portion of their proceeds when you dine out on November 3.
Election Day In Prospect Park
When: Tuesday, November 3
Where: Prospect Park
What: Kids have the day off of school on Tuesday? From nature events at the Audubon Center to potato sack races at Lefferts House, Prospect Park is ready to entertain the family after grownups rock the vote.
How much: Nature programs: free, Lefferts House: $3 suggested donation, and carousel: $2 per ride.
2 Dope Queens
When: Wednesday, November 4, 7:30pm (Doors) and 8:o0 (Show)
Where: Union Hall, 702 Union Street, at 5th Avenue
What: 2 Dope Queens consists of Jessica Williams ("The Daily show") and Phoebe Robinson ("Broad City"). They host a monthly stand-up and storytelling show at Union Hall and invite some of their funniest friends from film, TV, and music to talk about black hair, white boyfriends, and everything in between. With Maeve Higgins, Mehran Khaghani, Special stand-up set from Kurt Braunohler
How much: $10. Tickets available here. This event will be mixed seated/standing. Arrive early for best seat selection.
Bela Lugosi in "White Zombie" screening in 16mm with White Zombie Cocktails!
When: Wednesday, November 4, 8pm-10pm
Where: Morbid Anatomy Museum, 424 3rd Avenue (at 7th Street)
What: The Morbid Anatomy Museum is pleased to present a 16mm film screening of what is often acknowledged as the world's first "zombie movie" — a horror movie curio from 1932 resplendent in its ghoulish atmosphere, featuring a sinister Bela Lugosi made up in chin whiskers and menacing monobrow.
How much: $10, tickets available in advance.
Weekly Raga Jam Session
When: Wednesday, November 4, 8:30pm
Where: ShapeShifter Lab, 18 Whitwell Place (between 1st and Carroll Streets)
What: October begins BRM's month long residency at the widely respected performance art space, Shapeshifter Lab. We kick it off with our "BRM Residency Launch Party" on Oct 7 featuring an outstanding Hindustani classical concert, followed by raga-rooted grooves from the BRM All-Stars. The rest of the month stays true to BRM's wide-ranging offerings, with a sitar recital from a distinguished artist touring from India, a collaboration of south Indian percussion with drupad vocals and electronics, and the beautiful cross-over sounds of a Brooklyn-based Sufi singer. All featured acts are followed by the Raga Jam Session.
How much: $10.