Park Slope Style: Miranda Jackson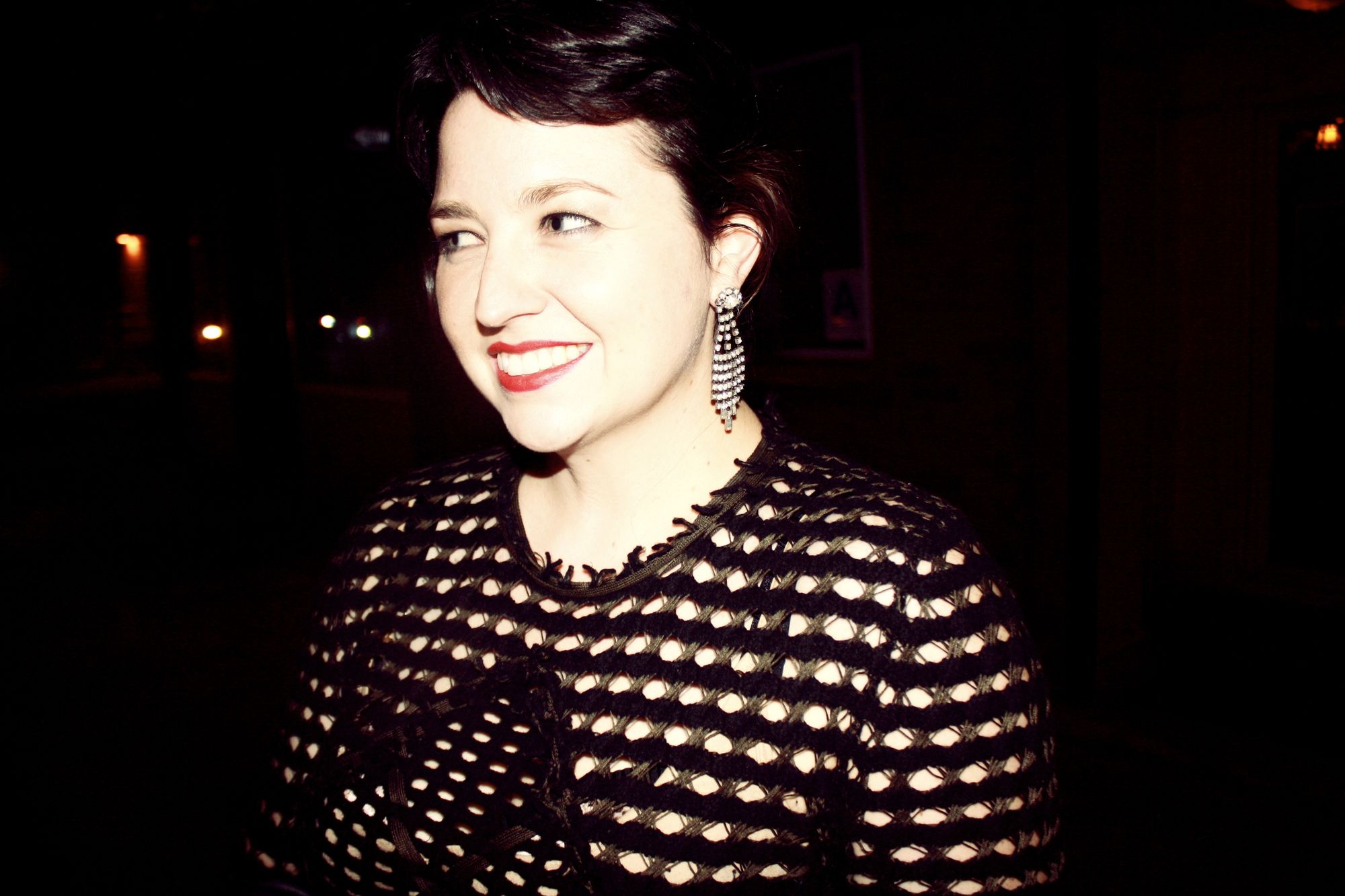 We met Miranda Jackson at Lucey's Lounge and she instantaneously made us long for fall fashion. While we've enjoyed a constant rotation of easy cut offs as much as the next, her wool thatched Pringle dress had us wanting to go home and pull out all the sweaters in the back of our closet to ready ourselves for the encroaching cooler weather.
Miranda is a personal stylist, having lived on the border of Park Slope and Gowanus for four years. When asked what a big draw to the neighborhood was for her, she says that "being in between two neighborhoods- one already established, one in the process of growing with not yet lot of people- offers a lot of excitement. You see a lot of the same people and become friends with them, seeing them at the same places you frequent."
Her favorite local spots?
"Halyards and Lucey's Lounge. Good drinks, patrons, and bartenders." Her drink of choice is whiskey on the rocks.
With an extensive assisting background in the LA film industry, Miranda made her way to New York to try her hand at styling outside of the feature films she had been working on. She's since found her niche in personal styling for special events and closet revamping.
"I didn't know that what I had been doing and loving for years had a realistic market, so when I found out I could actually make a living out of styling real people, not just celebrities and models, I knew I had to try it," she says. For her, personal style is about having a connection to the clothing you wear. "Each article has a history and story behind it, and you are adding to it," she says. "Why do you want to wear it? What do you want to convey?"
Perhaps Miranda can help you answer those questions. She is launching an exhibition of her own cinematic styling at Fontana's in Soho next Tuesday, September 17 and would love for you to attend. You can find more info on her Facebook page.