Park Slope Restaurants Hit Again In Two March Burglaries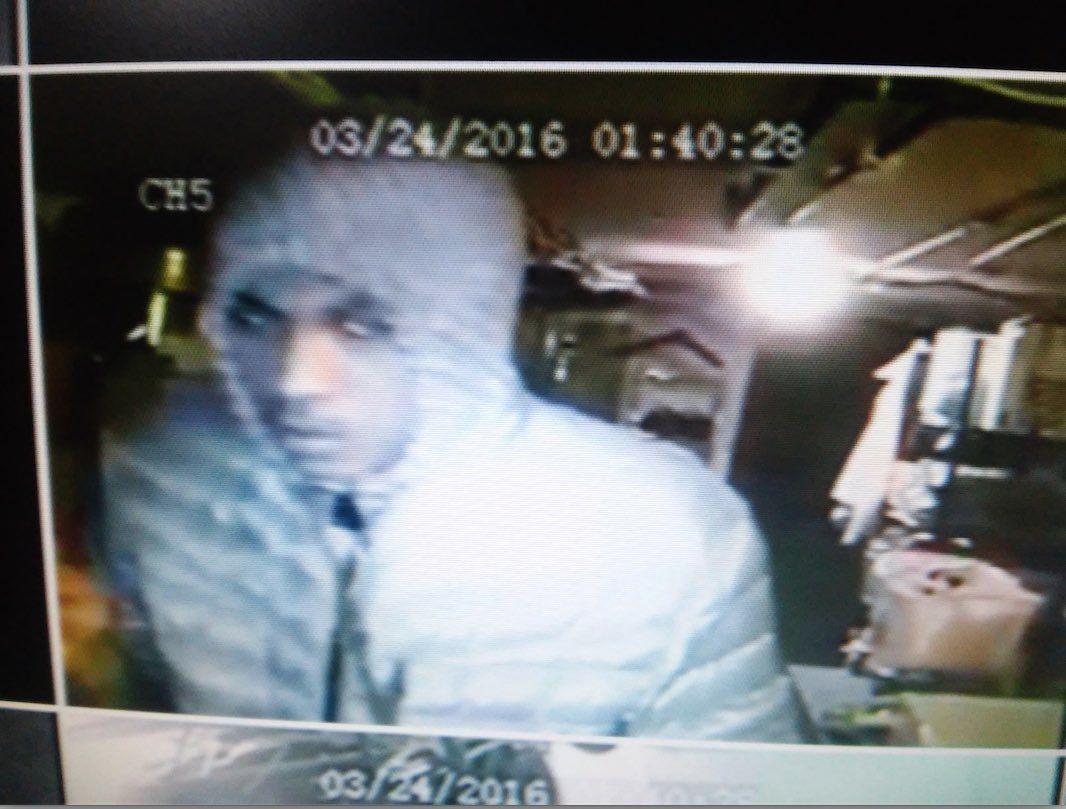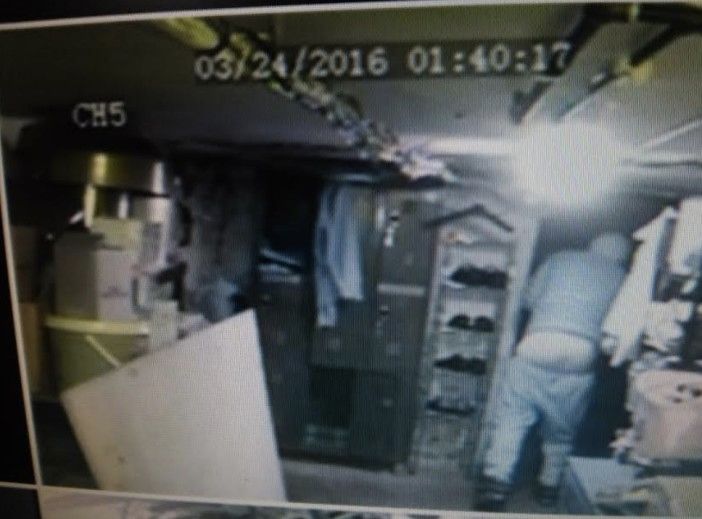 A burglar who doesn't have the wherewithal to pull up his pants has struck twice this month at Athena Mediterranean Cuisine (535 6th Avenue at 14th Street), causing stress to the owners and digging up uncomfortable memories of a rash of unsolved restaurant burglaries in the neighborhood last Fall.
According to co-owners Andrea and Spiro Hiotis, the restaurant was burglarized on Saturday, March 5 at 5:00am and Wednesday, March 23 at 12:40am (note that time stamps on the security footage are inaccurate).
"The first time they broke through the door in the basement and we made security changes," says Spiro Hiotis. "The second time, they broke through the cement wall to get inside. How do you protect yourself against that?"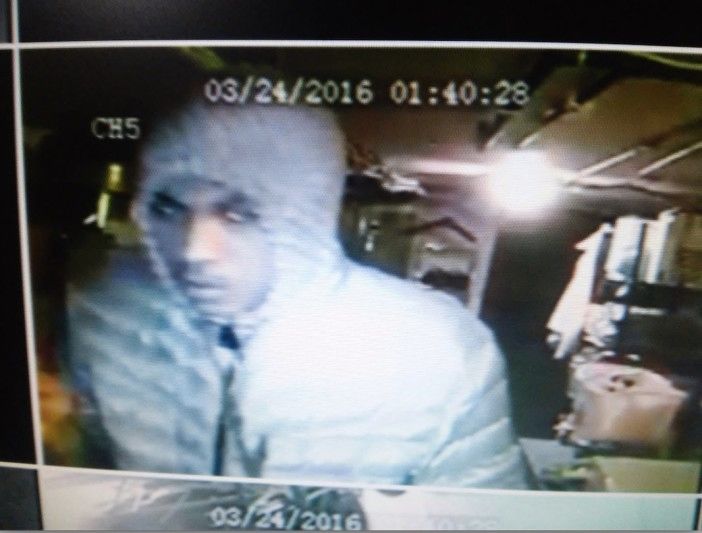 Andrea Hiotis explains that $2,000 in cash was taken during the March 5 incident. "They stole from the basement and broke into our cash register. The second time they only took some quarters and change."
Spiro Hiotis explains that one burglar was caught by the security camera during the first incident, and two were visible during the second.
The incidents recall the rash of burglaries to local restaurants last Fall. Suspects first broke into Cafe Dada (57 7th Avenue) on Wednesday, August 18, where cops say they took off with a safe and about $1,500.
Then on Saturday, August 22, cops say the thieves robbed two places in two hours: first, at 1:30am, they used a crowbar to break through the front door of Bar Toto (411 11th Street), where they grabbed $1,500 (and were caught on the security camera); then at 3:30am, the suspects made their biggest score, taking a safe with about $24,450 out of Greenwood Park (555 7th Avenue). Mura One Sushi (369 5th Avenue, between 5th and 6th Streets) was also hit on Tuesday, September 1.
But the local burglaries didn't end there.
On Sunday, October 18 at 4:50am at Brooklyn Crab (24 Reed Street, next to Fairway) in Red Hook, suspects removed a $500 safe containing $36,000 in cash, and $2,600 in electronics.
And in perhaps the most shameless incident, police say two men hit Greenwood Park and removed their safe again on October 28. All told, thefts from these incidents total approximately $90,000.
According to cops, one suspect was arrested last Fall in connection to the incidents. 25-year-old Alberto Bryan Lopez of Manhattan was charged on September 2, 2015 with burglary, possession of burglary tools, criminal mischief, and criminal trespassing. However, a significant amount of the robberies took place after September 2.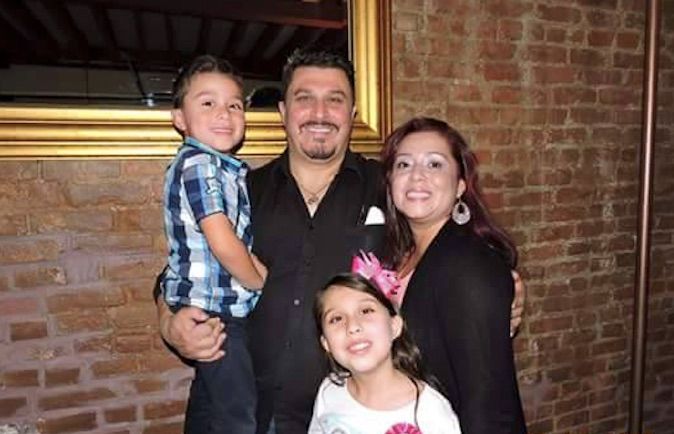 A police spokesperson says that "formally, a pattern has not been identified that can be connected to the 2015 incidents. But that can change."
"We just want to know who did this," says Andrea Hiotis. "It's not just about the money. I want my neighbors to be safe. I'm having so many anxieties about this."
"We just bought an entire new security system," says Sprio Hiotis. "When we came here about nine years ago, we thought it was such a safe neighborhood. We never thought anything like this would happen."
Perhaps the burglar can spend his quarters to pull up his trousers and conceal his tighty-whities. And we hope he spends it locally — we recommend fig. for men's suspenders.