Park Slope Remains Catty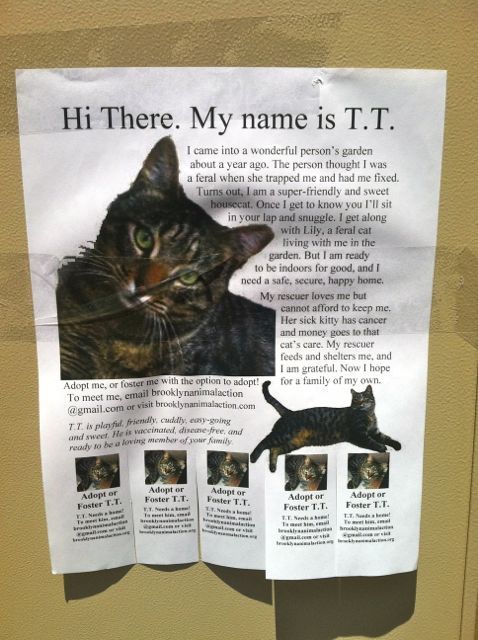 First, one was lost. Now, one is found (Not the same one. Cats, amirite?). We spotted this flyer today taped to a mailbox on 3rd St. If you're looking for a furry companion that isn't a dog, consider this guy: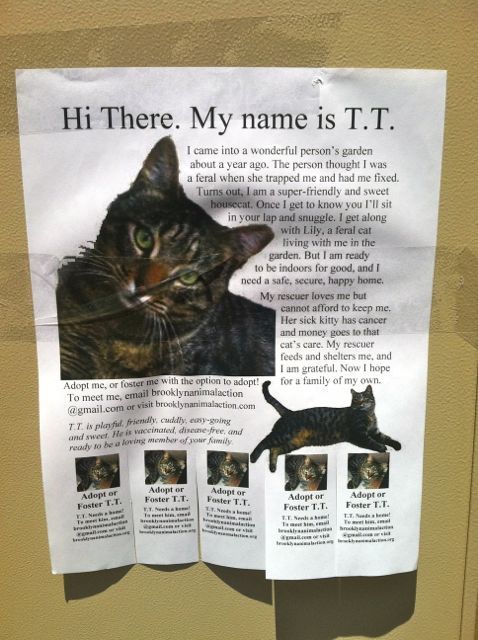 Apparently, T.T., a "super-friendly and sweet housecat," has been living a swingin' garden lifestyle for at least a year now, but he's ready for an indoor place to call home. If you've got room for T.T. in your life, he'd love to meet you — email brooklynanimalaction@gmail.com to set something up.