Park Slope Elementary Schools Are Unanimously Rezoned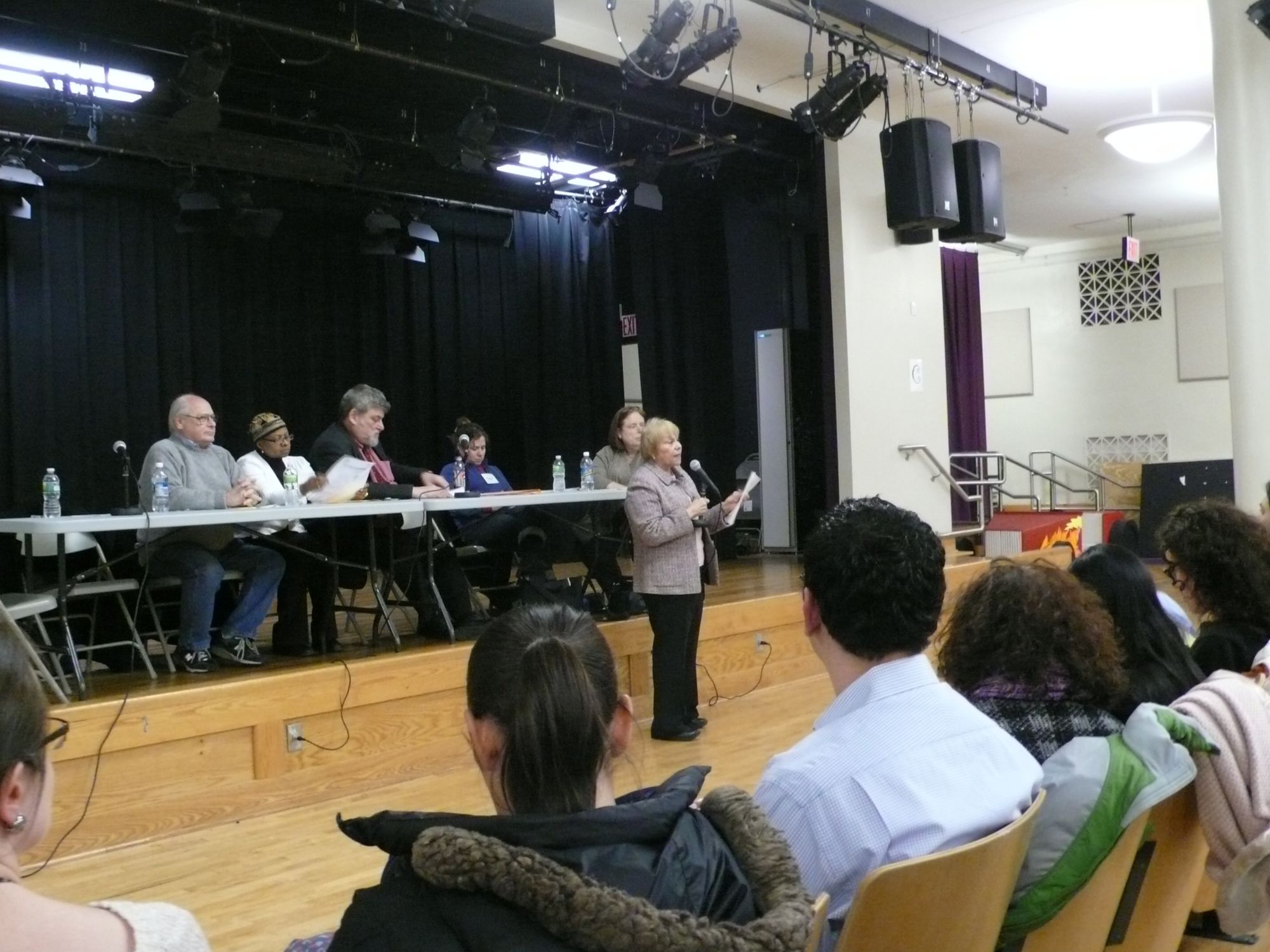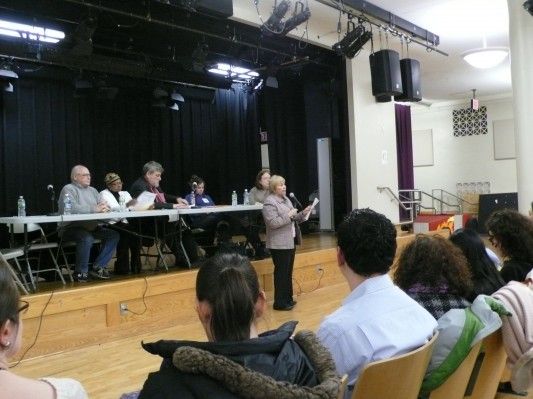 In the end, it happened not with a bang but a whimper, as a quiet meeting ended in a unanimous decision to rezone Park Slope's public elementary schools.
The Community Education Council (CEC) gathered on Wednesday night, November 28, to discuss the fate of our school zones. The meeting was open to the public, though not many of the public came to MS 433/PS 295. Perhaps that is because the public did not play an active role in the meeting.
While those CEC members on stage waited for a quorum, State Assemblywoman Joan Millman spoke out against the rezoning proposal. She was unhappy with the process and was upset her suggestion of an early childhood center had not been adopted. She urged a year's delay to allow for a more prolonged discussion of issues.
By 6:30pm, six of the seven CEC members had arrived (the last one arrived a few minutes later) and the roll was called. After a few preliminaries, CEC President Jim Devor talked about the proposal. He went through some parents' objections, giving credence to diversity concerns and fears of children crossing 4th Avenue. His conclusion, though, was that school overcrowding was serious, and that a cap and lottery system should be avoided at all costs.
One by one, the CEC members gave a brief explanation for their vote to approve the Department of Education proposal. Edward Rodriguez felt the parochialism rezoning evoked could be avoided by making every school in the district a choice school with a 30% Title One population minimum, but absent that admittedly utopian approach, the rezoning was better than inaction. Treasurer Nalia Caicedo-Rosario urged parents to continue to fight for change, to get the City to open more schools. Rachel Porter talked up many of the district's schools and pointed out the principal of the new elementary school would come from 321.
Though many of the CEC members had reservations, the decision was unanimous. With the vote tallied, the meeting was adjourned. Unlike previous meetings marked by prolonged and raucous public feedback, the ultimate gathering concluded in less than half an hour.
The new plan will take effect in school year that begins in the fall of 2013.