Park Slope Dogs Living The Spring Life
Finally, some warm weather! Don't miss out on all the pawfection in Prospect Park now that spring is here. Here are some of the delightful Park Slope residents you might meet during your visits.
TOBY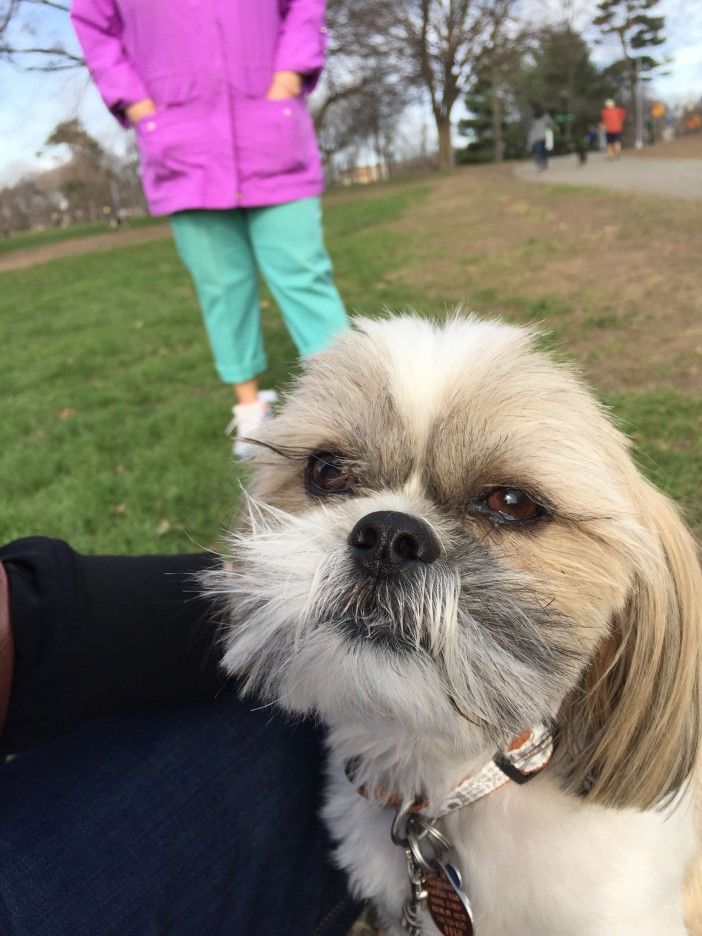 Tobi is a 2-year-old Shih Tzu who will crawl right into your lap and stay there.
(We certainly didn't mind!)
This pooch's favorite local hangout is the beautiful Prospect Park. His owner, Martha, says he loves children and other dogs but admits that he can be a bit selective at times. Tobi can play for hours with his doggie best friend and neighbor in their apartment building, but in the park, he sometimes "sees the little dogs, he smells them, he says hi and goes back."
But we can tell he's a big sweetheart. "He's lovely," says Martha. "He's my everything."
MIYAGI
This 1 ½-year-old Shiba Inu was named after the iconic karate master, Mr. Miyagi. He's also a fan of the Prospect Park doggie crowd and enjoys taking hikes through the park on weekends.
His owner Lindsay says Miyagi's a bit more social than other Shibas and "a little willful."
"It's so nice to walk him here," she adds. "He's out here hanging out everyday. He's got a good life."
CRICKET AND MAISY
These friendly, lovable Chihuahuas made their way to Brooklyn from a rescue in Nashville. We found them hanging out on their owner Coco's lap in Prospect Park, enjoying the sun.
"These guys are pretty mellow," says Coco. She thinks the two are sisters from the same litter.
Cricket, left, and Maisy, right, are both food obsessed and crazy about baseball — or, at least, they love going to Bark at the Park to watch the Mets or Cyclones play.
Cricket has an abnormally long tongue and Maisy loves to be pet, usually pushing Cricket out of the way to get some extra petting, according to Coco. "I guess like a typical sister," she says.
Park Slope for Pets can't wait to meet many more of our adorable neighbors!
For more tips for pets (and their owners) in the neighborhood, check out Park Slope for Pets.