Park Slope Brunch Beat: Dizzy's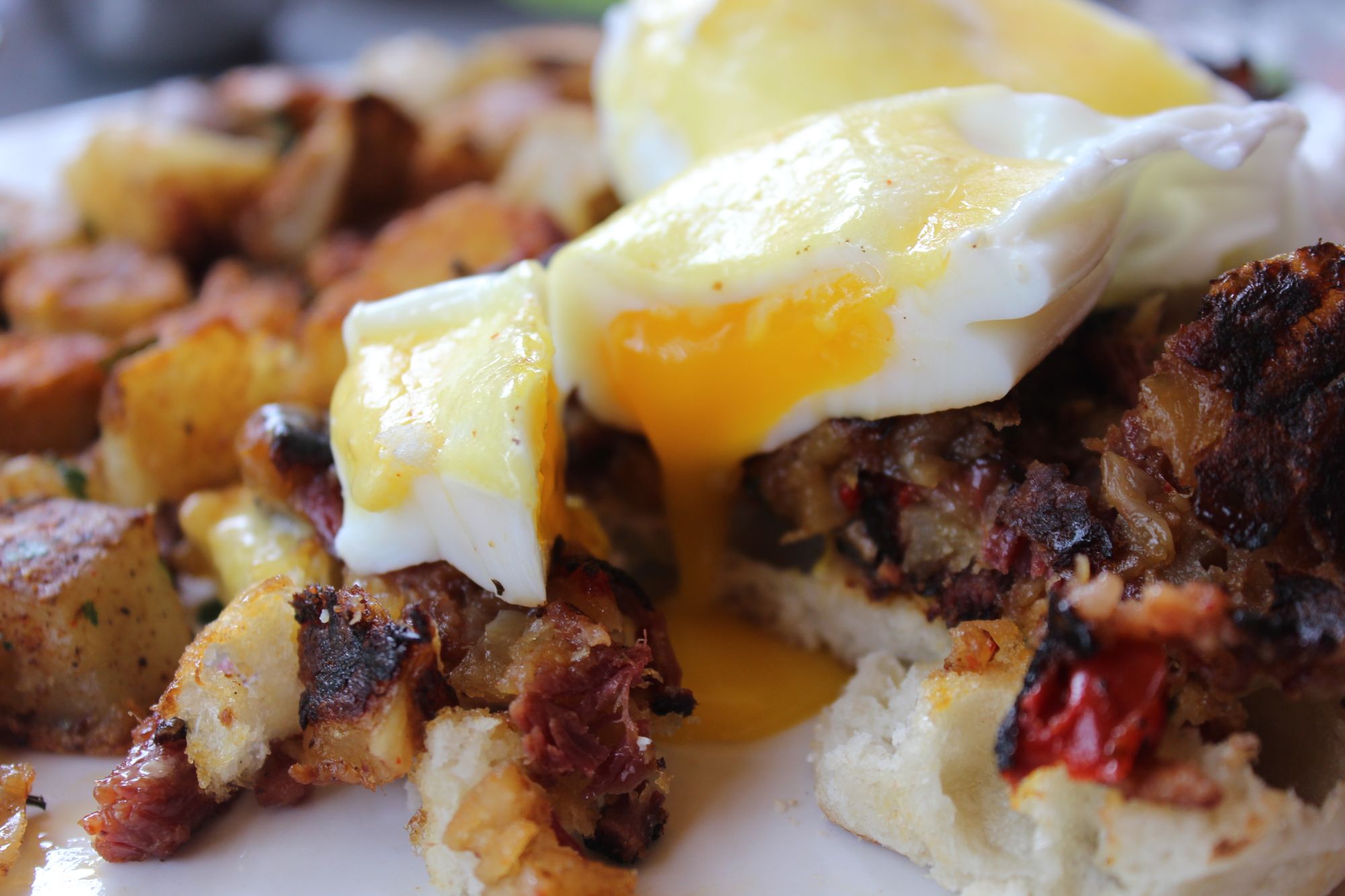 With so many places in the neighborhood to grab a mimosa and a plate of eggs on the weekend, how can you decide which is the best spot to take your visiting in-laws or where you'll want to sit quietly for a couple hours with the hair of the dog? The Park Slope Brunch Beat aims to guide you through the choices — we'll break down the basics, share some special tips, and provide a quick scorecard to help you pick the best place for what you need next Saturday and Sunday.
Dizzy's has been serving up eggs and bacon in the neighborhood since 1997, but just because it's been around for so long doesn't mean it should be forgotten when it comes to Park Slope brunch.
Dizzy's, which has two locations (230 5th Avenue at President Street and 511 9th Street at 8th Avenue), serves its breakfast menu all day, everyday but it also has a special brunch menu on Saturdays and Sundays from 9am-4pm. The brunch menu includes a Prix Fixe with bottomless coffee or tee, a mimosa or bellini, or a small juice, and their wonderful mini-muffins and scones.
One of our brunch favorites is the Huevos Rancheros ($16 a la carte), which comes with two eggs and corn tortillas topped with veggie chili, cheddar cheese, salsa, guacamole, and cilantro sour cream.
Another great option is the Eggs Ben a Dizz ($16-18 a la carte), Dizzy's take on Eggs Benedict, which you can have seven different ways: traditional Eggs Benedict with Canadian bacon, with Chorizo, Florentine-style with spinach, California-style with tomato and avocado, Pacifico-style with smoked salmon, with Dizzy's Famous Corned Beef Hash, or with veggie hash. It's hard to go wrong no matter which style you choose.
Stop by Dizzy's the next time you are looking for a brunch spot or if you are just craving breakfast food. Just remember, it's cash only.
Park Slope Brunch Beat Rundown: DIZZY'S
Where: 230 5th Avenue at President Street; 511 9th Street at 8th Avenue
Phone: 718-230-5551; 718-499-1966
Brunch Hours: Saturdays & Sundays, 9am-4pm
Reservations: No.
Outdoor Seating: Yes, each location has sidewalk seating good for people-watching.
Who To Bring: Good for families with kids and anyone else looking for casual, reliable, slightly upscale diner food.
Best Time To Visit: One of the brunch options to open earliest in the neighborhood, your best bet is earlier, as it does tend to fill up at peak hours.
Best Bites: Don't fill up on the tasty (and free!) basket of mini-muffins! Save room for the prix-fixe menu that includes bottomless coffee or tee, a mimosa or bellini, or a small juice, and try one of the seven varieties of eggs benedict. Gluten-free? Go with the equally filling huevos rancheros.